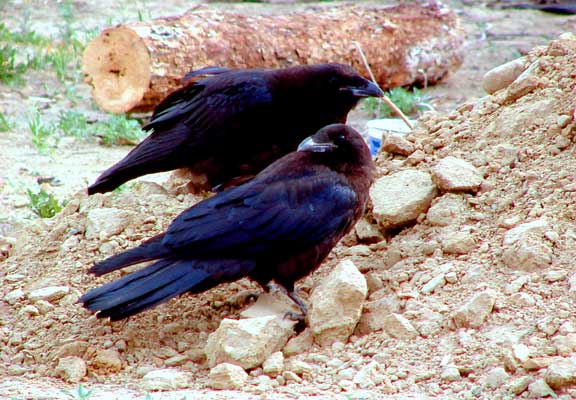 Parkland Photography Club - November, 2002
Tisdale - December 8, 2002 - by: Gerald Crawford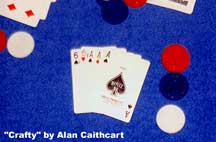 Parkland Photography Club held its November meeting on Tuesday, November 26th with all members present but two. Welcome to prospective member Marg Paidel from Nipawin.

There were six prints entered in the Theme competition. The theme was "Crafty" and first went to Harry Bourne for his photo of two crafty looking ravens. Runners-up were Alan Caithcart's photo of a poker table with a full house, aces and sixes, spread out (Is that the Dead Man's Hand?) and Glen Neish's photo of a man working with a welding torch on a shop floor. Can't tell what he's building, but it looks pretty crafty.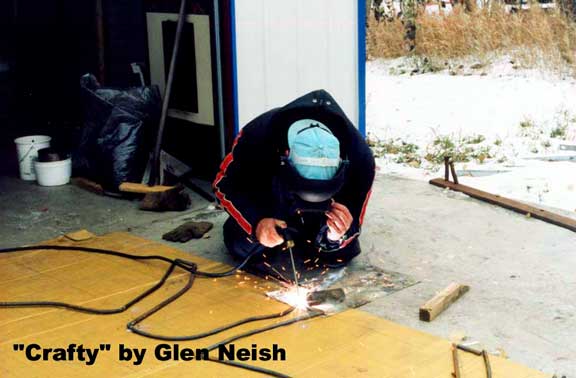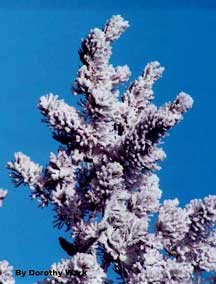 A new system of judging was used, as suggested in a previous newsletter - members are divided into three groups; each group discusses each entry among themselves and assigns the entry a score. That way the entry gets critiqued as well as rated. Darlene says it worked well.

The Club's new slide show was viewed, and members clarified or added to the commentary. The slide show will be presented at seniors' residences and at other gatherings through the winter.

Lunch was thanks to Alan Caithcart, who brought it, but it was made by friends who took pity on him (or on the rest of us!). It was washed down with cold water as someone forgot to plug in the kettle.

New member Dorothy Wark presented a showcase of photos taken in northern Saskatchewan; all had been taken with a digital camera and printed from her computer.
We then held a "share" session
Alie and Adam Neish brought a calendar featuring their photos on two of the pages.
Adam brought a calendar he made.
Dorothy gave each of us a one-page calendar she made.
Alan showed some work he had done with a new program "Digital Image Pro", how one moose in a field could become a herd, and with an assortment of mats. He also had examples of how "soft image" can enhance a flower shot.
Wes Swan showed a CD he had created containing photos and video clips of the fire that destroyed Newfield Seeds in Nipawin.

If you have any prints you want slides made from, bring them to the January meeting.

Jenny reminded everyone not to forget their 4-seasons photos.

She also suggested a lighting project for our February meeting - front lighting, back lighting, side lighting. Should be interesting, and easy to put together.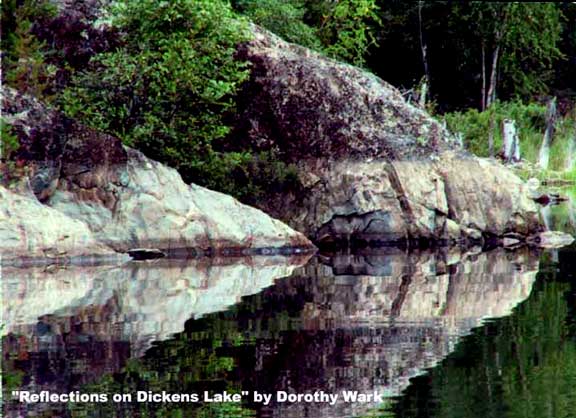 Our January meeting will be on January 28th at 7pm, at Fairlight Studio. The Theme is "Sky", and the Neish family will provide a showcase of photos from their recent trip to Holland.
Gerald B. Crawford
Box 100, Chelan, SK S0E 0N0
(306) 278-3423
Check out my Webpage: http://www3.sk.sympatico.ca/crawg
---
Return to Ensign - Return to Saskatchewan News
This page is a story posted on Ensign and/or Saskatchewan News, both of which are daily web sites offering a variety of material from scenic images, political commentary, information and news. These publications are the work of Faster Than Light Communications . If you would like to comment on this story or you wish to contact the editor of these sites please send us email.
Editor : Timothy W. Shire
Faster Than Light Communication
Box 1776, Tisdale, Saskatchewan, Canada, S0E 1T0
306 873 2004