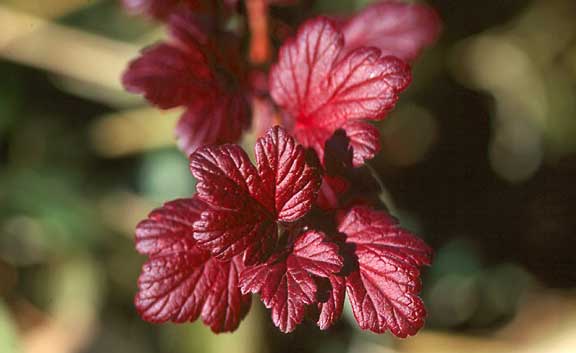 Parkland Photography Club - October, 2002
Tisdale - October 25, 2002 - by: Gerald Crawford
October 22nd, 2002: Our October meeting was very well attended with twelve members and two guests present. Welcome to Marg Paidel and Lucille Malyk.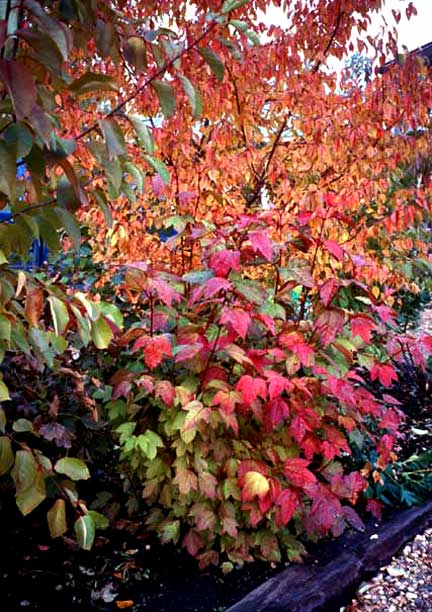 There were thirteen entries in the Theme Shoot, eleven prints and two slides. The theme was "Leaves" and every entry was right on topic. One unusual one was a photo of the leaf springs under a truck; another was a crocheted runner with the word "Leaves" spelled out with actual leaves across it. First went to Jerry Crawford for his slide of some gooseberry leaves; runners up were Doreen Crawford's slide of a bank of cranberry and chokecherry leaves, and Alan Caithcart's photo of a cotoneaster hedge at its peak of color.

Our Club was responsible for setting up, receiving entries, and judging a contest of photos taken at the Prairie Region of Photographic Arts Outing last June at Greenwater. There were only a little over fifty entries, roughly half and half prints and slides, yet we spent close to three hours judging them. We use what we believe to be a very fair system for judging; instead of appointing three judges, we have three panels of four judges each. Each panel, after considering and discussing each entry, assigns a numerical value between three and ten to the entry, and the total of values from the three panels makes up the score for the entry. Winners will be announced, and displayed, at the next PRPA Outing in June, 2003.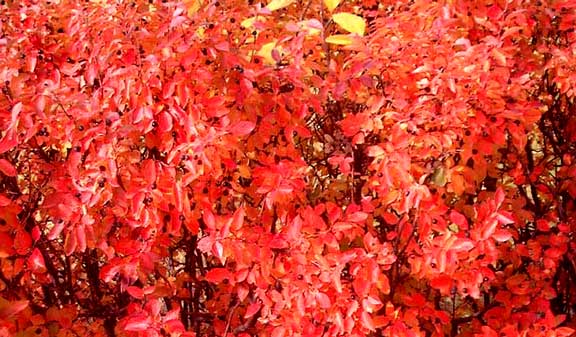 Question for members: should we adopt this system for judging our Theme Shoot photos? Photos then would be discussed and critiqued before a score is given, and Mary would have a lot less numbers to add up!
The Four Seasons Challenge was discussed - do photos have to be current, or can they be taken from the shoebox? Consensus was that pictures should have been taken since the Challenge was issued; since nobody could remember when that was, it was decided they should date from last spring.
Thanks to the Neishes for a delicious lunch - gluten free, for the most part, and almost calorie free!
Next meeting is Tuesday, November 26th. See you there!
Gerald B. Crawford
Box 100, Chelan, SK S0E 0N0
(306) 278-3423
Check out my Webpage: http://www3.sk.sympatico.ca/crawg
---
Return to Ensign - Return to Saskatchewan News
This page is a story posted on Ensign and/or Saskatchewan News, both of which are daily web sites offering a variety of material from scenic images, political commentary, information and news. These publications are the work of Faster Than Light Communications . If you would like to comment on this story or you wish to contact the editor of these sites please send us email.
Editor : Timothy W. Shire
Faster Than Light Communication
Box 1776, Tisdale, Saskatchewan, Canada, S0E 1T0
306 873 2004