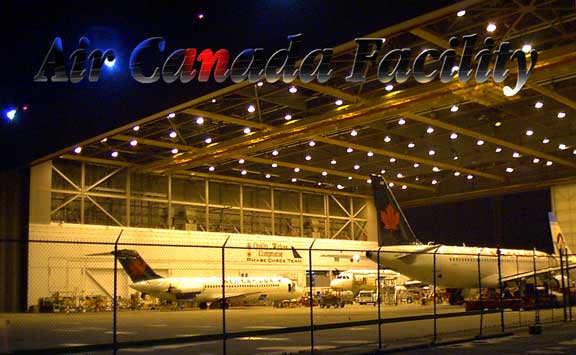 FTLComm - Winnipeg - August 6, 2000


The rocky road Air Canada has been dishing out to its customers since the take over of Canadian has prompted the federal government and Air Canada itself to attempt to do something about the really bad customer service that has become the standard for the company. But the hard nosed adherence to solid safety standards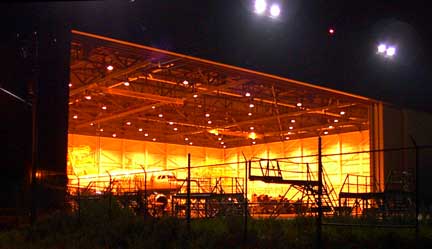 remains one of the features
of this venerable airline. To a point some of their problems with the public have related to their continuing efforts to fly safe aircraft.

The Air Canada overhaul and refurbishing facility in Winnipeg is something that Manitoba politicians have worked at for a generation and as the night shift came on at 1:00 AM we caught these startling images of the massive hangars used to look after both Air Canada's aircraft and equipment that they have recently acquired and are bringing up to company standard.

In the picture below we can see an old 727 being worked on, two Air Canada 737s and on the extreme right an American 737 being converted to Air Canada. The picture above is also a 737 from the US with Western colours being completely overhauled.

Aircraft, if properly maintained and rebuilt on a strict schedule can be kept in service long past the time expected when they were manufactured. The primary problem with aging aircraft is the number of cycles (times them take off and make the transition to pressurised and then returning to the surface to land once more) which in time produces stress to the pressurised containment vessel that is the fuselage of the aircraft. Other than this factor the rest of the components of the machine can be looked after, replaced as needed and a safe transportation vehicle can take to the skies year after year.