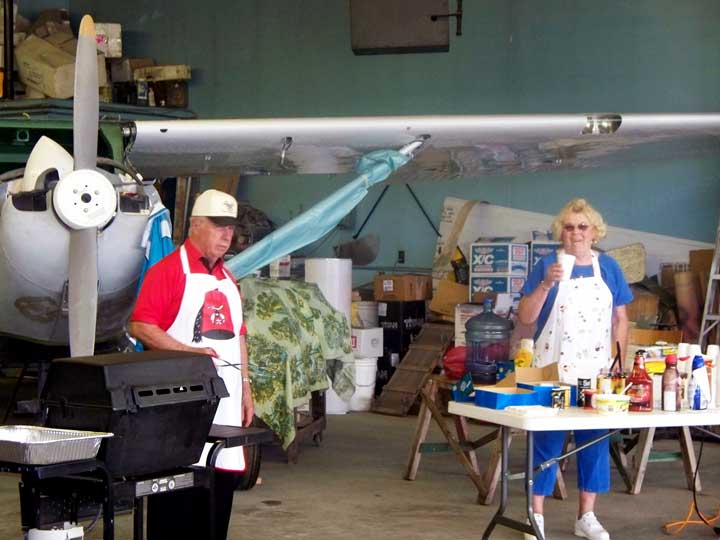 Mr. and Mrs. Phillips with toast and coffee
Airport breakfast
---
FTLComm - Tisdale - Monday, June 22, 2009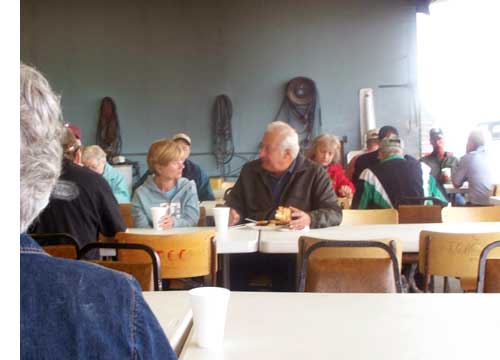 Each year the Tisdale Aviation Association holds its breakfast and fly-in coinciding with the Motor Madness weekend. Most years it seems that we enjoy our breakfast in the hanger as rain seems to also go with this event.
This year at 8:30 there was no rain falling but by the end of the second cup of coffee it was coming down pretty good.
This year's breakfast was juice, eggs, hash browns, sausage, toast and coffee and the members of the association did a fine job of the meal.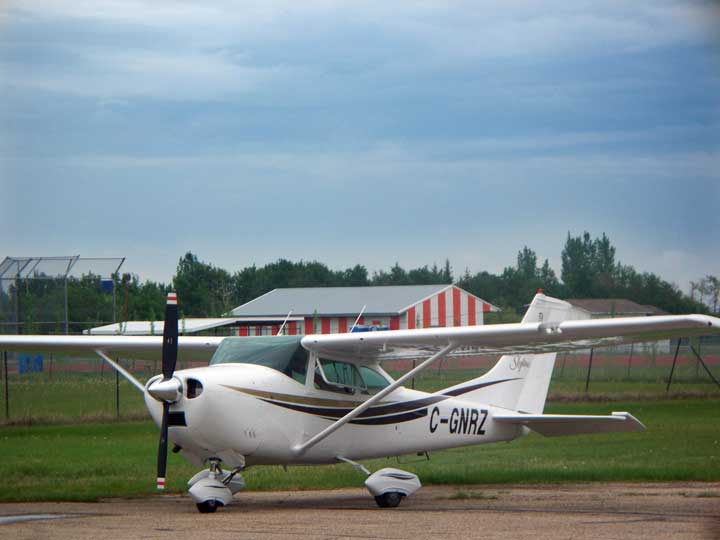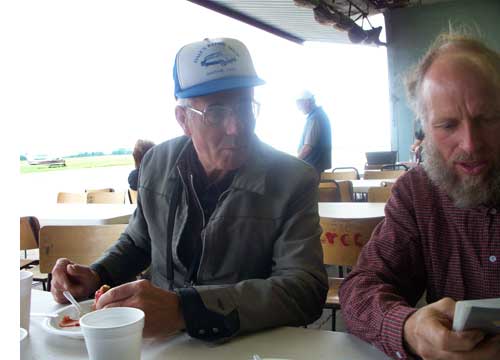 The outstanding 1968 Cessna 182 (above) is from Nipawin and is sporting a much more modern paint job.
The pilot (right) with the hat is from Mayfair, near Spiritwood and is an enthusiastic powered parachute pilot. He brought with him some fabulous pictures taken from his rig with stories of getting up to 8,000 hustling along at 30mph and of using the contraption to cast seed on his farm fields.
Below is a 1976 Beech Bonanza from Melfort. The Bonanza is the heavy metal of single engine general flying.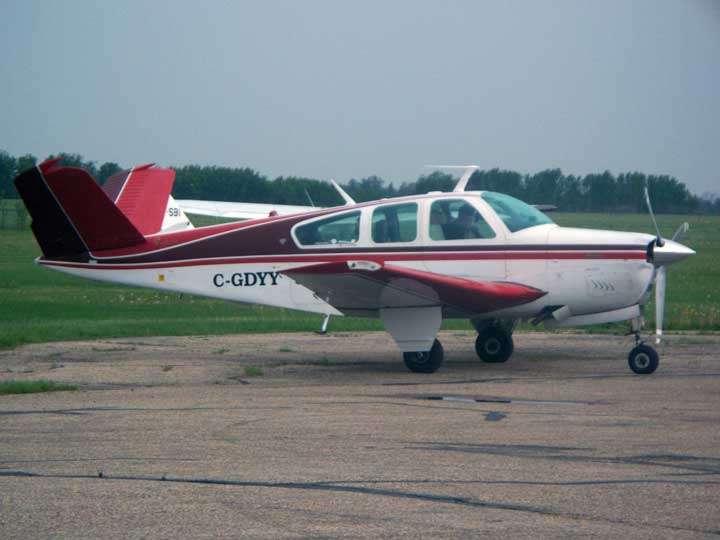 To one side of the hangar is the very promising home built project that has been underway for a few years by David Lamb. Most of the fuselage is complete and it is expected to take to the skies about this time next year.
It is a treat to have such a great breakfast in such fast company as people young and old come out, enjoy breakfast together and linger over that second cup as the stories and visiting make even the rainiest chilling day a truly memorable experience.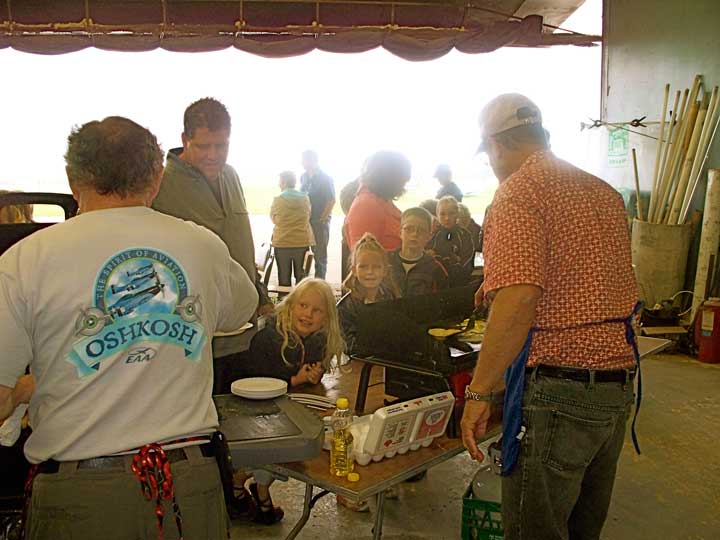 ---
Return to Ensign
This page is a story posted on Ensign, a daily web site offering a variety of material from scenic images, political commentary, information and news. This publication is the work of Faster Than Light Communications . If you would like to comment on this story or you wish to contact the editor of these sites please send us email.
Editor : Timothy W. Shire
Faster Than Light Communication
Box 1776, Tisdale, Saskatchewan, Canada, S0E 1T0
306 873 2004