Tisdale Aviation Association Fly-in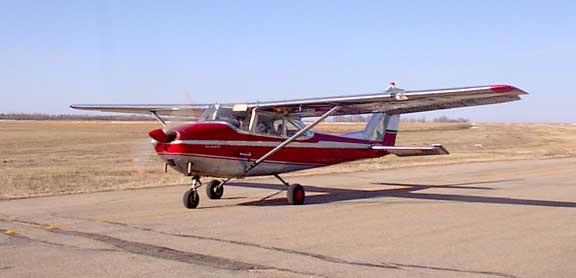 FTLComm - Tisdale - April 22, 2001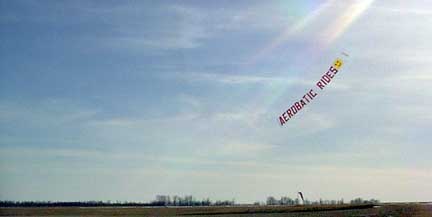 Saturday afternoon in the skies over Tisdale a banner pulling Citabria circled the town advertising "Aerobratic Rides" which is part of this year annual Tisdale Aviation Association's fly-in breakfast and poker derby.

That same banner puller was up Sunday morning advertising Tisdale Airport.

Tisdale is a fortunate community to not only have an outstanding paved airport but also fuel and service facilities.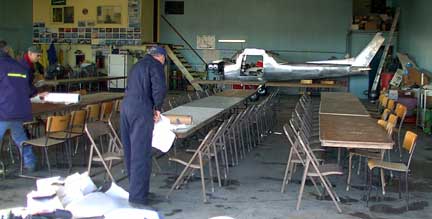 General aviation pilots all over Saskatchewan bring their planes to Tisdale to have their annual check up and service work done. An airport like the one we have is an enormous credit to the community attracting business and providing access to the large firms in the area. The members of Tisdale Aviation Association prepared the hangar Saturday afternoon for the event as they laid out tables for breakfast. One of their projects is to not only develop use of the airport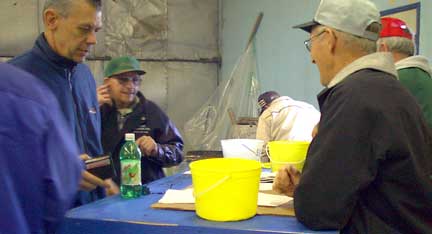 but also upgrade the facility as they are presently bent on seeing a new surface allied to the airport runway.

Before eight Sunday morning planes began landing from Melfort, Nipawin, Birch Hills, Kelvington and Prince Albert. Each pilot dug the plugs out his or her ears and registered for breakfast and the poker derby to follow..

Eggs, sausage, toast, orange juice and coffee to warm up some cool pilots as the temperature, though above freezing seemed colder
because of the Southwest wind.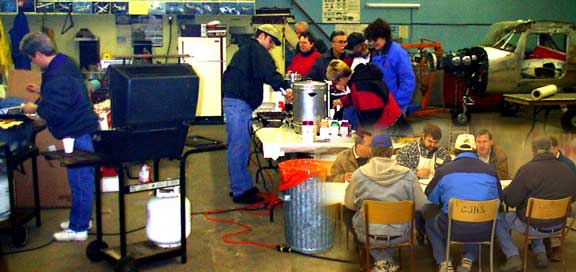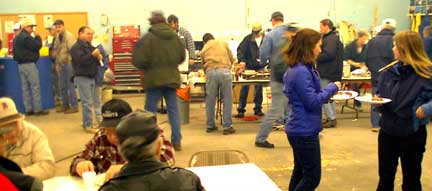 General aviation is no longer under the siege mentality of the past decade and people are once again looking to sky travel as a practical and sensible form of transportation. The parking lot was testament to the interest the public holds in the activity as a large number of local people, both fliers, former fliers and just plain interested people came out to have breakfast and mingle with the winged ones.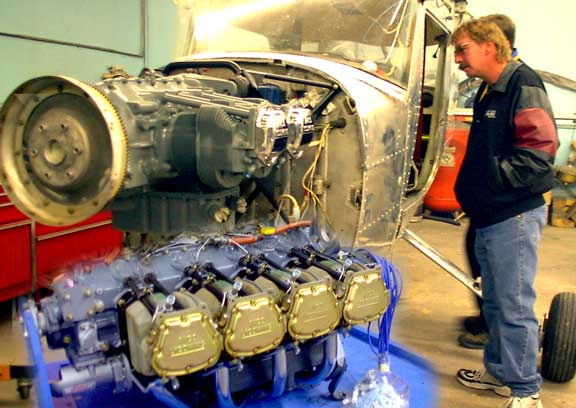 As planes arrived they were shepherded to a tie down spot by a "follow me" ATV with a portable VHF radio. Aircraft at the top of the page is from Nipawin and came down to participate in today's event with a full family aboard, including a teenage friend who was on her first flight.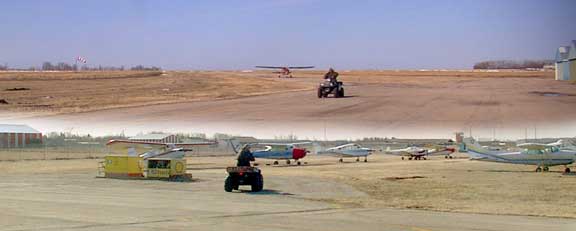 This black Mooney from Melfort was one of the first on the runway this morning.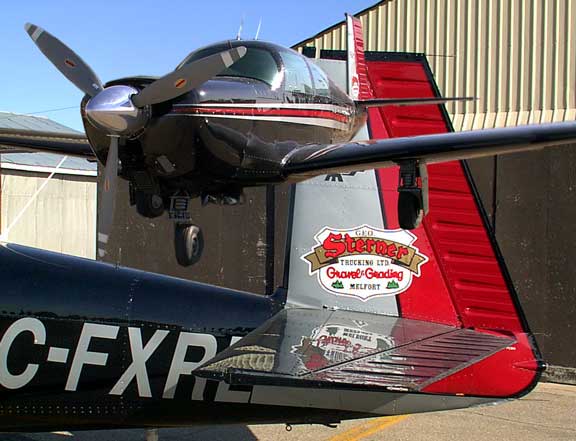 A feature at last year's motor madness weekend air show, was this fabulous gyro copter that joined in on today's event. This amazing two seater can land in less than two car lengths and hops into flight in about the same distance only using a pusher prop on the back and the free swinging rotary blade.
Despite a wind of about 15 knots the Ultra-light was able to come to Tisdale today. This enclosed cockpit airborne skidoo uses an engine similar to that which you would find in a snow machine but gives its pilot and passenger a view of the world that only hawks and ravens usually get to see.