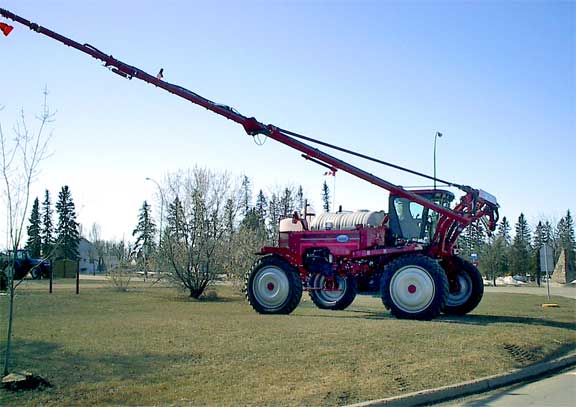 Tisdale Ramblers
Rodeo and Trade Show ready
FTLComm - Tisdale - Friday, April 2, 2004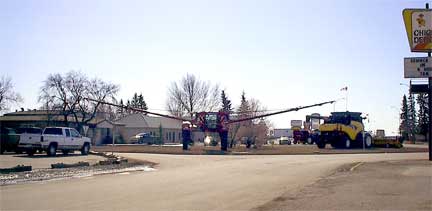 Excitement definitely is building as I drove around the RECPlex at noon today. Most of the outside displays were in place but space was set asside for other machines that are expected to be placed for all to see,

This high tech high wheel sprayer with the ability to widen its stance is a real eye catcher parked across the street from Chicken Delight.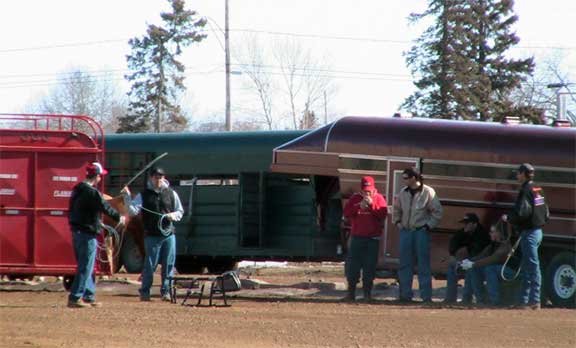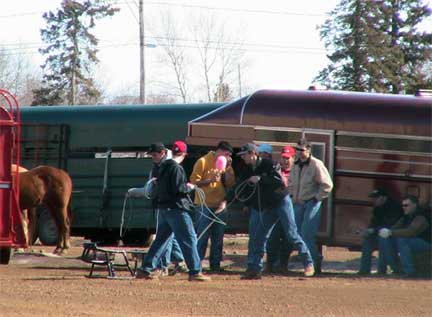 Rows of vehicles were parked at the entrance to the curling rink as trailers were being unloaded and merchants bustling around to get their displays set up for what is certain to be a big trade show.

There is a feeling throughout the town of energy that comes from hosting a major community event like this one.

Meanwhile out back the cowboys were doing what cowboys do, spin their ropes and practice roping at metal steer.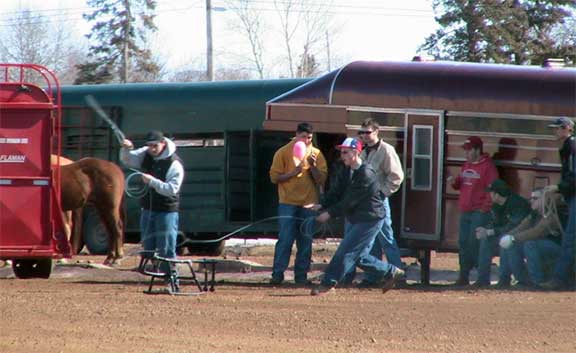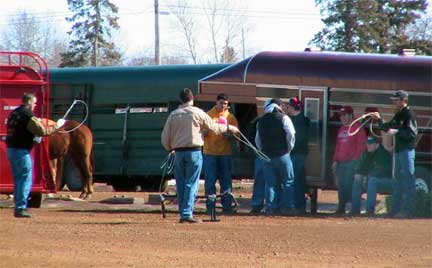 The rodeo is on tonight and tomorrow with a carbaret scheduled for tomorrow night.

The weather for this event is perfect, weather in Tisdale and on all highways leading to the community could not be better as we can expect the temperature to rise steadily into the mid teens Saturday afternoon.
Return to Ensign - Return to Saskatchewan News
This page is a story posted on Ensign and/or Saskatchewan News, both of which are daily web sites offering a variety of material from scenic images, political commentary, information and news. These publications are the work of Faster Than Light Communications . If you would like to comment on this story or you wish to contact the editor of these sites please send us email.
Editor : Timothy W. Shire
Faster Than Light Communication
Box 1776, Tisdale, Saskatchewan, Canada, S0E 1T0
306 873 2004