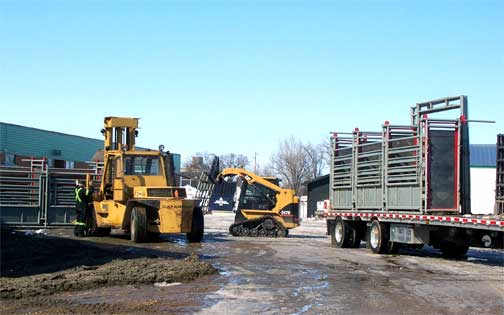 Every spring the staff at the RECPlex and a band of Rambler volunteers convert the hockey rink into a rodeo ring in just a couple of days. The transformation is truly remarkable as the ice is melted out loaded up and hauled away. Fresh dirt is brought in and spread evenly to produce a working soil surface for rodeo and draft horse pulling events.
The surface was finished up yesterday and today the crew were installing the shoots and working parts for the rodeo and other events to take place. By tomorrow the job will be done with a full announcing stand rigged over the players boxes and the arena completely transformed ready for the events this weekend.
Tisdale's Rambler Rodeo is the first of the season for the rodeo performers who will be on hand this weekend to compete in the events.