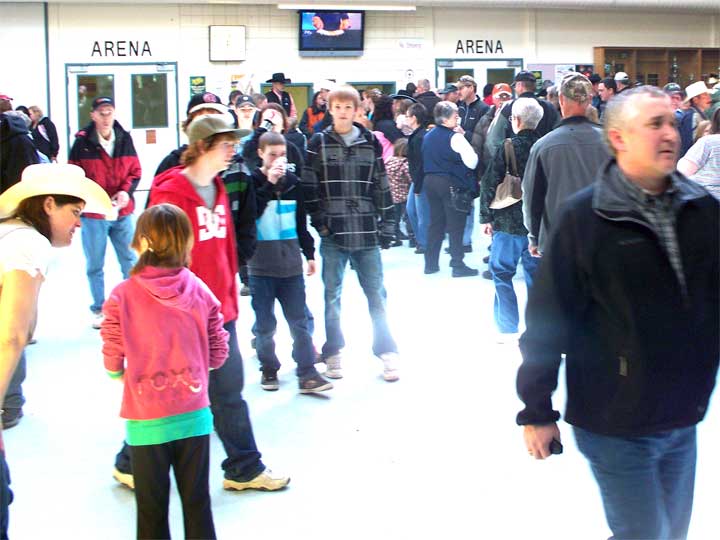 Rambler trade show part 2
FTLComm - Tisdale - Tuesday, April 7, 2009
It was crowded Saturday at mid day when we toured the trade show for a second time. As on Friday there was an excellent atmosphere as people wandered from booth to booth and more often then not spent more time visiting with friends and neighbours.

I took the opportunity to document some of the displays that I had missed on my visit on Friday and those images are shown below. Click on one of the thumb nail images to get the picture in its ten inch size.

001.jpg

002.jpg

003.jpg

004.jpg

005.jpg

006.jpg

007.jpg

008.jpg

009.jpg

010.jpg

011.jpg

012.jpg

013.jpg

014.jpg

015.jpg

016.jpg

017.jpg

018.jpg

019.jpg

020.jpg

021.jpg
---
Return to Ensign
This page is a story posted on Ensign, a daily web site offering a variety of material from scenic images, political commentary, information and news. This publication is the work of Faster Than Light Communications . If you would like to comment on this story or you wish to contact the editor of these sites please send us email.
Editor : Timothy W. Shire
Faster Than Light Communication
Box 1776, Tisdale, Saskatchewan, Canada, S0E 1T0
306 873 2004