Meanwhile, the consequences for the big guy are dire, but as we have seen in the past, if it hurts the US it hurts everyone. In October 29, 1929 crazy speculation on all sorts of capital projects began a tumble in the stock market that turned into a world wide depression. As far as I can see, there is absolutely nothing that is now in place to prevent a similar financial catastrophe with similar results. America with its huge population and willingness to sacrifice large portions of it to abject poverty, will tough it out and in four years emerge with a bustle. But for everyone else, especially those economies which depend on American consumer purchases to fuel their economies, the pain could be amazingly tragic.
So, what can you do to protect your family and your earning power. First and foremost don't spend a dime you have to borrow. In fact, look for ways to cover yourself when the value of money is all but gone. Not a good time to make any major purchases that involve commitment to any form of debt. Consider that you are carrying your family on your back and walking on explosive eggs, be careful.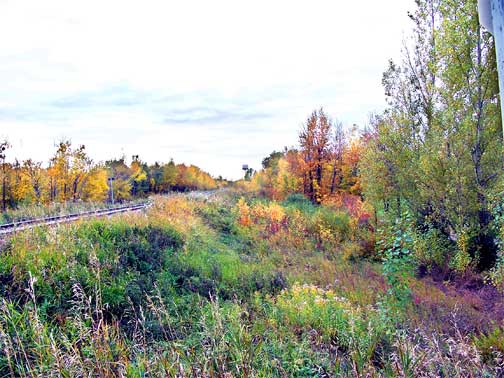 If you have commodities that might be considered future income, like grain in the bin, convert that to something that you will be able to use when things get tough. A collapsing US economy will mean collapsing commodity prices worldwide. Just check the history books and discover the reason we have a Canadian Wheat Board. I am certain if you think this through, you will realise that for the next two months, caution with your finances is an understatement.
One of the most dire things to be concerned about is the fact that in 1929 there was trade, but not on the global scale of today. If the US economy is caught in a serious recession, or even a minor depression, the forces worldwide that could trigger addition military conflict would be certainly unleashed. Rethink what happened in the Great Depression.
The disaster of the financial crash hurt, but did not cripple the US, Canada and Britain but Germany caught in the aftermath of defeat from World War One reacted in a spasm so that by 1935 Hitler and his rabble were in power and by 1935 Japan had already begun its war on China. In 1939 the world was plunged into war, with the exception of the United States who laughed off the depression and the suffering of the world, until they were themselves attacked in 1941.
A world depression would be painful to Americans today, but they would get through it, but other desperate parts of the world would move to the edge, where death by war, or starvation, would be the only two available choices.
Realise immediately that the position of monitory parity is not the end of anything but rather the beginning of a huge economic and financial re-adjustment. Indeed there may be no recession in the United States but something like this does not end quickly. The US Federal Reserve diddled with their interest rate to solve an internal problem and that has to produce external ramifications. By the way if you are one of those clever folks with a US bank account clean that baby out by Thursday of next week.