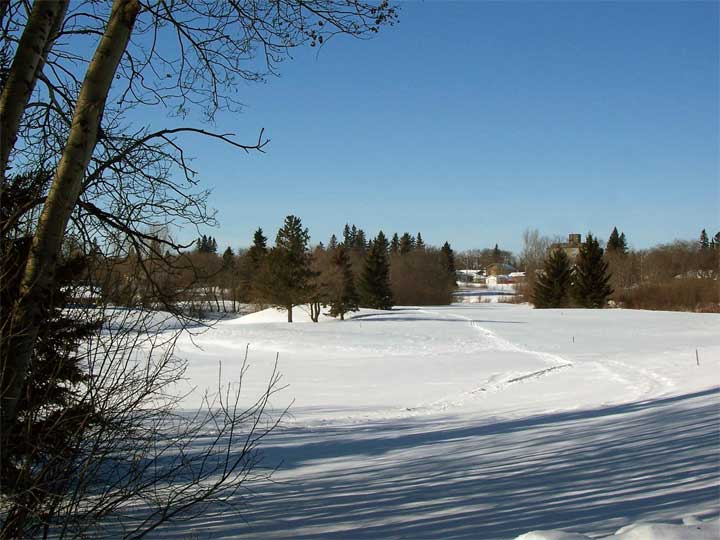 Time passes and so does life
FTLComm - Tisdale - Friday, February 22, 2008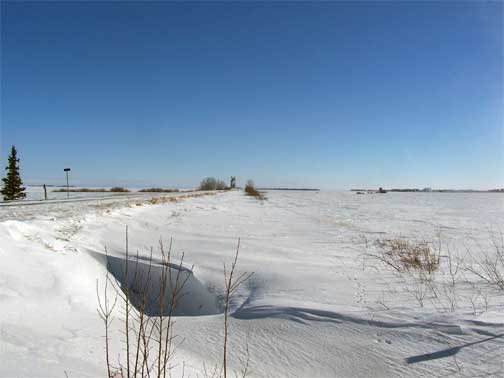 Even the land itself is not immortal but must undergo constant change and renewal.
Yesterday, I drove out to Murphy's Siding and I clicked away with the camera as I usually do, recording the images that seemed significant to me. Since Crooked River was a mill town, much has happened and most of the people from that era are no longer with us. Murphy's Siding is not alone in being a place that once was, as the countryside is seeded with once upon a time communities. Communities, that thrived and were places of importance to all who lived there.
Though Tisdale has significant industry and commerce, it is also a retirement community with people from the surrounding rural area making it their last home.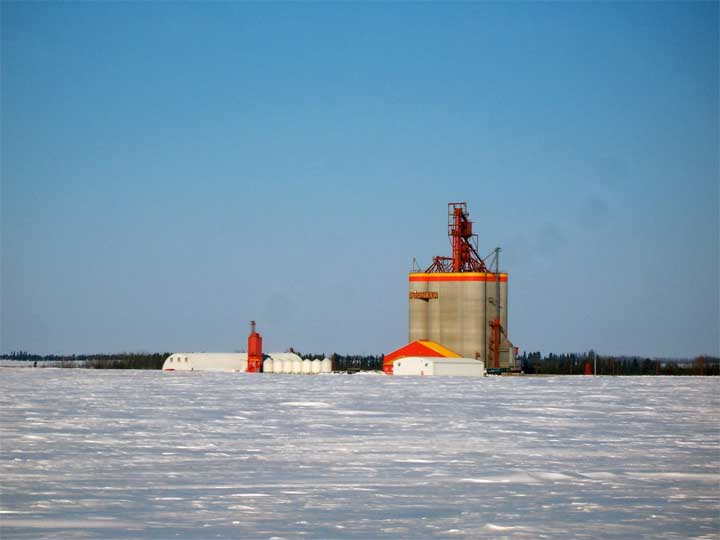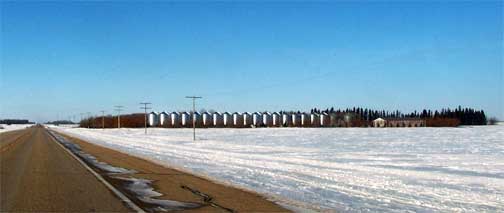 For most of the time since Europeans moved onto this country side and cut down the trees and tilled the soil, the profitability of agriculture has been marginal at best. The year in which we live, could very well be the most profitable in the history of the area. Though this is interesting in passing, it is hardly all that important, because to get to this point in history we had to come through all those other times. Times when things were difficult and perhaps at times completely impossible.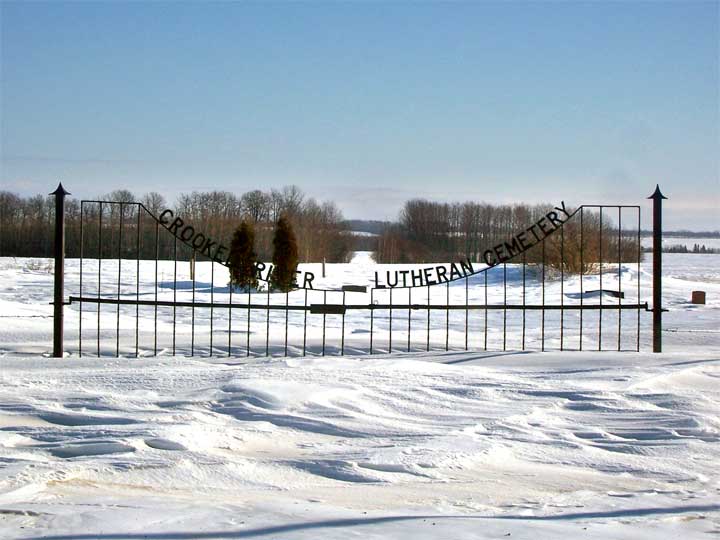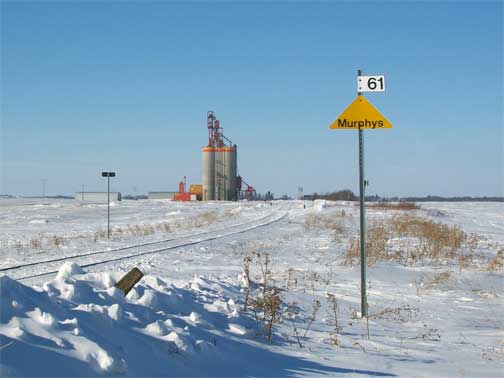 Before us, the land provided support to the nomadic hunters and trappers, people who lived off the land. In many ways they take precedent to us because they realized, generations ago, that all by itself, this land can support only a limited amount of life and must be given a chance to look after itself to replenish its productive wealth. Farmers of this era have figured out ways that may prove to be economically unsound, ways to crop continuously and squeeze from the land productivity unimagined only decades ago.
That wild and woolly world around us with its teeming population is demanding more and more of the resources of this planet and we are seeing farming shift from food production to energy production, as the world's natural energy supplies are depleted.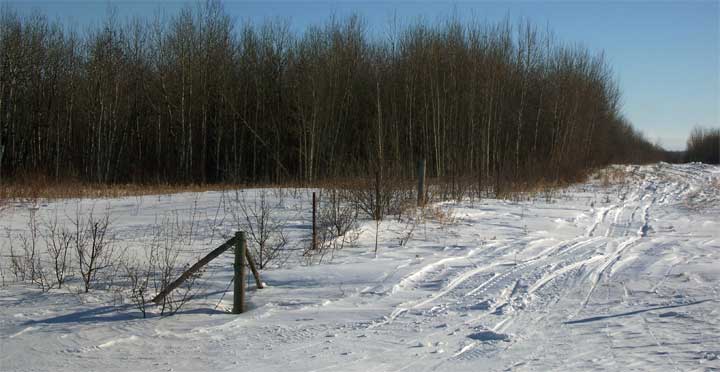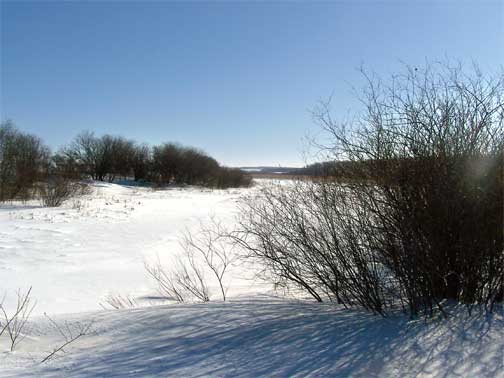 If you follow those tracks (above) in less than two miles you will find what is left of the little former mill town of Crooked River. This frozen stream and this countryside will soon be welcoming the arrival of spring.
Some will not see summer arrive and still others will be gone before fall arrives. Life itself is a fragile thing and like the seasons comes and indeed goes. In the mean time, let the sun come down and regenerate you and this land one more season.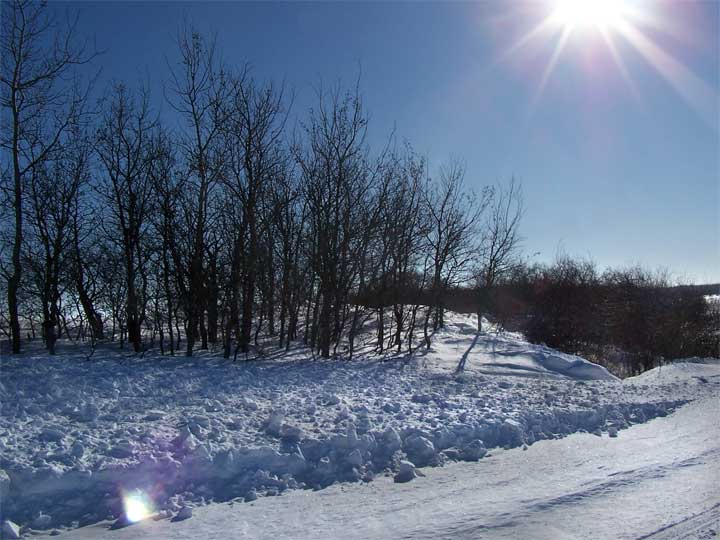 ---
Return to Ensign
This page is a story posted on Ensign, a daily web site offering a variety of material from scenic images, political commentary, information and news. This publication is the work of Faster Than Light Communications . If you would like to comment on this story or you wish to contact the editor of these sites please send us email.
Editor : Timothy W. Shire
Faster Than Light Communication
Box 1776, Tisdale, Saskatchewan, Canada, S0E 1T0
306 873 2004