As I listened to the hopeful speech of President-elect Barack Obama on the American election night and endured the endless rehash of every phrase by the CNN panels it was a relief to be able to flip over the channel and listen to the cool and wise Peter Mansbridge of CBC help the viewer to digest the historical event taking place south of the border.
I am certain that most people around the world are happy to see the approaching end to the Bush/Cheney administration with its shock and awe wars and its disregard for international and even national constitutional law. The world will be a better place with out George W. Bush being told what to do by his secret clique. This of course puts enormous responsibility upon the man and his administration who will replace the present president on January 20th.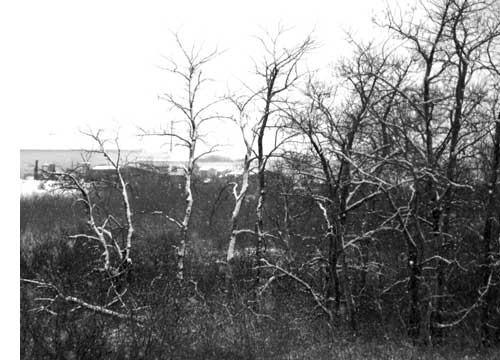 But let us step back a bit and realise that Americans, their pitiful eighteenth century constitution and its disregard for both its citizens rights and their well being is hardly a wonderful place. It is a country that condones torture, most states still carry out the death penalty, a sizable portion of the population have no health care and their business leaders are truly only a whisker away from being all out criminals having brought the world's economy to its knees. How totally ridiculous it is to endure their constant harping how America is the greatest country in the world and listen to the young President-elect himself tell us how much trust he has in the people and their ability of his country.
This is a country that since 1945 has entered into one grisly military conflict after another and lost all of them or quit prematurely. Korea ended in a deadlock which remains until this day, Vietnam the Americans lost, they did successfully defeat Granada, in the first gulf war they quit early, Iraq they claimed they had won six years ago and are still fighting and in Afghanistan the Taliban who were suppose to be defeated are stronger than ever and NATO and American forces control only a tiny fraction of the country. Americans are losers.
It is race relations and multiculturalism that identifies the United States of America as one of the world's most primitive countries. The country went to war with itself over slavery and even as the war was ending the government was hesitant to officially outlaw the practice. I remember a pen pal I had in 1956 who lived in none other than Little Rock Arkansas explaining to me that I just didn't understand. That was a time when afro-americans had to drink from designated water fountains and when a few wanted to go to high school the president had to call out the national guard. I am not talking ancient history here but only sixty years ago and since then have things really improved? There is still is the KKK in the United States and their religious intolerance as a nation is equal to that of Iran.
How remarkable it is that in 2008 it is actually important that their new president will be a man who is half African. That this is even mentioned tells you that the United States is barely a civilised place and it demeans us as individuals to be so obsessed with their failures and lack of progress when we in Canada and all of Europe are so far beyond Americans in almost any category you can mention.
I wish Barack Obama well, but clearly a government that relies so heavily upon its solitary leadership is not a representative democracy and is not making much use of the duly elected members of its congress and Senate. That old eighteenth century constitution is a problem in itself and it is likely that the United States is doomed to fractionise and fade away as other old empires have in the past. In the mean time we must celebrate out separation from the United States and increasingly be aware of the simple things that make our country and its people so much better off.