No doubt you will have heard of a rather odd campaign that began in Britain and is spreading across Canada where a group of atheists have been putting advertisements on city buses, except for Halifax which refused the ads. Though some Christians have condemned the ads, others have pointed out that we need to think about what we believe and consider how important it is to us. There is a degree of humour in all of this because 'prayer,' the ultimate vocalisation of hope, is known to be beneficial to all who engage in it, belief is not a prerequisite.
It struck me as a rather poignant image, the one at the top of the page, an aging wishing well discarded to a place next to the trash. It is remarkable how often we associate luck and hope, with wishes and perhaps even fantasy. We "knock on wood", we "cross our finger" we even say "God bless you" to punctuate a sneeze. All around us, we seek and massage our minds with positive, rather than negative images. The glass is half full, not half empty, as pessimism and optimism seems to be in a constant struggle. Some folks complain about their luck and say things like "with my luck" followed by a disappointing shrug.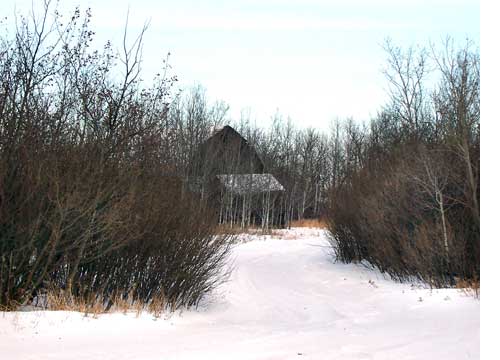 Instead of dwelling on the fickle finger of fate, perhaps we should take a look at the facts about these things. Norman Vincent Peale wrote a powerful book about the concept called the Power of Positive Thinking that was published in 1952 Thousands of books like it have been published, most of the 'self help type' sort of book and to some extent, Oprah Winfrey has built her career on the concept and deserves considerable credit for the help and encouragement that she has fostered in her time as a social influence.
I mentioned earlier that prayer is a positive thing in a persons life and for a society as a whole. That's not an opinion, it has been established in serious social research and found clinically to work. Perception, is for almost everyone, their reality and having that positive outlook, makes it possible for life to go on despite the overwhelming evidence that failure of almost everything, is a certainty.
As you know I spent much more time working with this and other computers more than I do with living breathing people and this process has been an education of hope. I can remember talking my wife into buying our first computer in 1981 when it could do nothing, it was entirely a thing of hope. In 1995 when we set up a computer business it had been more than eleven years after the first really functional Apple Lisa computers had been built, but even then, we were selling promises, not truly operationally devices. On Tuesday night, when I fowled up a terabyte hard drive and turned my hefty computer into so much metal and plastic, unable to do anything but beep occasionally, I was reminded of how far we have come with this technology and how far we travelled with it based on hope alone. I did get the thing back working, but it was to late to post Tuesday night, then on Wednesday night, the web server took a dive off the deep end and I could not get this site up last night. But we go on, confident that things will get better.
That's why hockey is such a great game for kids to be involved in. They learn not about winning, but how to make the best of losing. I remember vividly my five year old son as a beginning player, sailing across the rink from his defensive position in the midst of a game, to call out to me in the stands, "did you see that pass?" Life, like hockey, is made up of little things, some pure gold and others just contributors to the greater good.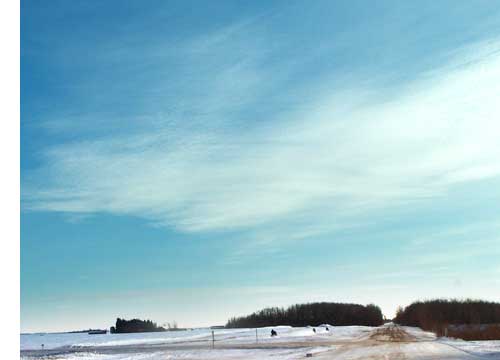 It is more than interesting that Barack Obama's most important campaign poster bore the word 'hope' across the bottom. In a time when things have not been very good, this simple idea of looking to a brighter future, was something that not only American voters can grasp, but people around the world teared up, when the man actually assumed office. It was a testament of the faith all people have in the idea of hope.
It was mid afternoon Tuesday when I spotted three snow machines whistling across the prairie toward town. Grown men, in the middle of a working day, out there on their toys, enjoying themselves, secure in the knowledge that they could have fun without guilt and be part of the bliss which comes from the realisation, that 'things will work out.'
I once pointed out to a United Church minister that I felt that one of the most profound theological works of our era was the Carl Reiner movie starring George Burns, based on a novel by Avery Corman called "Oh God." In that funny movie, God explains that we have what we need and that "it will work." The movie emphasises the simplicity of our world when you just apply some common sense: "Don't hurt each other. If it's hard to have faith in me, maybe it will help to know that I have faith in you."
Return to Ensign
This page is a story posted on Ensign, a daily web site offering a variety of material from scenic images, political commentary, information and news. This publication is the work of Faster Than Light Communications . If you would like to comment on this story or you wish to contact the editor of these sites please send us email.
Editor : Timothy W. Shire
Faster Than Light Communication
Box 1776, Tisdale, Saskatchewan, Canada, S0E 1T0
306 873 2004