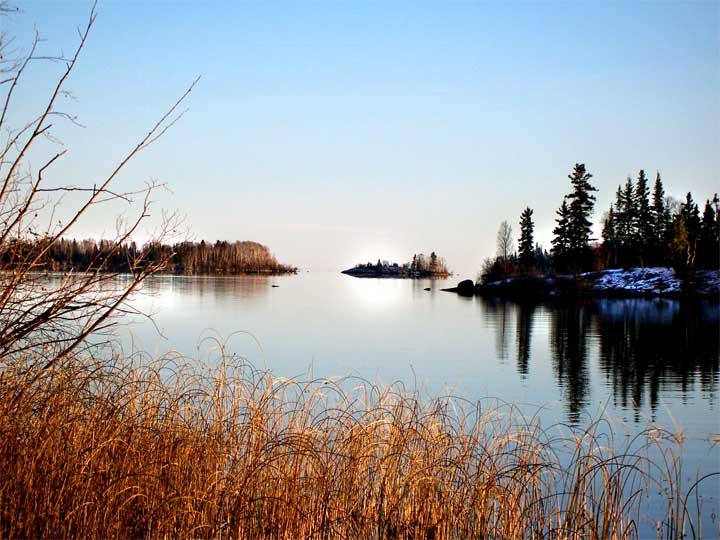 Blurring the boundary
FTLComm - LaRonge - Tuesday, October 24, 2006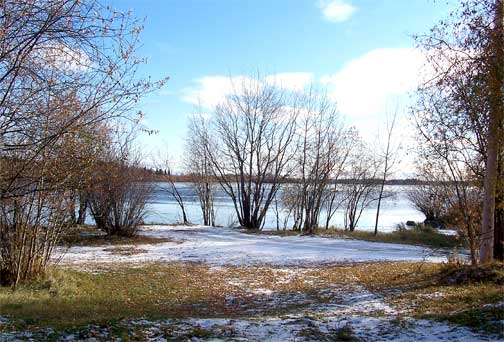 Summer turns to fall and fall to winter, its the sort of thing we should get used to in Canada it happens every year throughout the country. These images were taken this past weekend at LaRonge a place that is on that boundary between fall and winter. The ice is sneaking out from the shoreline onto the lake snow and ice hide in the shadows and last night it was rain turning to ice and snow as the boundary was crossed.
All sorts of decisions and conclusions take on a similar form as we edge toward some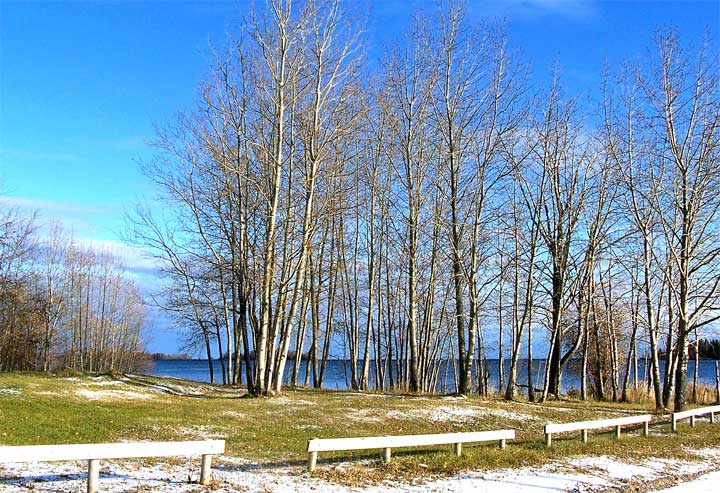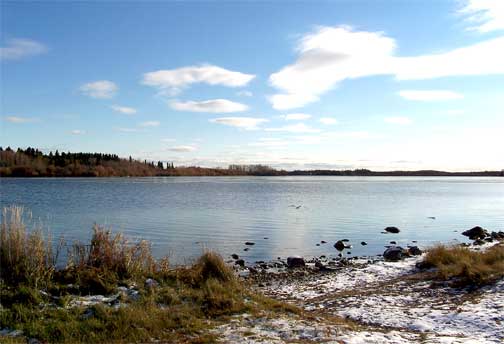 looming event or boundary and so often the actual cross from indecision to resolve is not a problem to ponder but a realisation that the outcome is inevitable.
While winter was edging toward LaRonge this weekend in Washington the tide has shifted from "staying in the course in Iraq" to the amazing realisation that the project is a total failure and from President to Generals and politicians seeking re-election comes the new sound of "Iraq is ready to take care of itself."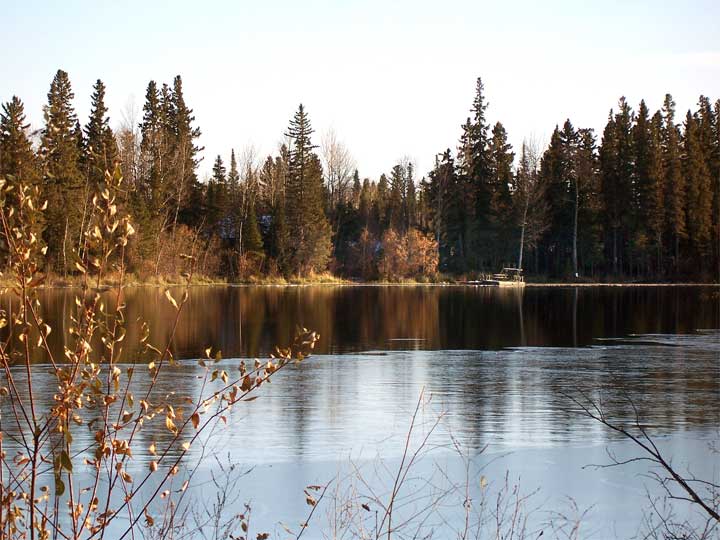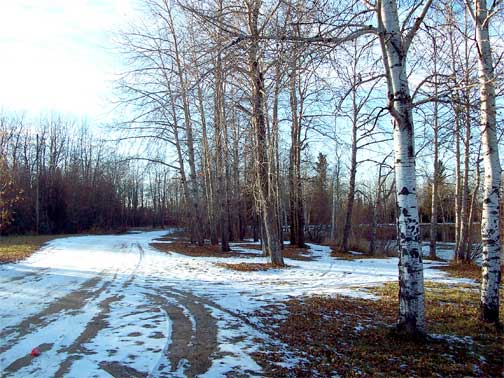 The poor folks in Iraq have suffered considerably with over 600,000 killed since the war was supposed to have been won. During his decades in power dictator Suddam Hussein never got close to that level of carnage nor was the country in the throws of civil war between religious groups and rival territories. If the United States wanted to make things right for the people of Iraq they would get out of there as fast as possible and restore Saddam to power. The years of civil strife about to begin in that country will make the years of US occupation seem like the good ole days.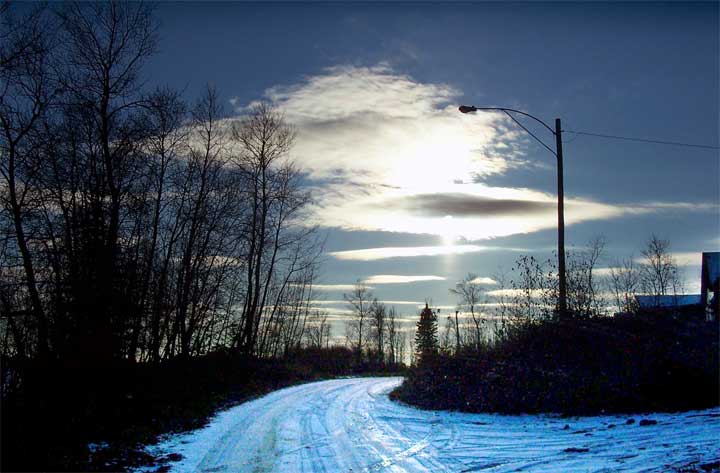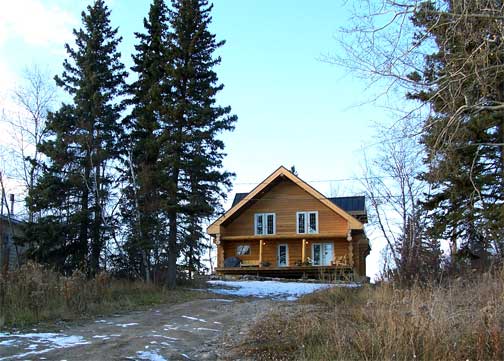 The image above is remarkable in that those are lenticular clouds rarely seen on the prairies and always as a part of high speed jet stream winds.
Since Stephen Harper became prime minister came to power we have seen winter go, spring arrive, summer, fall now the approach of winter. The total accomplishments of the Harper government at this point is to pass one and only one thing in Parliament and that was the budget. Everything else is just talk. Promises to clean up the equalisation payment mess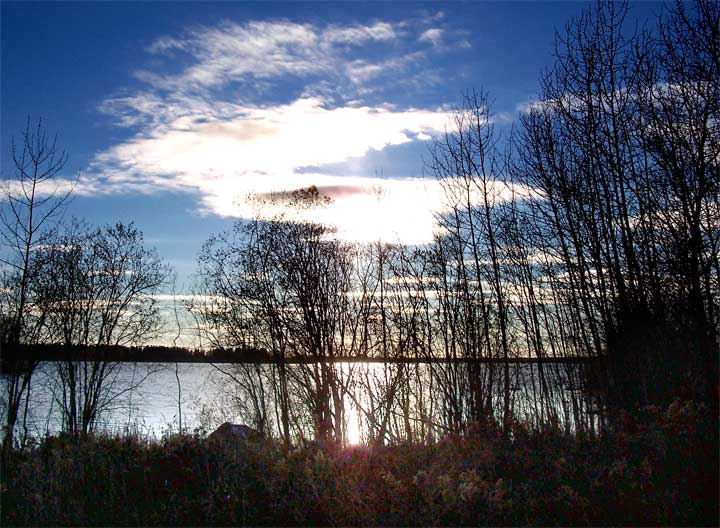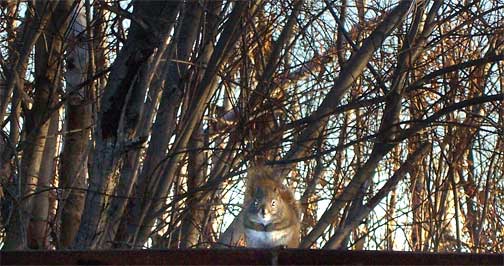 are being ignored and arrogance seems to be the way of life for Ottawa politicians.
Today one of Ensign's contributors, Robert Ede announced he is running as an independent in one of the two bi-elections announced this week.
This squirrel lives out at Nut Point and looks like he is totally ready for the coming winter.
---
Return to Ensign
This page is a story posted on Ensign and/or Saskatchewan News, both of which are daily web sites offering a variety of material from scenic images, political commentary, information and news. These publications are the work of Faster Than Light Communications . If you would like to comment on this story or you wish to contact the editor of these sites please send us email.
Editor : Timothy W. Shire
Faster Than Light Communication
Box 1776, Tisdale, Saskatchewan, Canada, S0E 1T0
306 873 2004