On West 22nd Street in Saskatoon I noticed this example of cultural diversity and indeed it is not alone on that street as just a few blocks East of this location is a large building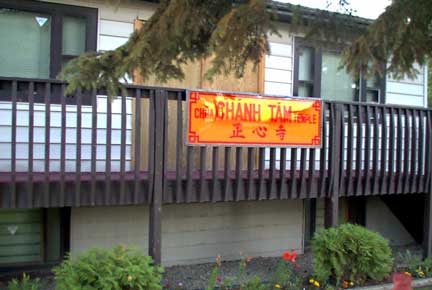 identified as a Buddist Temple.

I am alway watching for interesting ways people decorate their yards and this site caught my eye as at first I thought it was a private home but then I spotted the sign and realised though it looks like a typical house this one has been set asside for special use.

Protected by high steel fencing and warning signs all around that elaborate alarms systems are in place this tranquil meeting place and its yard shrine tell of a culture far removed from the strident non-drinking protestants who first established this settlement more than a century ago.