---Enrollment Up At Red Earth

FTLComm - Red Earth - September 19, 2000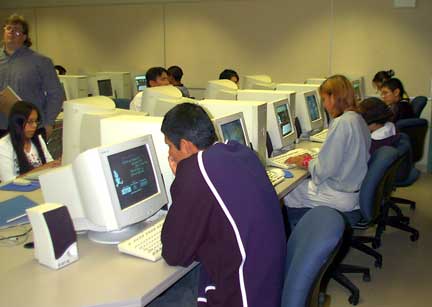 The Vice Principal of John William Head Memorial Education Centre in Red Earth said that the growth in population is really remarkable only a couple of years ago the grade twelve class was seven students and this year there will be a graduating class of almost twenty.

Through out the whole school system on the First Nations Reserve of Red Earth class sizes continue to increase. The main source for these children is simply the birth rate and the ever increasing size of the reserves population. The same situation exists only a few miles away at Shoal Lake where a new school has been constructed equalling the construction at Red Earth as these two communities simply have outgrown the facilities of the past.

The growing class sizes and demands on technology lead educators to consider increasing the school's ability to handle the student's needs. Red Earth's children have a serious hunger for education and there seems to be a link between their bilingual nature and their desire to do well in both Cree and English.