As all people we know for certain that our lives are limited and that we will all eventually die but to never have a chance and be born dead is a tragic and crushing blow to a family and its supporting community. Red Earth has been struck with two deaths in the same week with nineteen year old first time mother giving birth to a still born child and a day later a thirty-one year old mother also lost her baby.

The Cree people of Red Earth are especially aware of the importance of each life and see their children as their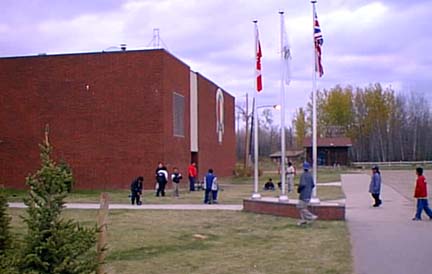 future. These two members of this community will never get to contribute and be a part of that future and for that the people of this community are most troubled. The schools were closed Monday for the first funeral and today the schools are closing at 12:00 in respect and common grief that is felt by all.

The promise of a new life is more then hope it is an investment in all that will be and so it is so tragic when that promise ends. At Ensign our hearts and sincerest sympathy goes out not only to the immediate families but to all of the people of Red Earth.