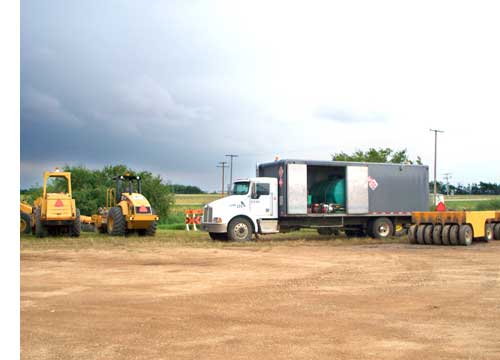 Surveyors were busy this afternoon marking the highway just sourth of town in preparation for resurfacing of highway 35. (right) The equipment to do the job is parked in the former Shell bulk plant yard on the south side of town.
From the surveyor stakes it looks like there will be some modification of the entrance into Louis Dreyfus, which is a good thing.
Highway 35 has just been steadily getting worse with a high volume of heavy traffic its surface is very poor.