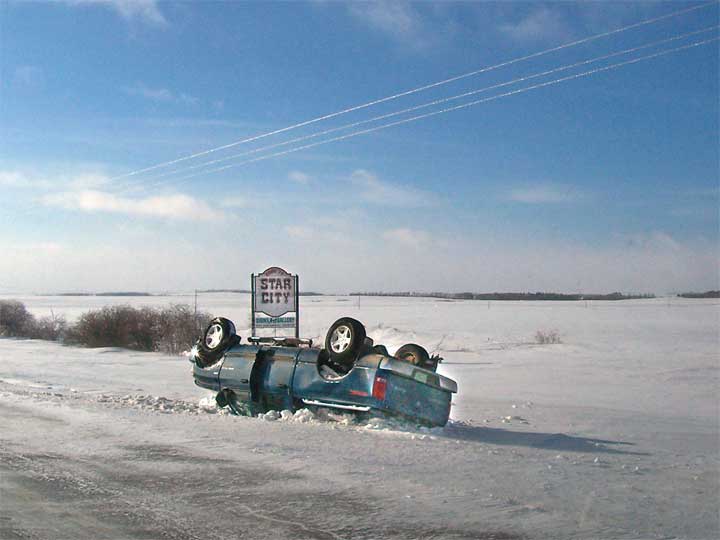 Ice and roll
FTLComm - Tisdale - Tuesday, March 24, 2009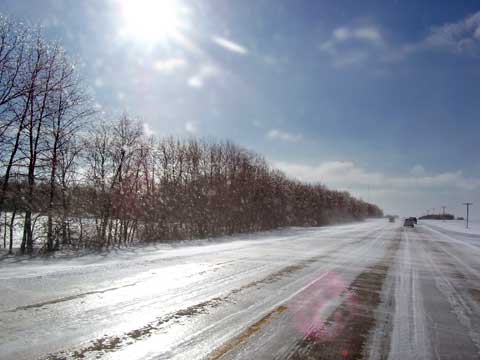 About 4:15 two RCMP vehicles in full show business went by me near the intersection with Heritage Rd. on highway #3 westbound. I thought perhaps I should follow along and see what was going on. Big mistake!
In town it was bright and sunny but easy to get around. Highway #3 was quite a different story. Even though it was -9ºC the sunshine was warming up the pavement and in those areas where the light ground drift was sifting snow over the roadm traffic was turning it into pack ice. Traffic was barely moving at 80Km.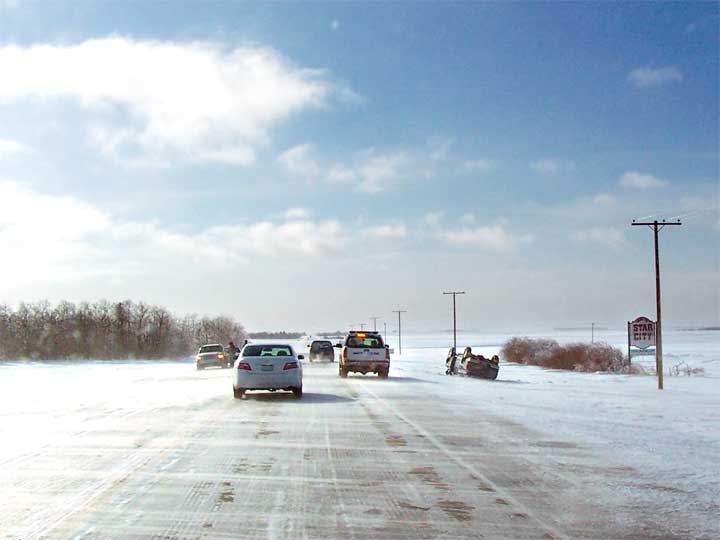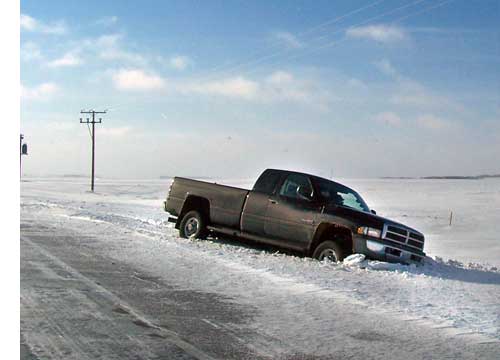 The road was really trecherous and every mile I was considering turning back but I tracked along to the top of the hill at the Star City intersection where I came to the scene above and had a major problem controlling the slow moving vehicle. A Chrysler pickup was over turned on the north side of the highway (top of the page) but it appeared that no one had been hurt in the rollover.
Less than a mile ahead this (right) pickup had just slipped off the highway with the driver still in his seat and the traffic inching by the glassy pavement.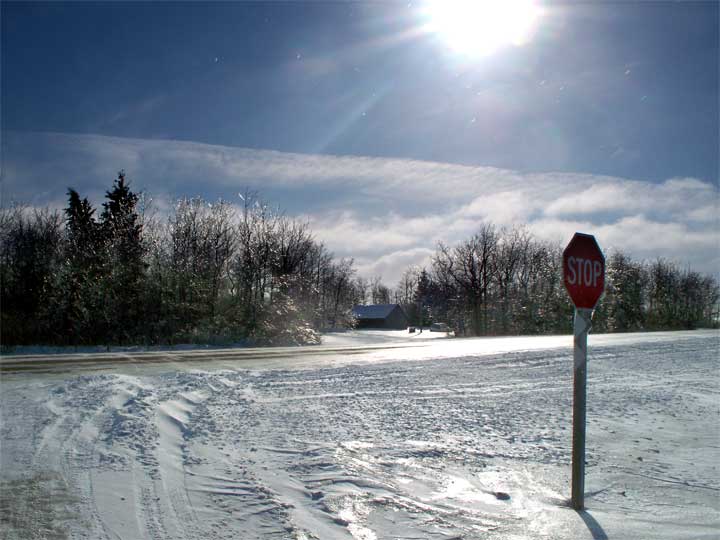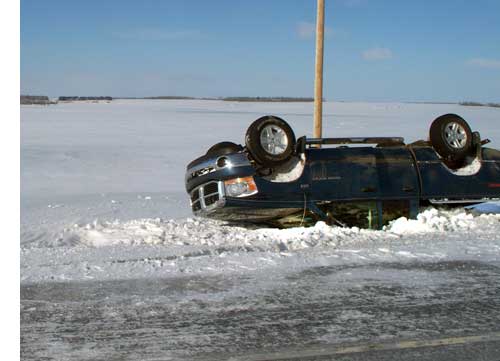 The trees in the Star City area are coated with ice just like the stuff on the road. It reminded me of same area in March of 2002 when a series of vehicles were in the ditch and some overturned.
I was only out there to get a picture, not nearly a good enough reason to put me and my vehicle in danger. Road conditions like that are meant to be un-used. In the picture below looking at the roll over site from the west you can see the icy surface of the roadway and where the police cars it was even worse.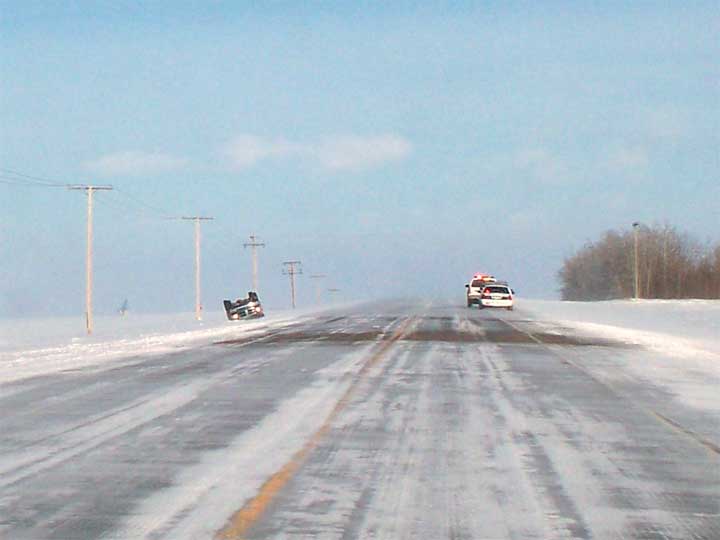 ---
Return to Ensign
This page is a story posted on Ensign, a daily web site offering a variety of material from scenic images, political commentary, information and news. This publication is the work of Faster Than Light Communications . If you would like to comment on this story or you wish to contact the editor of these sites please send us email.
Editor : Timothy W. Shire
Faster Than Light Communication
Box 1776, Tisdale, Saskatchewan, Canada, S0E 1T0
306 873 2004