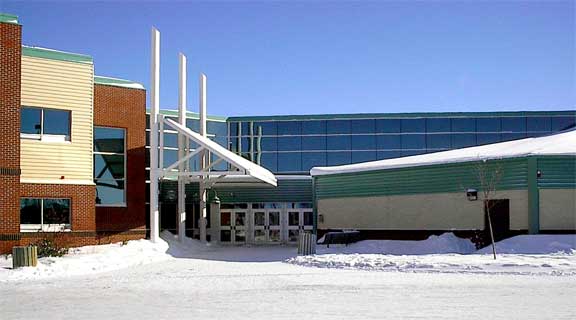 Drugs
FTLComm - Tisdale - Friday, February 6, 2004
As the parent of two very communicative high school students that attend TMSS, it's been brought to my attention that the drug problem facing TMSS and Tisdale in general is growing by leaps and bounds. While Tisdale may not be "the" hotbed of illegal drug activity in the province, it certainly does have its problems with illegal drug use among teenagers and young adults. Your story about the drug dogs was well written but left me wondering why these dogs didn't do a sweep of TMSS hallways, lockers and classrooms? It's a great thing to educate the kids about the wonders of these animals but somehow in my opinion, it just isn't enough!
Currently, there is a trend among some students at TMSS to step outside the school doors and light up a joint, smoking it right there in plain view of anyone who wanders past. These students do not leave school property to do this, they don't even go and sit in someone's car and try to hide what they are doing - they do it right out in the open! One of my teenagers has witnessed this firsthand many times and attends classes with some of the "users" who are very clearly high during school time. As a parent I am amazed that something is not being done to stop this! Students are not allowed to attend classes when they drunk but for some reason it's alright if they're high?
Tisdale is also home to a crystal methamphetamine lab that so far has gone undetected by the police. Students and young adults are using and selling this drug with alarming frequency but we've heard nothing of any legal action being taken. A worker at a local grocery store and has told me of at least one local resident who comes in and buys a lot of the materials used in the production of crystal meth. Why do I know about this and yet the police don't seem to? That's a question I ask every time I think about how bad the situation in our community can become if left alone.
Aside from the problem of addiction there is also the problem of damage to property and possible loss of human life if this meth lab explodes. I'm sure the people blindly living next door to this ticking time bomb have no idea that their lives are at stake or they would be doing something about it. Clean-up of the hazardous materials used in these labs requires technicians to wear full haz-mat suits. Pretty scary stuff...
We have young parents in our town that are unable to properly care for their kids because they are too high. We have students who can't stay in school because their addiction to this drug has made it impossible to interact with others in a healthy way. People around town are talking about the drug issues but it seems that our local police are not hearing it or if they are hearing, they are not acting on it.
Concerned Tisdale Parent
name withheld by the Editor
References:
InfoFacts, methamphetamine, as seen on web February 6, 2004, National Institute on Drug Abuse
Koch Crime Institute Information on Meth, as seen on web February 6, 2004, KCI web site
Koch Crime Institute Methamphetamine Labs as seen on web February 6, 2004, KCI web site This page explains the warning signs that might tip you off that there is a meth lab in your neighbourhood.
AADAC, Just the facts, Crystal Methamphetamine, as seen on web February 6, 2004, Edmonton Alberta based Drug awareness agency.
Return to Ensign - Return to Saskatchewan News
This page is a story posted on Ensign and/or Saskatchewan News, both of which are daily web sites offering a variety of material from scenic images, political commentary, information and news. These publications are the work of Faster Than Light Communications . If you would like to comment on this story or you wish to contact the editor of these sites please send us email.
Editor : Timothy W. Shire
Faster Than Light Communication
Box 1776, Tisdale, Saskatchewan, Canada, S0E 1T0
306 873 2004