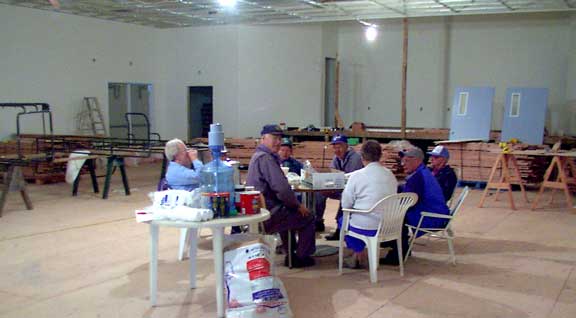 Golden Age Centre, the Inside Story
FTLComm - Tisdale - Friday, October 19, 2001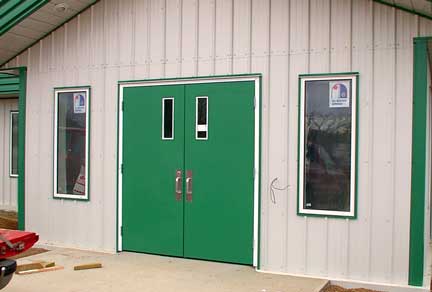 We have been keeping you posted on the progress of the Golden Age Centre, Tisdale's new senior's centre since spring and this project has been fascinating to see it go from plans, to sod turning, to a building and now we see it in the finishing stages.

As usual my outstanding timing took me to the Centre this morning just in time to catch everyone at coffee. But the warmth indicated that the building is now buttoned up, the heat has not been turned on but this is now a functional and pleasant work environment.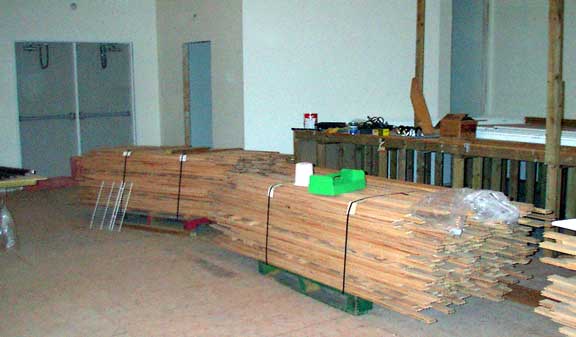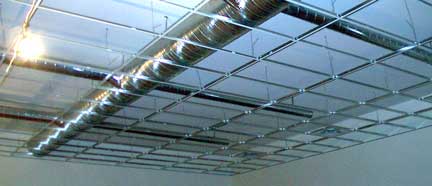 The painting is finished including the doors as the whole building has received a coat of primer and at least two top coats.

As you can see the hardwood flooring is sitting awaiting installation which could be any day next week. The ceiling frames for the drop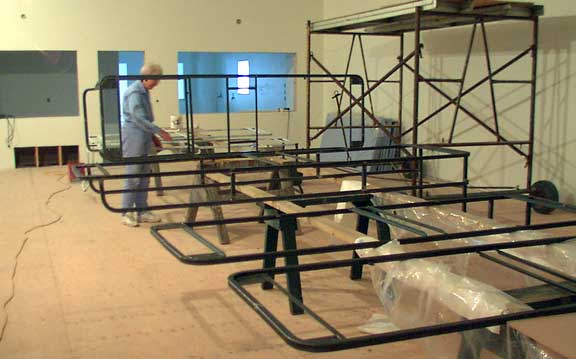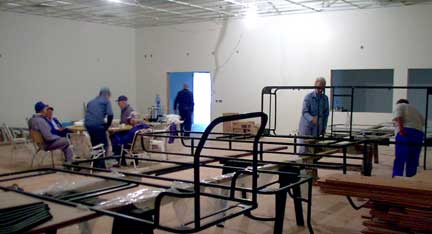 ceiling tiles are installed with the installation of the connections from the ductwork to the vents ready to go.

These metal chair dollies are getting a coat of paint and will soon have their wheels on and be in their hiding place under the stage. These dollies were fabricated by two different farm volunteer craftsmen.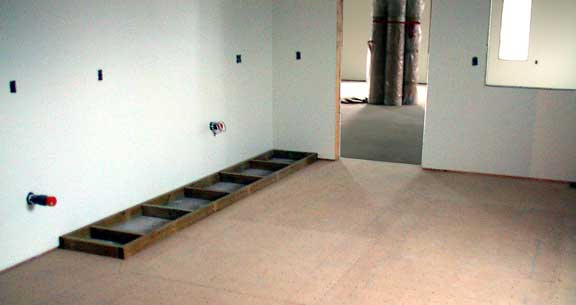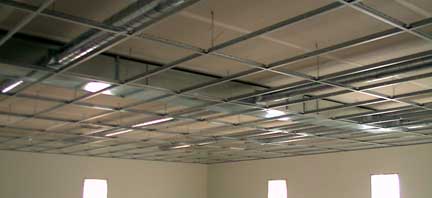 But the fund raising portion of the project continues as everything you see is paid for and now its time to fit out the interior furnishings, fridges, stoves, $10,000 worth of dishes and cookware, cupboards all for the new kitchen seen above with its new sub floor already installed.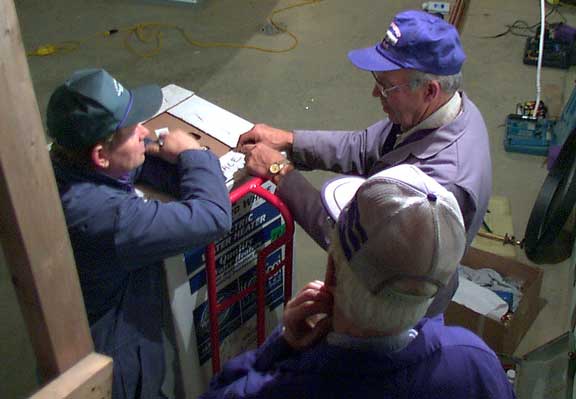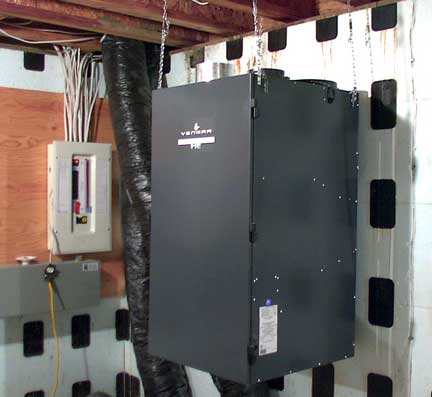 Work has been moving along in the basement as the water heater was being installed today joining the heating system now pretty much completed.

On the right you can see one of the two air handling units that look after the transfer of air with some fresh air added to the building interchanging the air in the well insulated building. This exchange of air in a public building is extremely important as it reduces the build up of any gases that naturally flash off from construction materials and insures fresh breathable air for the occupants at all times.

Below are the two circulation pumps that move heated water from the furnaces to the heat sink wells underground and back to the heat exchanger furnaces to warm the building.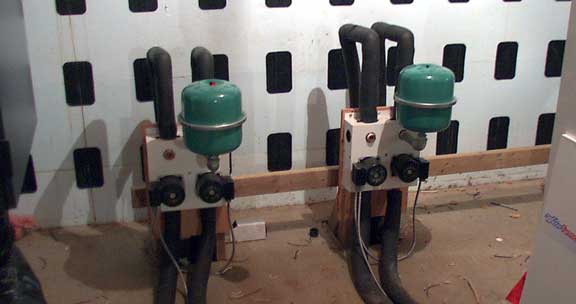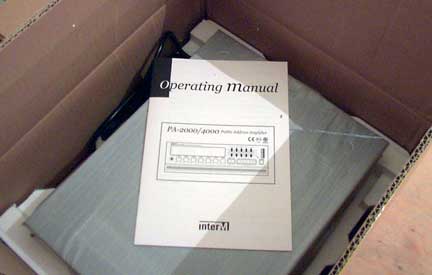 Today the speakers are being installed throughout the building for the public address and sound system.

Fifty chairs have been ordered but have not yet arrived so members have to bring their own chairs to the annual meeting on this coming Monday night at 7:30. We will have some pictures from that meeting for you next Tuesday.

The pride the community project is definitely showing as the volunteers who have put so much into it and their support workers who have managed coffee, worked the fund raising tables and canvases, handled the many details that are part of such a project all know that their work is showing as this excellent facility nears completion.