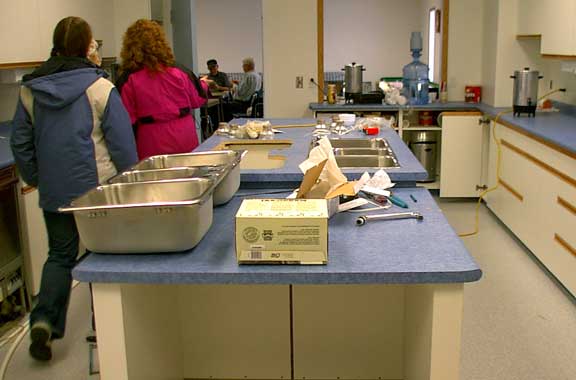 Golden Age Centre Maturing
FTLComm - Tisdale - Saturday, January 12, 2002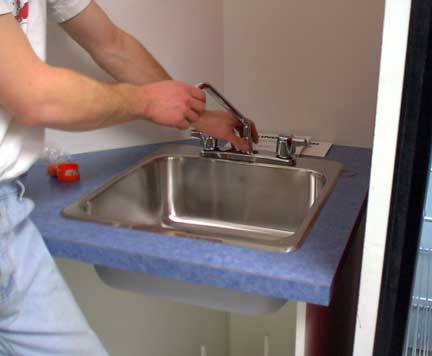 It has been a few weeks since we have had an update on the Golden Age Centre in Tisdale. This project passed from construction phase to operations in November and since then is making steady progress as more and more activities are being scheduled and are taking place in the new facility.

Today the plumbers were busy installing the new island in the kitchen with its two triple sinks and this bar sink.

The island in the kitchen for food preparation and clean up is fitted with two large opening in each end where the dish carts will be parked. These carts will permit rapid setting of tables for events and of course add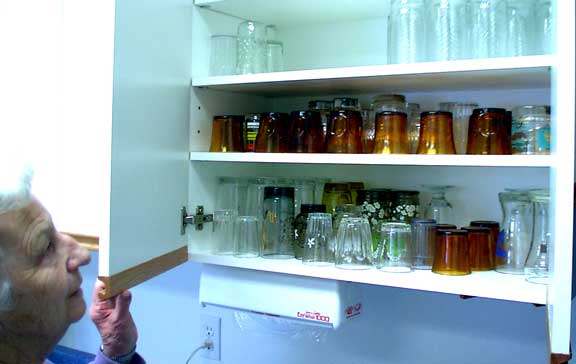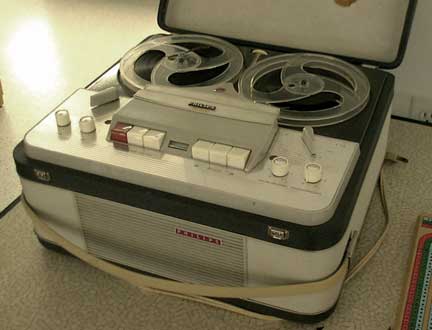 substantially to making the kitchen easy to keep clean.

With the donations to the Centre there is a good deal of table ware available and the new Corel dishes are still packed in their boxes but are now on hand.

Many items that were part of a former Senior's centre have been brought to the new centre and are finding themselves in use. This remarkable Phillips reel to reel tape player is one of these items. Manufactured in 1959 or 1960 these were state of the art sound systems of the day and this machine is in brand new condition. The sound from it and its recording capability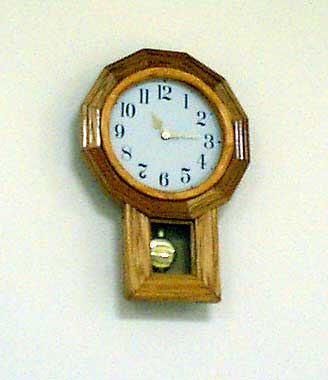 unrivaled today. If you happen to have some reel to reel tape the Centre could certainly make use of this rare to find item.

In the main hall ticking away is a marvelous hand made clock donated and made by Mr. Irving. Every rural school and railway station in Canada must have had a clock that looked like this one at one time and this modern hand made replica is a great addition to the Centre linking the past with the present which makes the Golden Age Centre what it is and certainly what it will become.

The first funeral was held in the Centre this week and the exercise group has scheduled twice weekly sessions. Card game evening are becoming standard and of course the pool tables are busy every day. This morning while these pictures were being taken there were people cleaning up from the huge crowd that had been in yesterday for carpet bowling, the three pool tables were busy and a card table had four serious fellows playing a hand. The plumbers were working in the kitchen while coffee makers were being cleaned and an quick meeting was in progress planning some up coming event.

Tisdale's Golden Age Centre is running smoothly with its growing compliment of equipment and facilities it will long meet the needs of this community and its senior citizens.