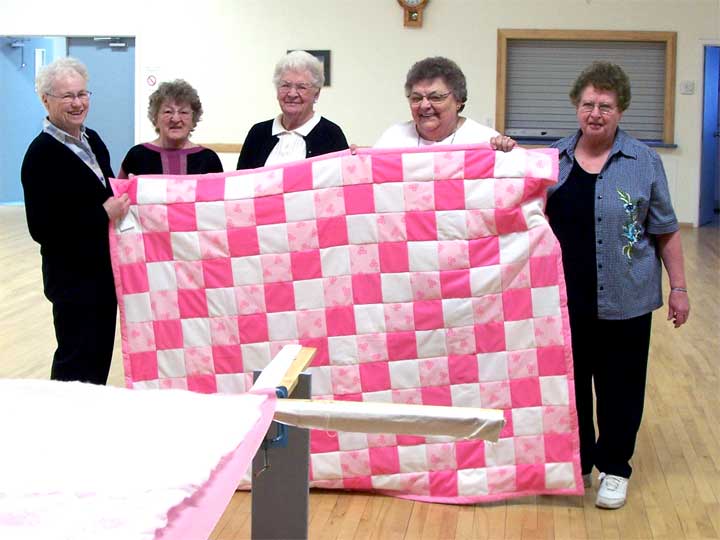 Tie quilting wraps up another year
FTLComm - Tisdale - Thursday, April 3, 2008
This group has met each Tuesday and Thursday throughout the winter as they have worked together creating quilts which they donate at the end of the season. Today was their last day of production for this year and they have a total of thirty-five quilts that will find their way to various places. Some will be sent to Ronald Macdonald House in Saskatoon and others to Sasko Park Lodge. While others will go elsewhere.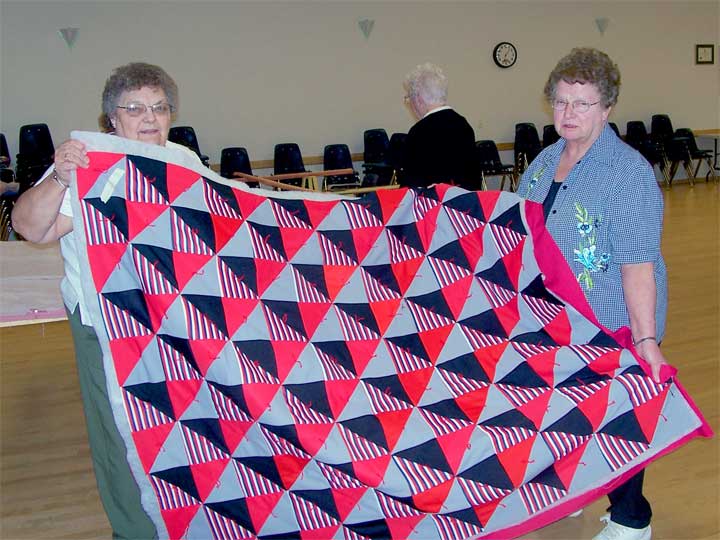 Though the production of the quilts meets a real need for the places they go the whole process of making a quilt is a long and rewarding social experience for those who work on each quilt. Besides the pride in workmanship there is that feeling that something lasting and worthwhile is being created and will go to a good use. As the production goes along there is talk about how the quilt will lift the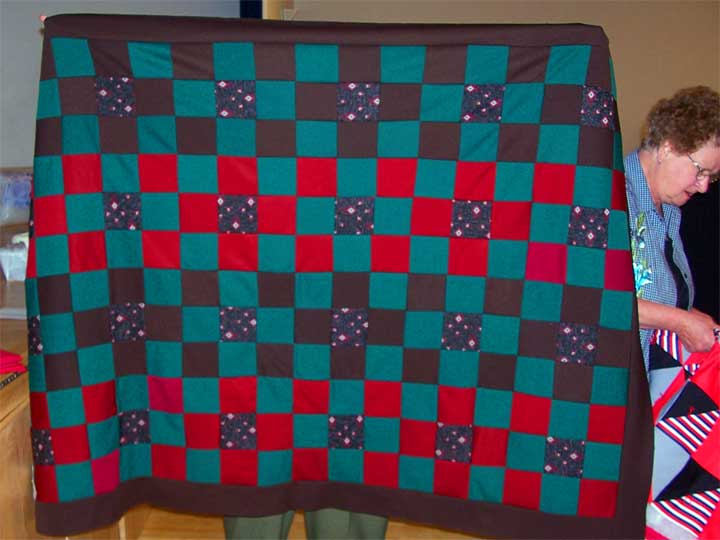 spirits of the person who will appreciate the warmth it will give them.
Each year this group has churned out outstanding projects and this year is no exception as the ones you see on this page are just the last ones being finished off on this last quilting session of this year.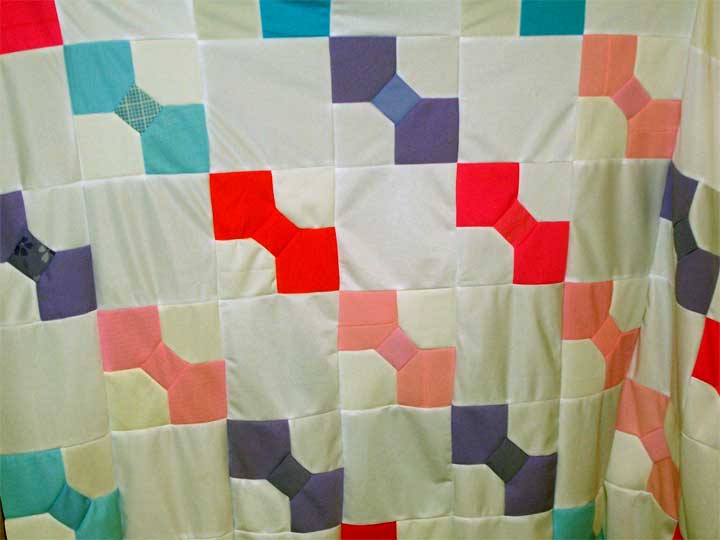 ---
Return to Ensign
This page is a story posted on Ensign, a daily web site offering a variety of material from scenic images, political commentary, information and news. This publication is the work of Faster Than Light Communications . If you would like to comment on this story or you wish to contact the editor of these sites please send us email.
Editor : Timothy W. Shire
Faster Than Light Communication
Box 1776, Tisdale, Saskatchewan, Canada, S0E 1T0
306 873 2004