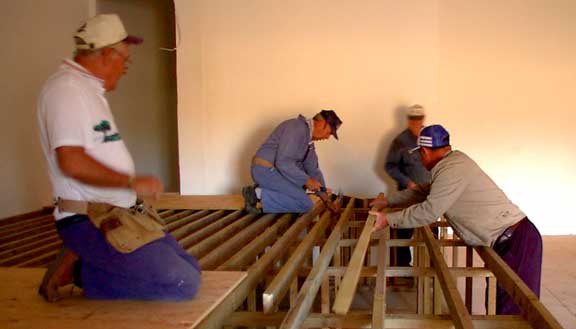 Staging
FTLComm - Tisdale - Thursday, September 27, 2001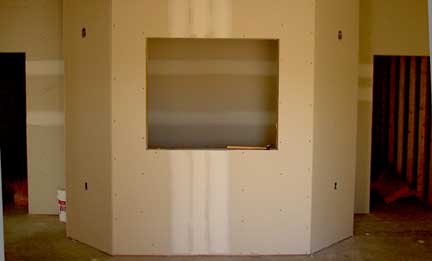 The Tisdale Golden Age Centre is making excellent progress as the dry walling seems close to complete with the interior rooms still to be done as they await the completion of plumbing and electrical work that will allow the gyproc to be installed in those areas.

This picture shows the main entrance now with a ceiling and a ticket booth all closed in just as the game room is now completely dry walled (as seen below).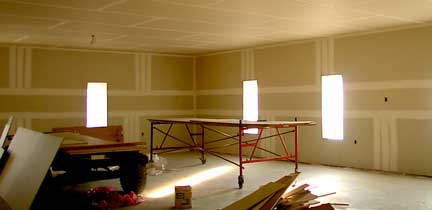 Electricians and plumbers have been on the site this week.

As you can see below the mounting and sub flooring for the main hall has been installed. The hardwood flooring will be one of the last elements to be installed after painting and other finishing work has been completed.

Today volunteers are constructing the stage with chair storage beneath and a remarkable six inch centre deck to give it a strength that should permit performances even by the Jolly Green Giant. The stage is being constructed from salvaged treated lumber from the former TUCs building.