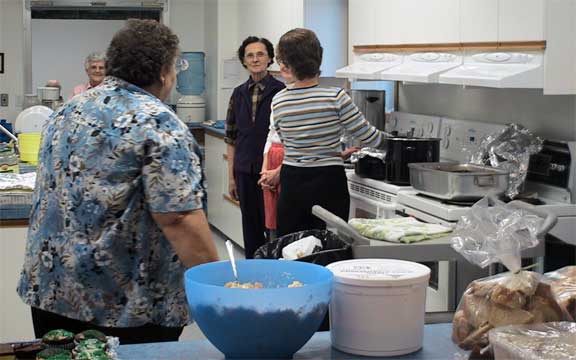 Golden Age Centre
stew supper
FTLComm - Tisdale - Thursday, March 18, 2004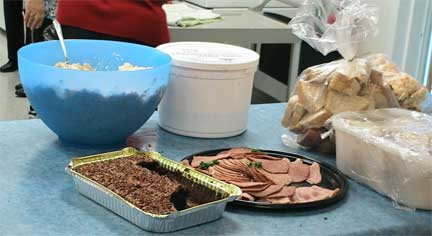 Tuesday there was a very large funeral in Tisdale at the Golden Age Centre and in the evening was a Trojan play-off game so it is no wonder that the turn out for the St. Patrick's Stew Supper was smaller than usual events at the centre with 146 folks coming out for a remarkable meal of absolutely fabulous stew.

The meal was scheduled from 5:00 until 7:00 so I figured it would be a good idea to avoid the line up routine and did not go over to the Centre until 6:40 and to my surprise I ate alone. The 145 others had been on time, stood in line and were gone.

But it was an excellent meal and the left overs will be available for the up-coming Friday night pot-luck a week from tomorrow night. But it is important to realise that the Centre still made over a thousand dollars on this project as they are aiming toward having additional landscaping this coming summer including some pavement on the West side of the building.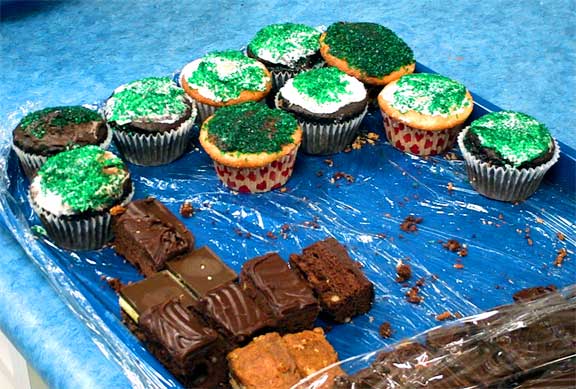 Return to Ensign - Return to Saskatchewan News
This page is a story posted on Ensign and/or Saskatchewan News, both of which are daily web sites offering a variety of material from scenic images, political commentary, information and news. These publications are the work of Faster Than Light Communications . If you would like to comment on this story or you wish to contact the editor of these sites please send us email.
Editor : Timothy W. Shire
Faster Than Light Communication
Box 1776, Tisdale, Saskatchewan, Canada, S0E 1T0
306 873 2004