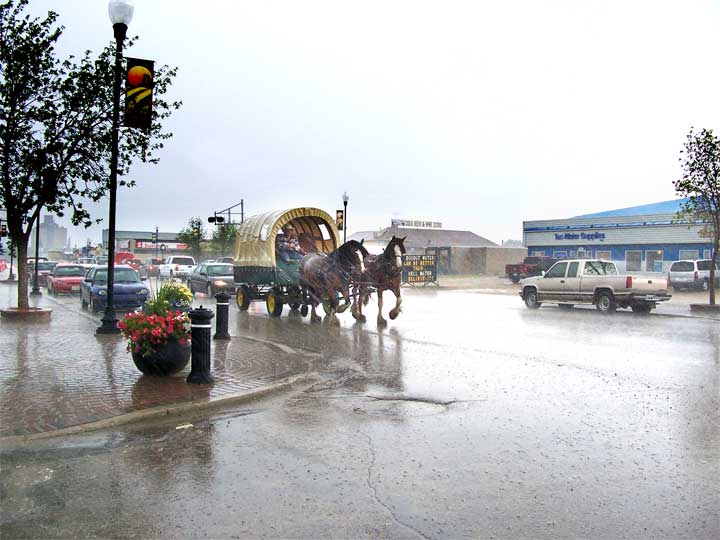 Showers become part of Children's festival
FTLComm - Tisdale - Friday, June 15, 2007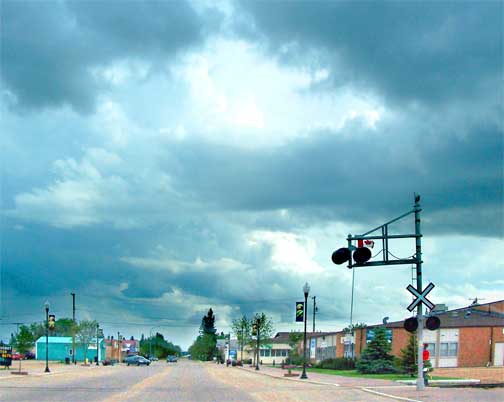 Remarkably unstable weather visited Tisdale this Friday in June. The traffic downtown was choked all day with the Children's festival in the town square and the street between the square and the Bank of Montreal blocked off to provide addition space for the activities. But the street was not the only placed jammed up the children's festival was a smashing success as buses crammed the area west of the civic centre and there were hundreds of children enjoying every minute.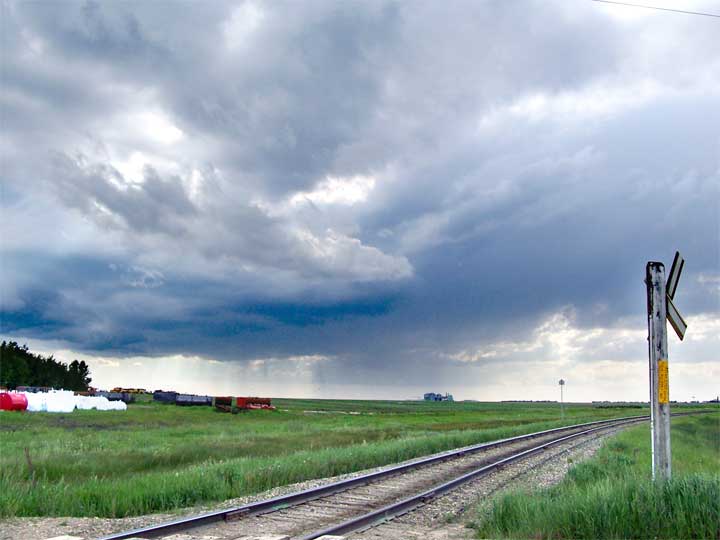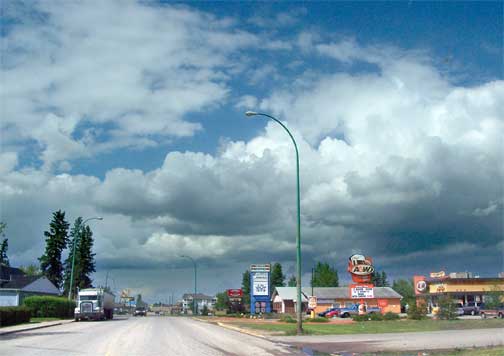 At noon the squal was running in toward town from the West (above) and minutes later there was a heavy downpour with everyone working their way for cover. The chuckwagon which worked the entire day from the square was like everyone else caught in the rain (top of page).
But in twenty minutes or so the rain stopped though a few drops threatened throughout the afternoon from the visiting mega clouds around. The festival still was able to carry on with the shower just part of the programme.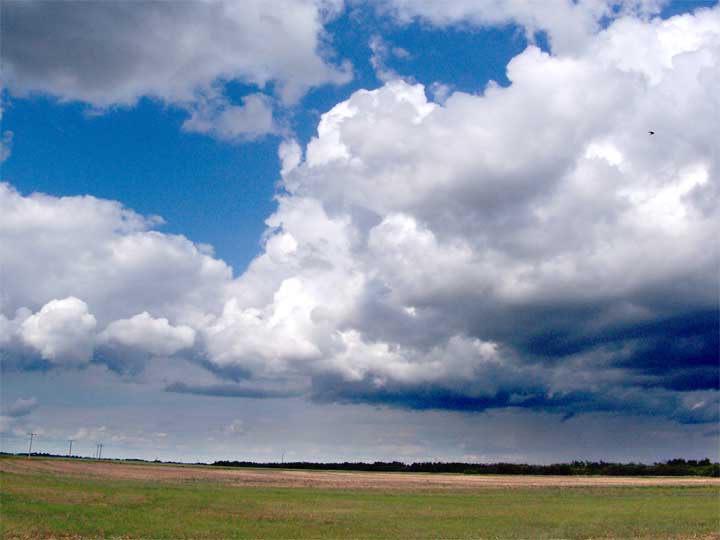 ---
Return to Ensign
This page is a story posted on Ensign, a daily web site offering a variety of material from scenic images, political commentary, information and news. This publication is the work of Faster Than Light Communications . If you would like to comment on this story or you wish to contact the editor of these sites please send us email.
Editor : Timothy W. Shire
Faster Than Light Communication
Box 1776, Tisdale, Saskatchewan, Canada, S0E 1T0
306 873 2004