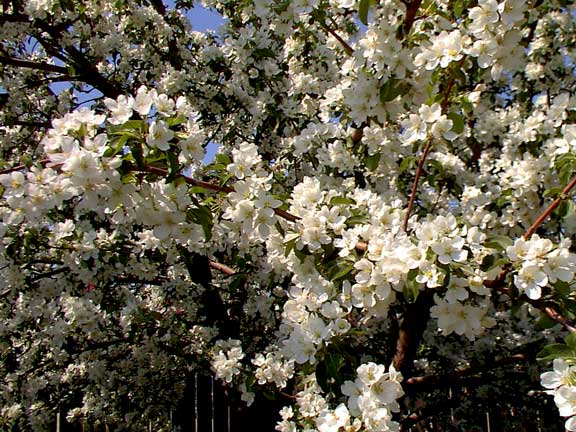 Apple Blossom Time
FTLComm - Tisdale - Wednesday, June 5, 2002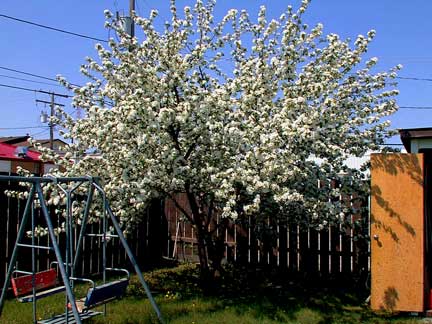 Now is the time that one way or another everyone heart flutters just a bit because apple and crab apple trees throughout the town are in full bloom. For certain there is a life force connection here between these flowering fruit trees and our human hormones because these things are powerfully emotional.

When you consider that for each and every blossom you see there is likely to be either a crab apple or an apple.

In the fall other years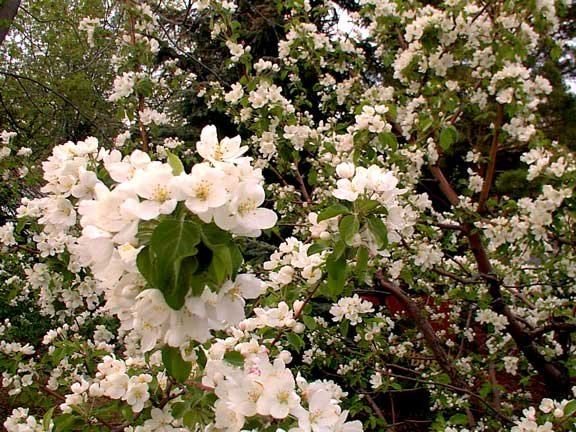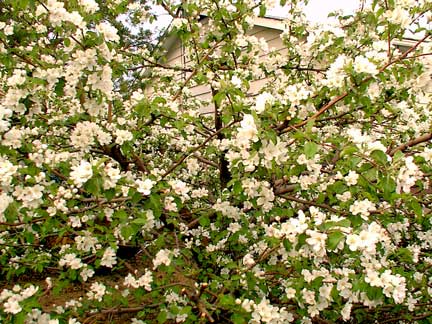 we have lamented on this web site about people not bothering to pick the fruit from their trees and leaving the delicious crab apples to be wasted.

Let us hope this year with such outstanding blossoms people will make some plans this year to collect the fruit and discover the wonders of crab apple pie. Only Saskatoon pie rivals crab apples in being the very best pie fruit known to made or, if you live in Swift Current, mule deer. In Swift Current the deer roam the city and delight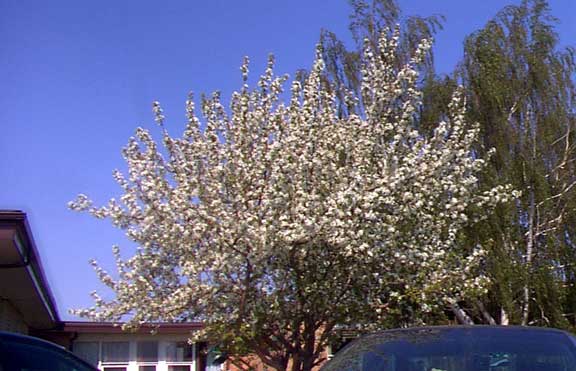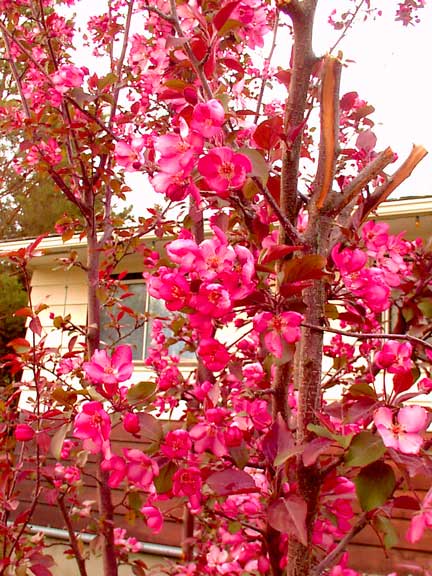 each fall in harvesting their share of the crab apples.

It is surprising to note the number of apple trees in Tisdale and also note that they produce a large amount of fruit each year. No doubt this has something to do with the warm years we have had lately but clearly if you had some land that is unsuitable for canola or barley maybe you should consider Saskatoon bushes or Apples.

But even if the fruit is not what you are after the blossoms are worth having and many people of course grown ornamental trees that do not produce usable fruit but get the blossoms as a bonus.

Just think off in the woods somewhere there are thousands of Waxwings hatching their berry eating babies getting ready to raid your yard next winter and decorate your car.