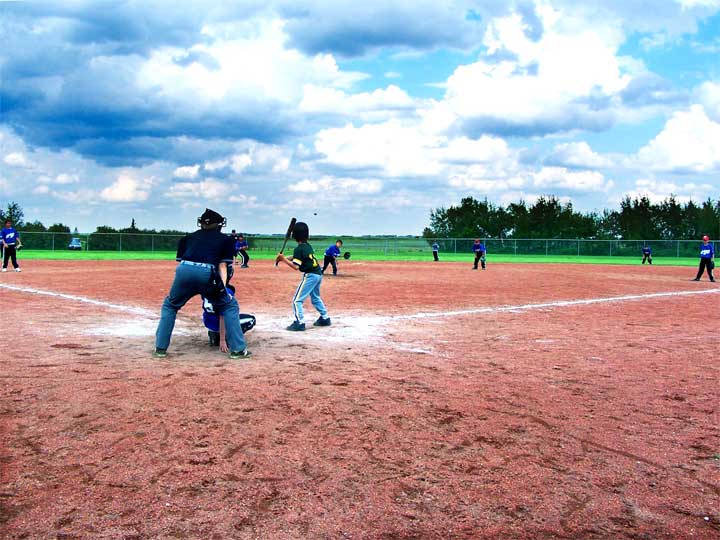 Nine year-old baseball
FTLComm - Tisdale - Saturday, June 16, 2007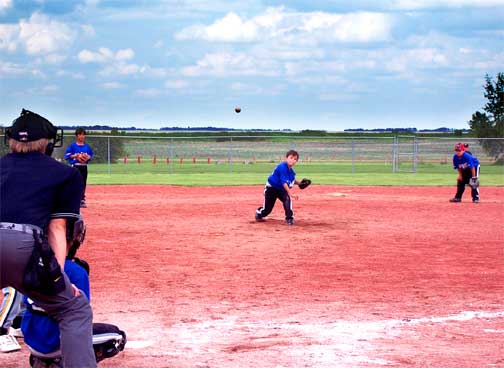 Though the afternoon clouds had the potential to develop into something it was a perfect day for baseball. Almost no wind and at the Kinsmen park the 23ºC seemed much warmer. Teams from Melfort, Hudson Bay, Carrot River, Nipawin were on hand for an under nine year old tournament. Though that seems pretty young to master a game that has a pretty high level of skills needed to have a descent game the play was outstanding.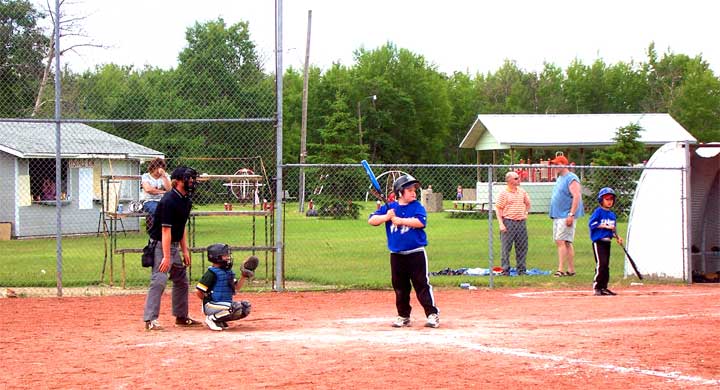 At this age level defense is the issue and it was surprising how well these fellows handled the ball both in the infield and from the outfield. At nine you can develop a pretty good pitcher who can get the ball into the strike zone which means that there is a lot of hitting. While I stood watching there was a forced out on second and a couple of nice infield plays to change the side at bat.
The thing about baseball is the laid back attitude of the fans. In this case mostly parents but they get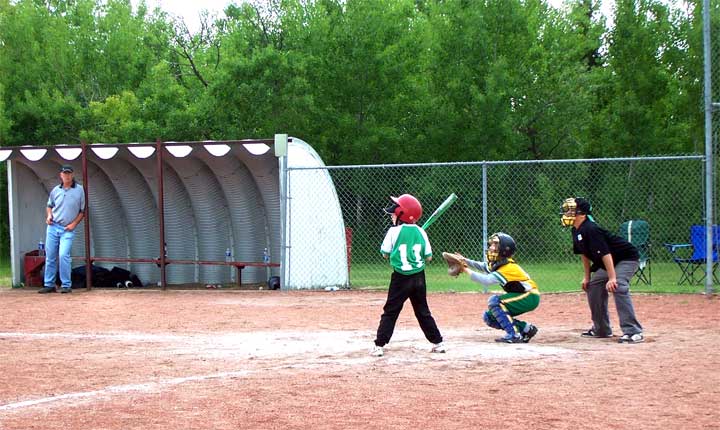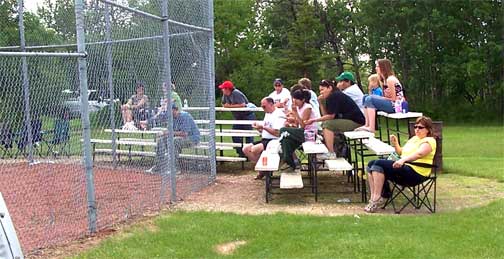 comfortable, take off their shoes and enjoy the game. One group of fans had a nice gazebo to keep out of the sun. The tempo of the game lends itself to a relaxed enjoyable atmosphere and while I was there I had a great coffee and two fabulous hot dogs. Bonus lunch.
---
Return to Ensign
This page is a story posted on Ensign, a daily web site offering a variety of material from scenic images, political commentary, information and news. This publication is the work of Faster Than Light Communications . If you would like to comment on this story or you wish to contact the editor of these sites please send us email.
Editor : Timothy W. Shire
Faster Than Light Communication
Box 1776, Tisdale, Saskatchewan, Canada, S0E 1T0
306 873 2004