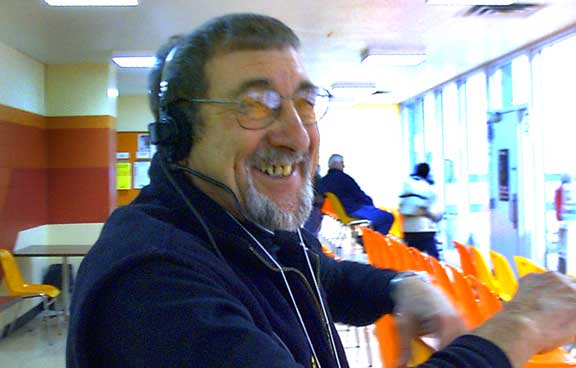 Masters Championship umpire behind the glass Saturday morning
Masters Round Robin Ends This Morning
FTLComm - Tisdale - Saturday, February 16, 2002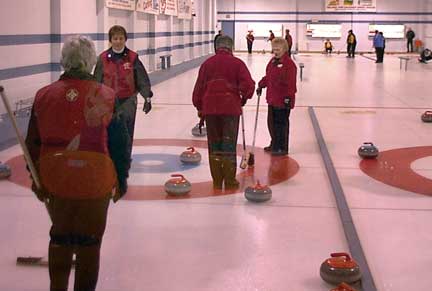 The ten o'clock draw this morning marked the end of the round robin draw in the mens and womens Saskatchewan Provincial championships. Lee Morrison's team from Saskatoon's Nutana club entered the final game this morning with a four wins and no lose standing as the leading team in the competition. Fay Jackson from Regina Tartan was in second place with a three and one record followed by clubmate Liane McLean with a three and two record.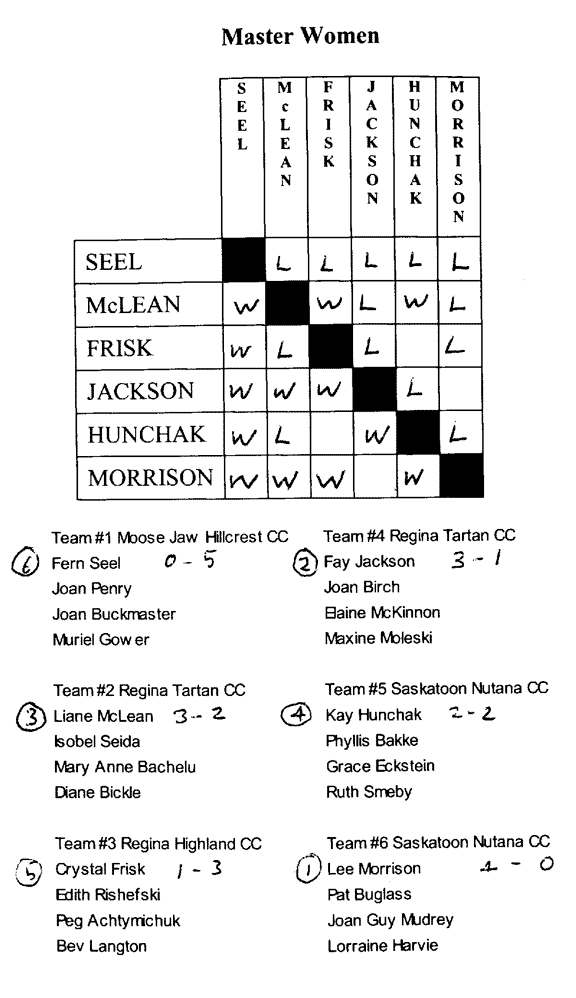 I was interested in the continued involvement of technology in curling equipment. I noticed one curler on one of the men's teams using a corn broom for delivering his rocks as the weight of the corn broom and its structure provide for a very clean delivery. the was the first time I had seen a relatively common appliance developed by a competive Winnipeg curler called the "crutch" as seen below. This delivery assisting device allows the players both hands to be at the same height as the curling stone handle and thus produce a balanced delivery. I was told a device like this one could cost a curler more than $75.

When I saw this sliding aid in use I remarked that next we will see laser aiming devices. To this a knowledgable spectator pointed out that a tool like that is already in use. A special aiming device is used by the skip to signal the point of aim for a visually impaired player.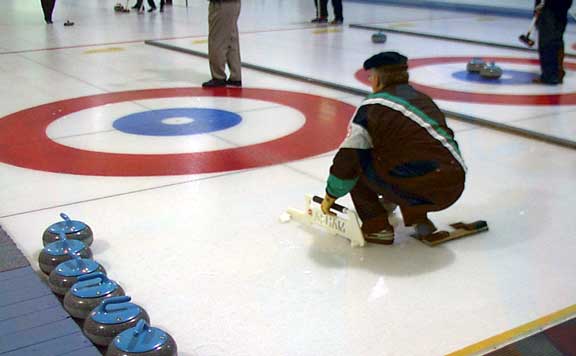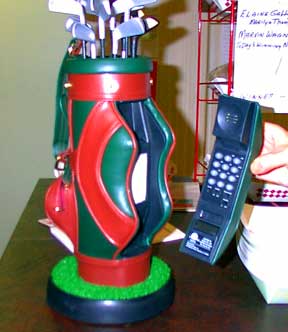 Meanwhile everyone was reporting a very successful tournament so far with an outstanding banquet on Thursday night and a great spirit of competition and good sportsman ship through out the week. Several fund raising raffles have taken place during the week and Radio Shack has donated this golf bag phone as a raffle prize.

The men's competition is substantially closer than the womens draw with most of the eight teams sharing in the wins and loses. While Benno Korte and his team from Muenster entered this morning's final game the leader with a five and one record three teams had equal four and two records up until this morning. So it looks like the men's play-offs will be a very tight and closely played set of games.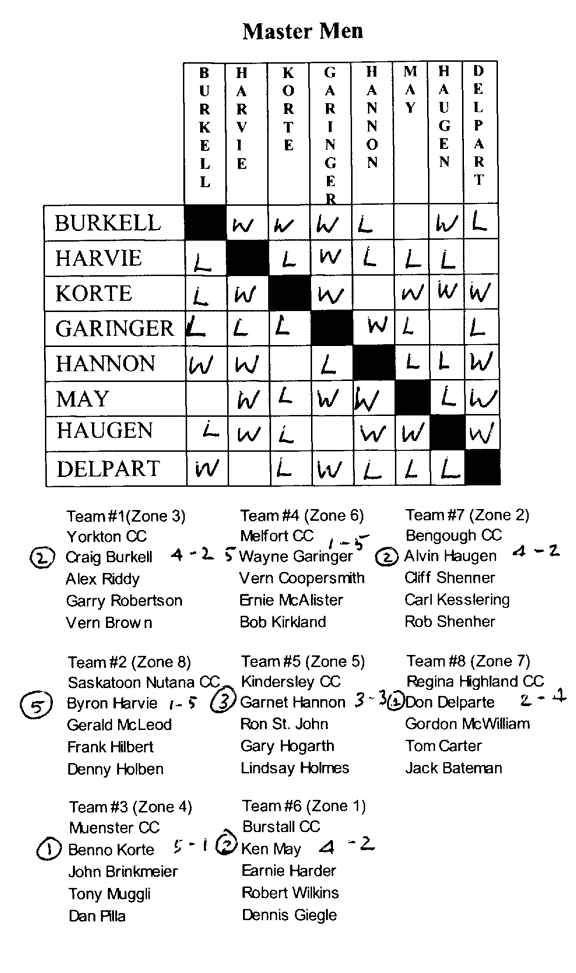 Tie breaker games go this afternoon and the semi-finals tomorrow at 9:30 with the championship finals set for 2:00 tomorrow afternoon.