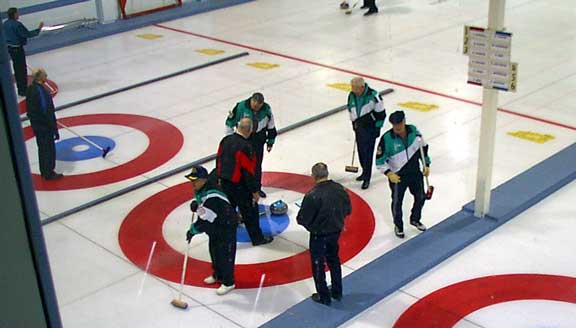 Provincial Masters Men's and Women's Championship
FTLComm - Tisdale - Wednesday, February 13, 2002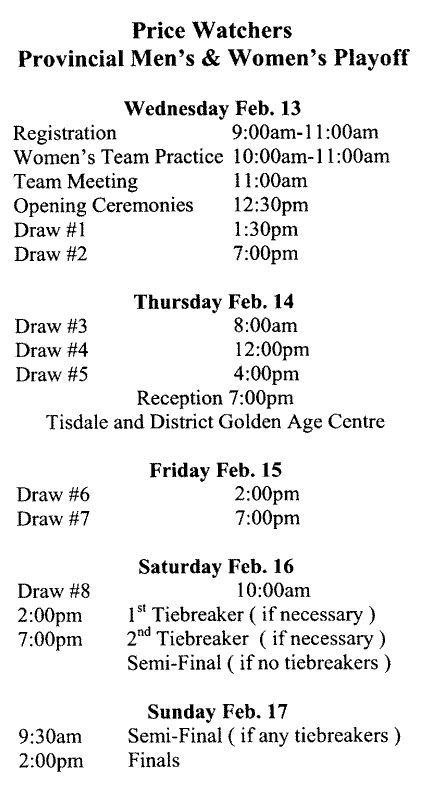 With all the pomp and circumstance that goes with a provincial championship competition this year's Masters got underway this afternoon at 12:30

For some years there have been men's Masters championships but now we have both men's and women's teams from the whole province vying for the privilege of representing the province in the national competition in Medicine Hat March 25th to 29th.

Six women's teams are here in Tisdale this week from Moose Jaw, Regina and Saskatoon.

There are eight men's teams from Yorkton, Melfort, Bengough, Regina, Saskatoon, Kindersley, Muenster and Burstall.

The main sponsor for this year's Masters championship is Price Watchers who have provided televisions for the winning members of each of the championship teams with other prizes including telephones for the runners up.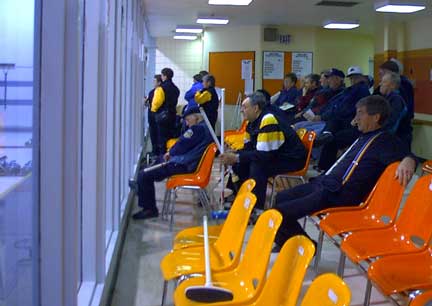 These pictures were taken prior to the first draw this afternoon as each team had time for practice. To determine the first stone a skill's competition was conducted for each team.

The impressive Tisdale curling facility is always the star in provincial competitions like this one as the ice today is in perfect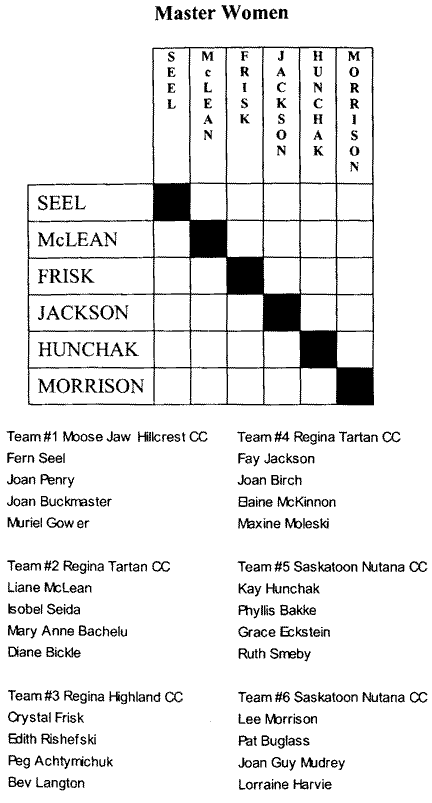 running as near true as is possible.

Even though this is the middle of the week and the middle of the day there were still a good number of spectators on hand to see the opening draw get under way.

The game of curling has come such a long way from the one sheet rinks I remember from my youth with their string of light bulbs down the centre of the ice and individually owned stones. Today's game has become a sophisticated sport with stop watches and classy deliveries.

Looking over the ice today as the competition began I was impressed with one innovation that was long over due and that is the installation of a centre line from end to end of each ice surface and the two red play zone lines that allow the sweepers to track the progress of a stone without having to look up and check the line. Surprisingly this addition to the game though intended to improve accuracy has the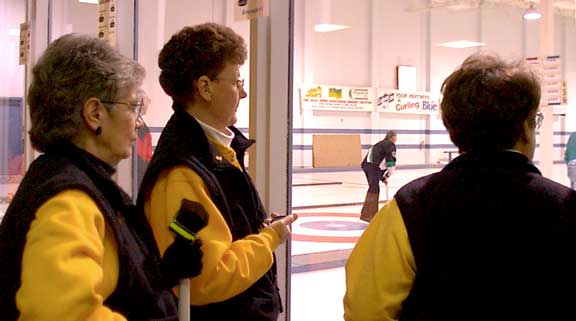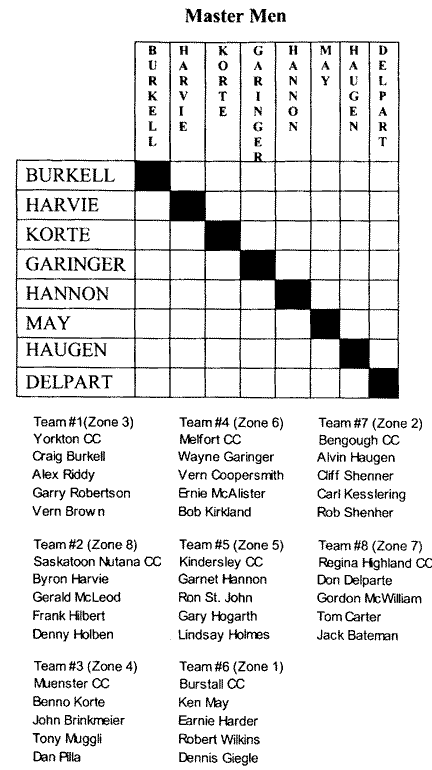 added feature of making the game a whole lot safer. Having been always a second on what ever rink I curled on sweeping is a vital part of the game and so many hard working sweepers take a tumble each year as they look up to check the line of a rock and lose their footing as the return their concentration to the moving stone.

From the schedule you will notice that the reception Thursday evening will take place at the newly completed Golden Age Centre.

Expect to see some very fine curling in the next few days as these teams battle it out to represent the province. If you are in town you will enjoy coming down to the rink and watching some of the action live.