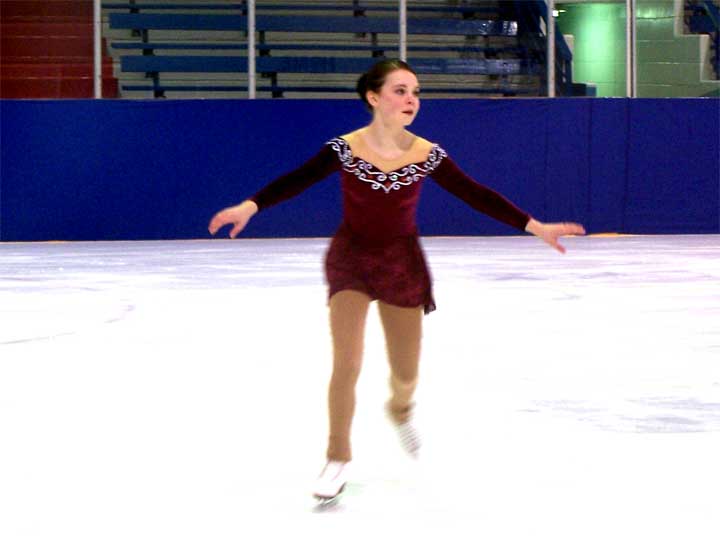 2007 Star Skate Championship
FTLComm - Tisdale - Friday, February 2, 2007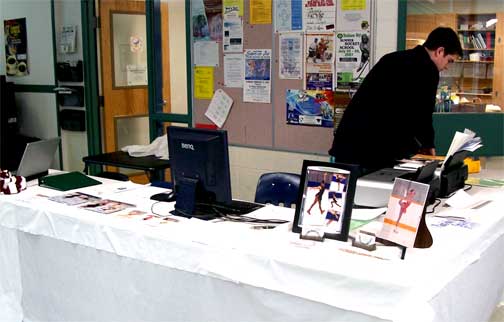 Saskatchewan figure skating championships began yesterday and continue through until Sunday as the top skaters of all ages compete here in Tisdale to earn their position in the world of Saskatchewan figure skating.
Skaters from across the province are here in town as the competition continues non-stop throughout the day.
I was surprised at the scope of the event but one glance around the lobby of the RECPlex tells you that this is a big deal.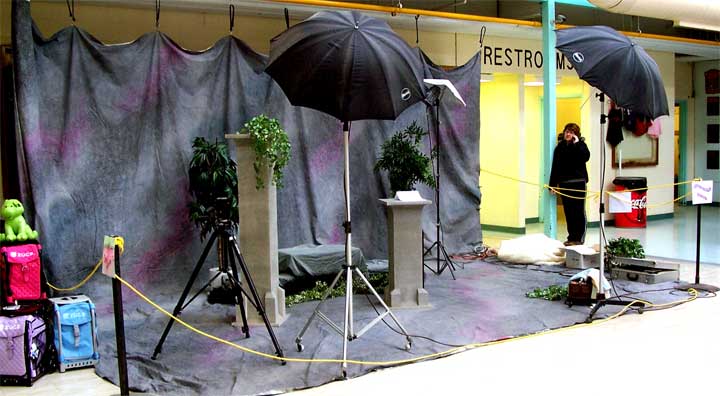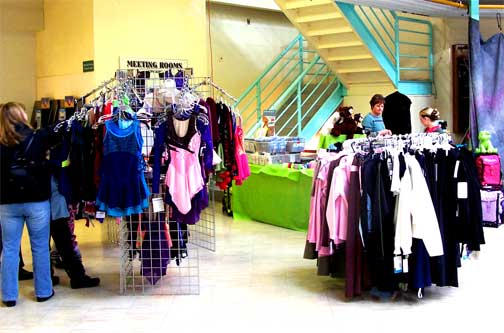 A commercial photographer is on hand with a complete studio set up to record the skater's passage through this important part of their life.
At least two stores are set up with figure skating costumes and accessories including stuffed animals and roses to toss on the ice to recognise an outstanding performance.
The numbers of competitors in each age and class distinguishes this as a major competition as skaters via for the provincial championship and from this competition some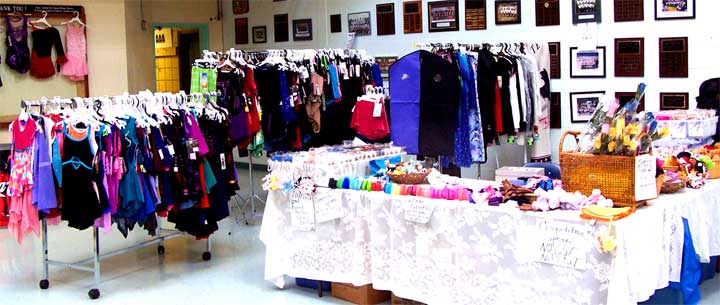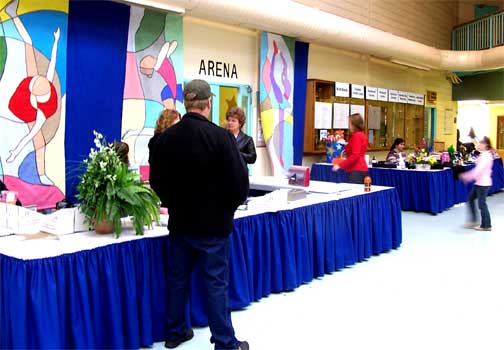 skaters will be selected for the provincial team.
There is no doubt about Saskatchewan's growing position on the Canadian figure skating scene with many skaters viaing for positions on the national team. With the 2010 winter Olympics here in Canada there is a huge incentive for government and skaters alike to get involved in a sport this is one of the most expensive athletic pursuits in the Olympics.
These pictures were taken early afternoon today and you can see the support in the stands for the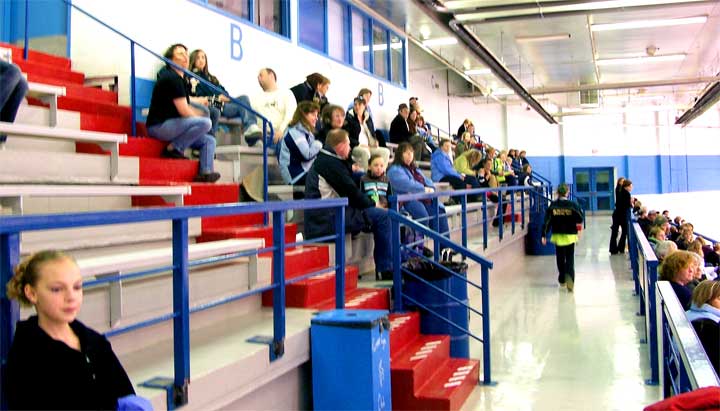 competitors and the effort the local club has gone to make the arena an outstanding venue for this competition. The boards have been covered in blue and the judges have a review stand atop the player's benches.
We will make an effort Saturday or Sunday to get some actual footage of some of the competition for you to see.
---
Return to Ensign
This page is a story posted in Ensign a daily web site offering a variety of material from scenic images, political commentary, information and news. This publication is the work of Faster Than Light Communications . If you would like to comment on this story or you wish to contact the editor of these sites please send us email.
Editor : Timothy W. Shire
Faster Than Light Communication
Box 1776, Tisdale, Saskatchewan, Canada, S0E 1T0
306 873 2004