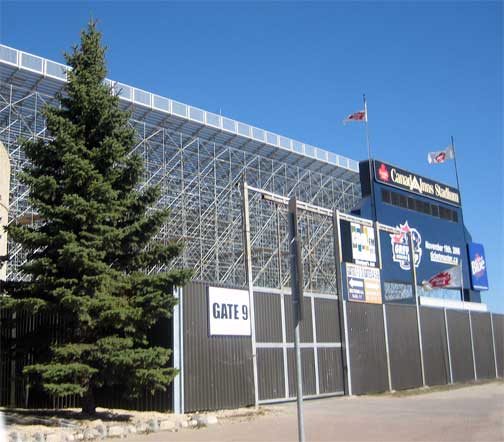 season poorly then rallied to bring hope to their fans. Even Edmonton who have always been in the play-offs still have hopes of making it again this year. The only team in real trouble has been Hamilton but their fans take their lumps and remain loyal to their team hoping for next year.
This year's Grey Cup will be a dandy as Winnipeg will put on a great show and these pictures show the incredible expansion that has been underway to expand the stadium for the big game on November 19th.
For those of you who have not got bitten by the CFL bug you really ought to take in a game. TV just does not do justice to the spectacle of Canadian professional football. The whole event is fun and their is so much going on that you can miss the big play and still have a great time. No matter who plays November 19th the place will be sold out and eveyone attending will have seen a great game.