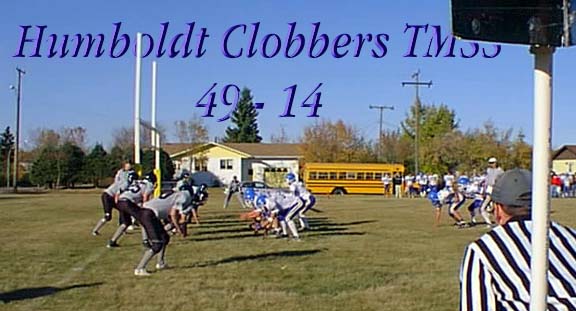 FTLComm - Tisdale - September 29, 1999


One can argue that some games are won while others are lost depending on the perspective you have and who you are cheering for. Tuesday's contest from the Tisdale perspective was a game that was lost. Turn overs from beginning to end saw good drives turn into reversals with interceptions and fumbles recovered by the effective defense from Humboldt.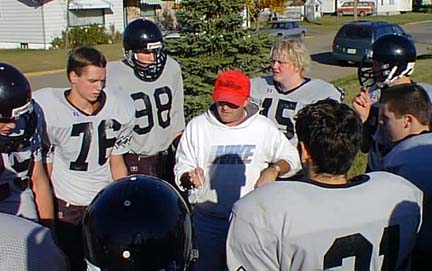 For both teams defense played a major role in the course of the game. Tisdale's well coached team was able to contain the formidable Humboldt running game and were able to wrack up a number of sacks.

Humboldt's defensive secondary had a superior day with outstanding pass coverage and more interceptions then anyone wearing gray wants to remember.

Tisdale's offense was determined but Humboldt was able to contain the spinning rushes by Blake Patterson and though Ricky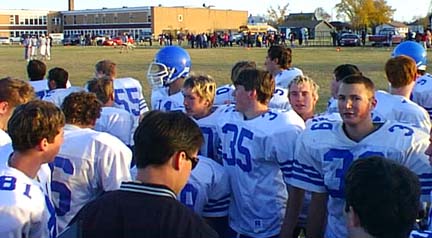 Krystal has the catching
hands of a magician and is able to hold on no matter what Humboldt's defense were up to the task of containment.

The first half saw Humboldt jump to an early two touch down lead as they capitalised on the turn overs but it was not a run away situation in the first half as both teams kept themselves pretty much in the middle of the field for most of the half.

Tisdale's running game is clearly their strength and when ever they went up the middle it was good solid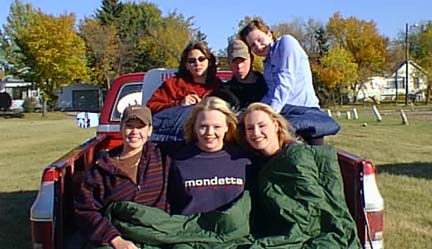 footballs Tisdale's receives
were getting to their mark and the passes were on the money but the Humboldt defensive backs were there just a bit ahead of the Tisdale guys and it was interception city.

Humboldt's offense is a balanced attack with two fast running backs that are good around the ends and some great receivers. The quarterback prefers a short passing game and made excellent use of the sides for those five and eight yard gains.

Both teams showed good use of the toes with field goals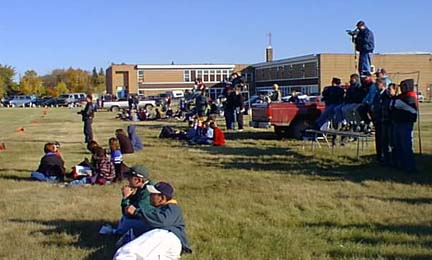 and converts seeming almost
routine.

Though Tisdale lost the game the fans on the other hand were treated to some pretty exciting football and seemed to enjoy the show. There were no less then seven photographers recording the game on video and film. The temperature was around 11C with a very light breeze, just right for football. With a shortage of stands trucks and cars were spotted around the field and the streets were lined with people in vehicles watching the game. With the sort of dedication our fans show we need a real stadium with lights.
Ensign has a load of pictures of yesterday's game and you can see highlights and images of the game on the "Second Page", it takes almost two minutes to download so be patient and click here if you want to see more of the game and some of the players.