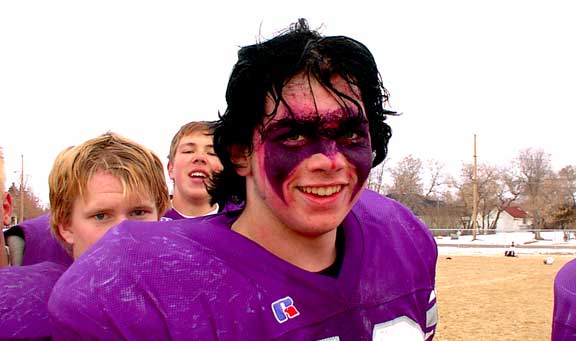 Provincial football semifinal
FTLComm - Tisdale - Sunday, November 3, 2002


Football it the top of the scale for cost and complexity in Saskatchewan high school sports and both teams knew before the game had even begun that their season was well beyond the bonus stage having triumphed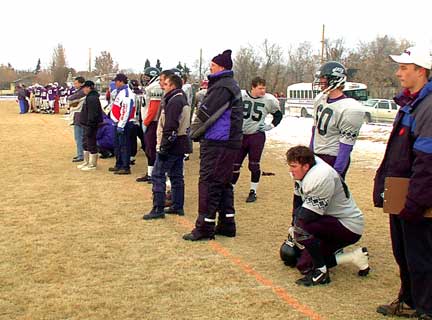 in their local league and this game was a super extra.

The fans that lined the field Saturday afternoon were their to cheer and encourage their teams and it was surprising the size of the large contingent of fans who had come all the way, almost three hours travel time to be on hand for the game that began at two on this cold and dull afternoon.

The field conditions themselves were excellent, good traction and a hard but dry playing surface.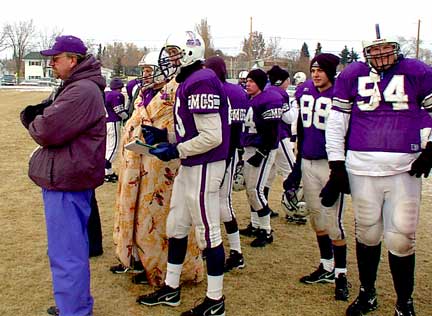 Coach Bob Simpson of the Melville Cobra's is not showing any emotion as this game is in its last minute with his guys holding an insurmountable lead.

Both teams seemed evenly matched, size and capability but football is a game where small, seemingly insignificant factors can roller coaster out of sight and though Tisdale had managed one converted touch down Melville played consistent and stuck to its running game allowing them to move the ball and maintain possession.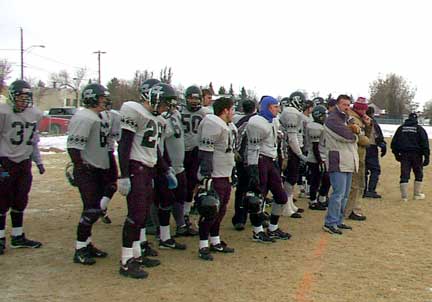 The home team were pretty quiet when I took these images of them and their fans were completely muted as it was clear that they had no hope so late in the game of getting close to huge lead the Cobra's had built up.

Even in their last series with possession things just didn't go right for the Tornadoes as a perfectly executed pass play was right on the money and the ball dropped from the cold receivers hands.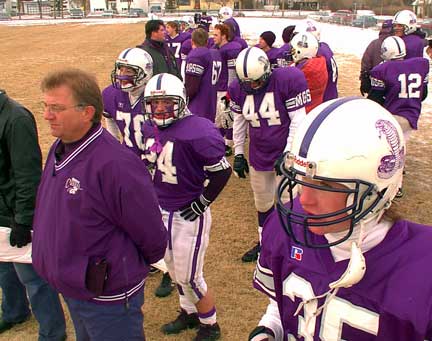 Melville and Tisdale are remarkably similar communities with both agricultural and heavy industry making up the way of making a living. Both communities will soon be announcing the development of new ethanol production plants similar to the one already getting underway midway between Regina and Moose Jaw at Bell Plain.

Besides CN being a large local nonagricultural employer Melville has the Babbcock factory that produces the plumbing for boilers in electrical projects all over North America.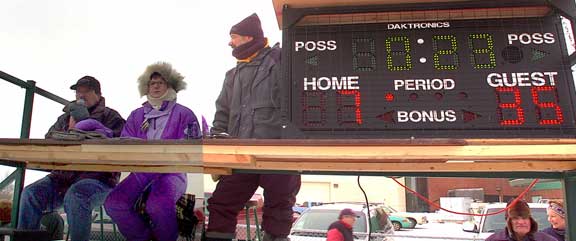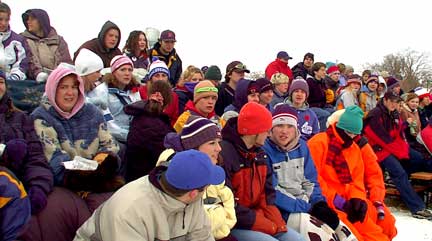 The time keepers and score keepers are seen above in the last seconds of the game as Professor Zorn announces the play.

This is one shot of the large group of Melville supporters.

Below we are looking over the huge Tisdale crowd on hand for the afternoon game.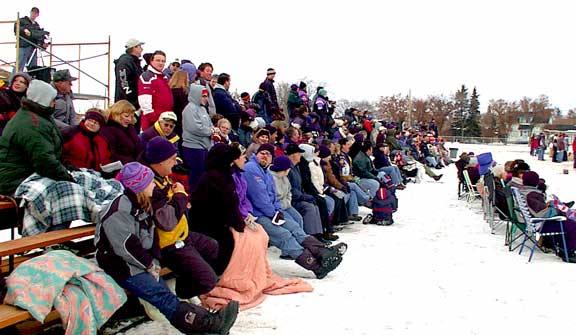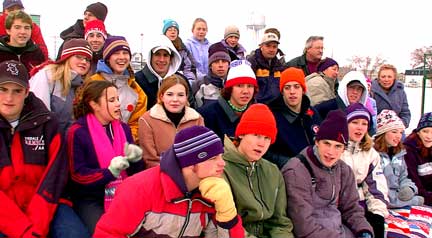 These fans were in good spirits as the game ended and below the Melville fans were jumping with pride as the Melville Cobras wrapped things up with a score of thirty-five to seven. They will be all set for next Saturday when their team plays in the provincial championship.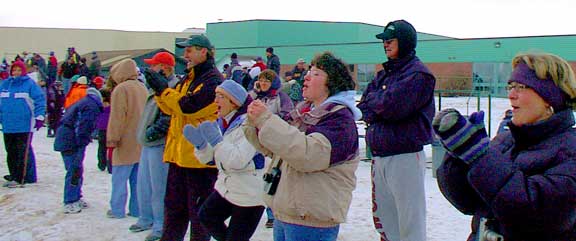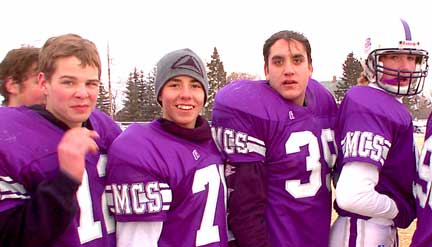 The Cobras will take back home to Melville Comprehensive the bragging rights to have been on the field in Tisdale where they won using the same tried and true system that got them to the semifinal in the first place.

But Saturday afternoon these were a team of happy guys as they lined up to shake hands with their Tisdale opponents.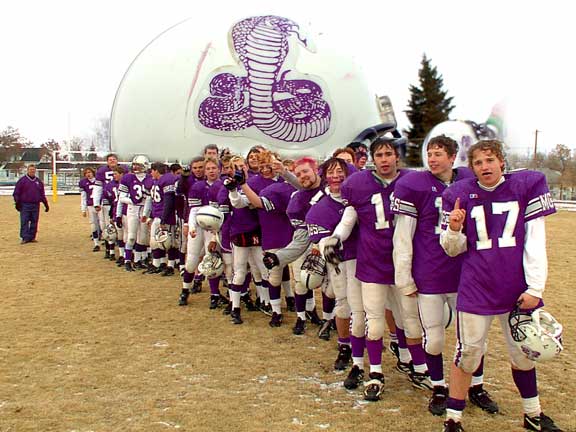 ---
Return to Ensign - Return to Saskatchewan News
This page is a story posted on Ensign and/or Saskatchewan News, both of which are daily web sites offering a variety of material from scenic images, political commentary, information and news. These publications are the work of Faster Than Light Communications . If you would like to comment on this story or you wish to contact the editor of these sites please send us email.
Editor : Timothy W. Shire
Faster Than Light Communication
Box 1776, Tisdale, Saskatchewan, Canada, S0E 1T0
306 873 2004