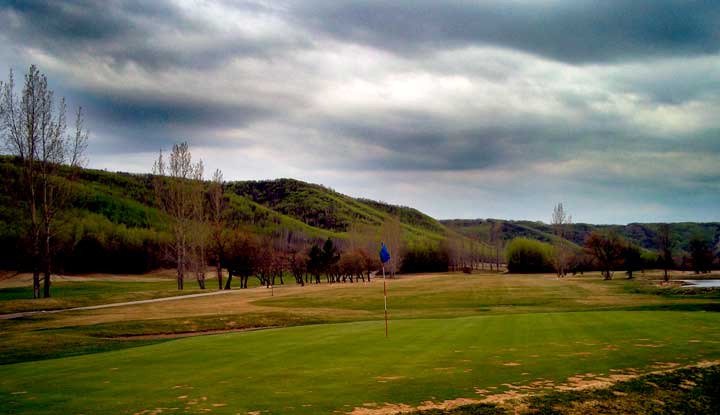 pictures by R. W. Shire
Owchapiwais
FTLComm - Maryvale- Wednesday, May 14, 2003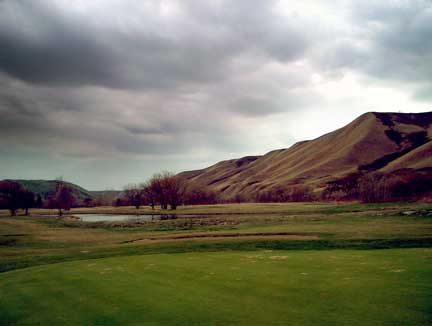 Everyone knows that Saskatchewan is flat, real flat but one great gash across the Southern portion of the province is the Qu'Appelle Valley. Running from Lumsden to the Manitoba border this ancient valley is where a lot of the people who still live in the province spend much of their summer with a chain of lakes and parks it is both year round home and cottage country for people who consider it their paradise.

Half an hour south of Melville is Crooked Lake and what once was the village of Maryvale at its East end. Along the lake is the Sakima reservation then just east of the lake is the Ochapiwais reservation which has two outstanding recreational facilities In the winter it maintains a well used downhill ski hill and during the spring summer and fall the golf course.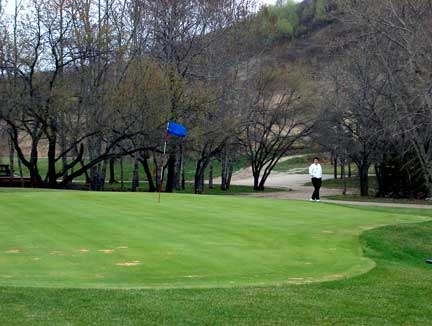 With is grass greens and challenging fairways many of which are tucked into the waddies cut into the valley wall.

On Monday, the senior Shires were out getting their summer place ready for the season and had things up and going by lunch time so it was off to the golf course for an early round.

As you can see in these pictures the course looks pretty good and of course it has that remarkable setting of the valley that has its very own weather system.

The course is well maintained and if you decide to go for a round of golf there is a good chance you will meet regulars like the Shires who make at least one round every summer day.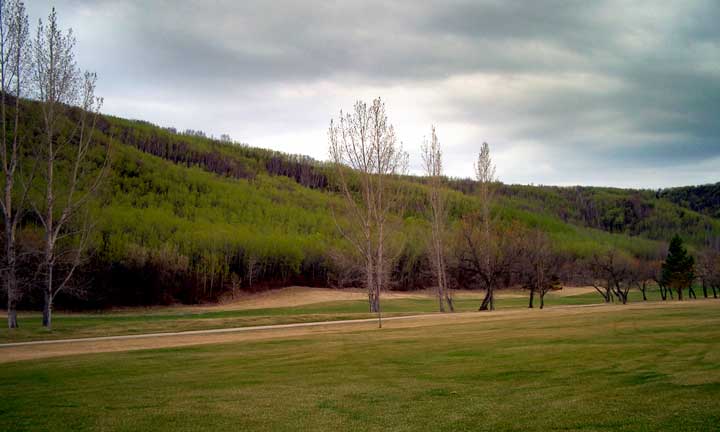 ---
Return to Ensign - Return to Saskatchewan News
This page is a story posted on Ensign and/or Saskatchewan News, both of which are daily web sites offering a variety of material from scenic images, political commentary, information and news. These publications are the work of Faster Than Light Communications . If you would like to comment on this story or you wish to contact the editor of these sites please send us email.
Editor : Timothy W. Shire
Faster Than Light Communication
Box 1776, Tisdale, Saskatchewan, Canada, S0E 1T0
306 873 2004