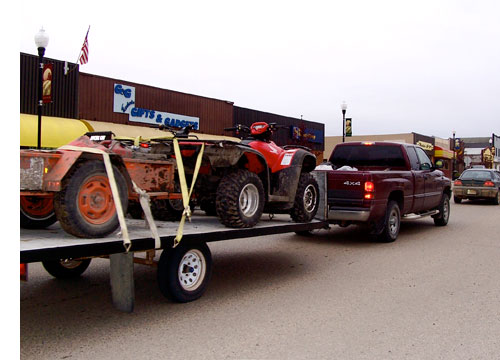 to hide themselves in really difficult terrain. Though I do not have accurate figures talking to hunters tells me that only some hunters find a nice bull moose and a lot of hunters just catch a nasty cold or dash around the woods on their ATVs splashing through mud.
Status First Nations people do not require hunting permits to shoot a moose to put in their freezer and places like Red Earth and Cumberland House are grateful to the moose who put meat on their tables for most of each winter.
Most of the hunters I saw this afternoon were from Saskatchewan but there was on truck from Alberta and yesterday I saw a couple of outfits from the United States.