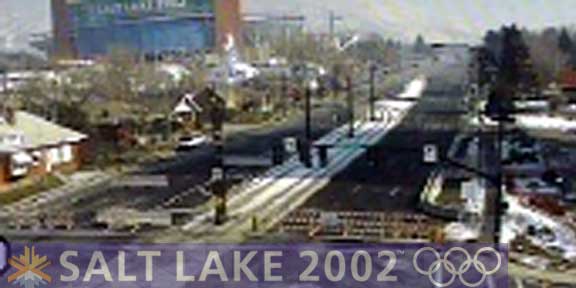 Your Windows On The Olympics
FTLComm - Salt Lake City, Utah - Tuesday, February 5, 2002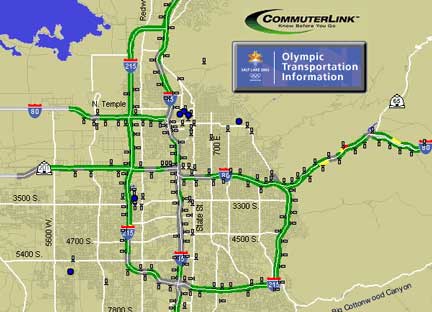 The Internet has changed things and the Winter Olympics that begins Friday is a really good case in point.

The blurry image above was captured from a street camera, one of those shown on the map at right. In the picture which is a block away from the scene of the openning ceramonies venue you can see the streets blocked off and that there is not much snow in this desert city.

However when you follow the camera trail out InterState 80 to the East you immediately encounter snow cover along the freeway.

These cameras are on twenty-four hours a day and with them you can actually see what it is like in this city that will be the focus of the world's sports attention for the next two weeks.

Though you can click on the map and go to the web site for Utah's transportation system here is the actual URL so you can book mark it:

http://olympics.utahcommuterlink.com/

This link comes to you from Kevin McIntyre who has been scouting out the Olympics on the Internet for you.