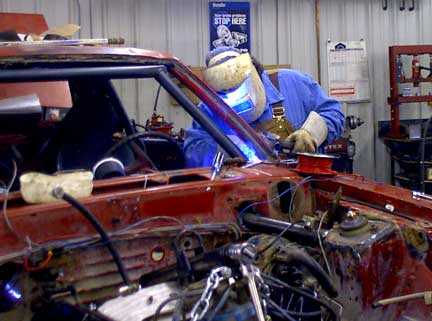 New tires and modified wheels in place, motor and transmission connected, fuel tank installed, its down to the final items as this car is expected to roll out of the shop this evening. This afternoon Vern is wiring up the electricals as the doors are welded shut.

Stock cars have to be built, the actual shell that appears to be the car is really only that, what you see the real works of a stock car are its crash cage and running gear which have to be meticously constructed for safety and durability.

Wearing its Yellow paint this car will join the others on Motor Madness weekend.