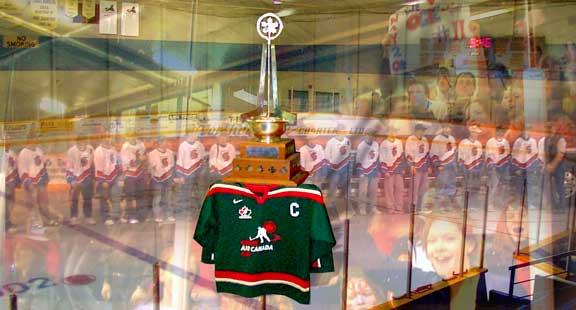 Trojan camp gets season underway
FTLComm - Tisdale - Saturday, September 7, 2002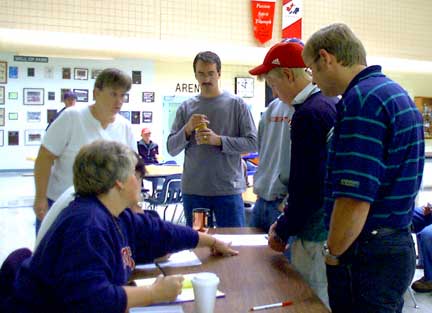 The sound of the cheering and exubalation as last season ended seems to be still reverberating through the RECPlex as the 2002 - 2003 season gets under way.

Players from all across Saskatchewan have been invited to come and try out for the very best midget hockey team in Canada.

At ten this morning this was the scene in the RECPLex as fathers and mothers, brought their sons to Tisdale to sign in for the big day.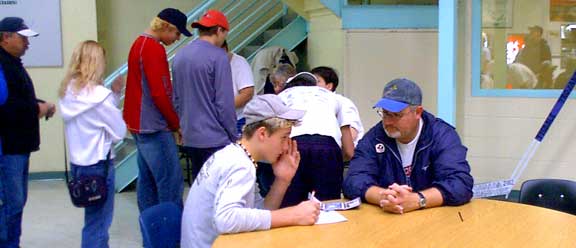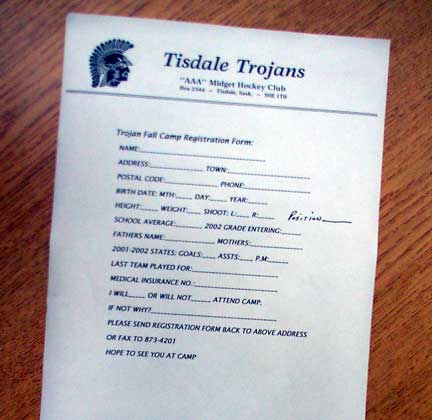 Becoming a Trojan has always been an important goal for a midget hockey player, since the team has repeatedly made it to the top of the "AAA" midget league here in Saskatchewan, but last year the team went all the way and the winning combination is still in place that can make it happen again this year.

The trick is to get the team to peak at the right part of the season and hold up its momentium until the final siren at the end of the Air Canada Cup.

The family below came from Abey mid way between Swift Current and Kindersley. Last season this player was in goal for a team in Kindersley and now he has set his sites on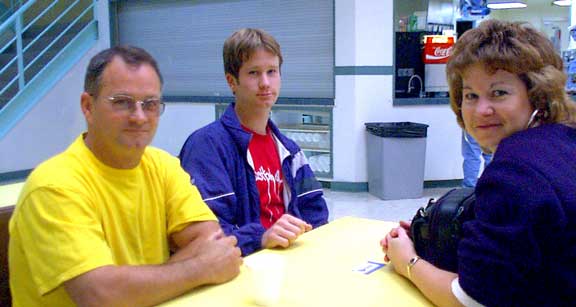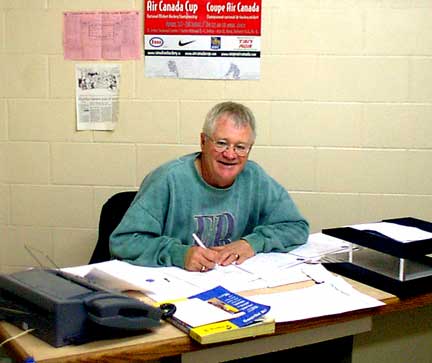 making the Tisdale Trojans.

The camp began at 12:00 today as a tournament began from which the coaches and scouts select the two teams of players available then tomorrow afternoon (2:00) an inter-squad game and from that game the final selection takes place.

To get this all to happen and I have already talked to him about his reservations for the Air Canada Cup in Ontario, is manager Gary McPeak. Coach Darrell Mann and Assistant Coach Randy Kerr know how to take the five veterans from last year's championship team and add to that small core another team of winners.