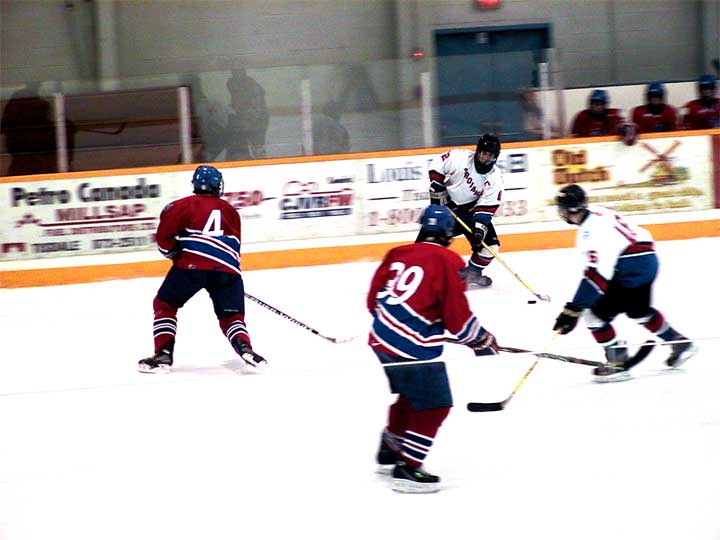 Trojans win last home game
of regular season 3 - 2
FTLComm - Tisdale - Monday,February 21, 2005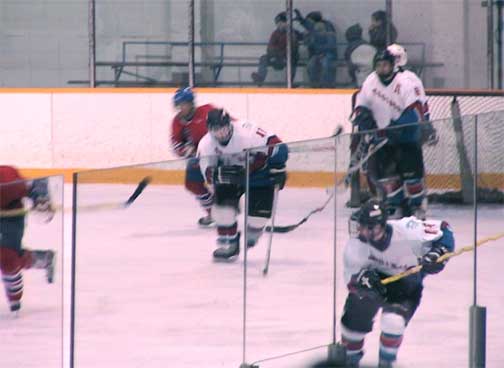 Tisdale's "AAA" Trojans are in sixth place in their twelve team league with only three games left in the regular season.

Still plagued with several injured players the team has been holding its own in the last few weeks winning five of the last ten games played. Sunday afternoon they were up against the seventh place team, the Regina Pat Canadians and had the full support of a good sized home crowd on hand for the last regular season game.

The first period ended in a scoreless tie with the Trojans outshooting the Pats 13 to 9.

In the second period Preston
Shupe scored the game's first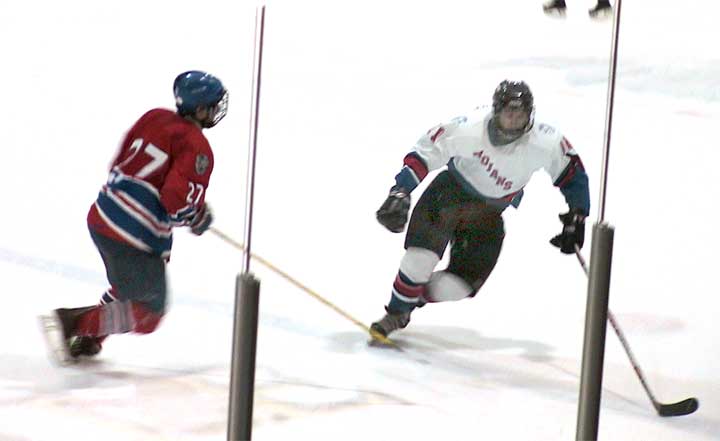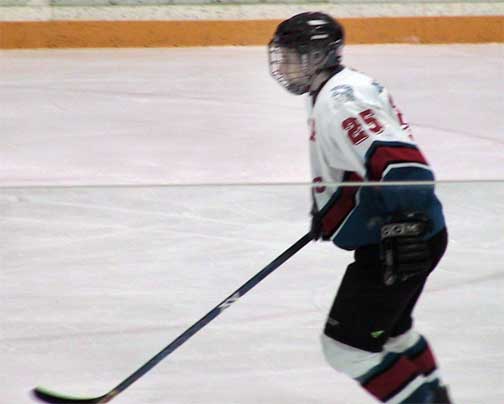 goal on a pass from Drew Munech only a minute into the period. Then at the fourteen minute mark Evan Smith with an assist from Cory Buffin made it a two nothing hockey game. A minute later Jared Briton from Todd Strueby made the score two one as the Pats got their first goal.

With my camera down Drew Munech caught a defenseman off guard at the Trojan blue line and Brennan Strang in the penalty box. Munech kicking the jets and whistled down the rink. Aric Renchko moved out to meet the charging player but it was quick and painful as a little move to the right and flip saw the score go to three to one.

With less than a minute left in the game and the Trojans short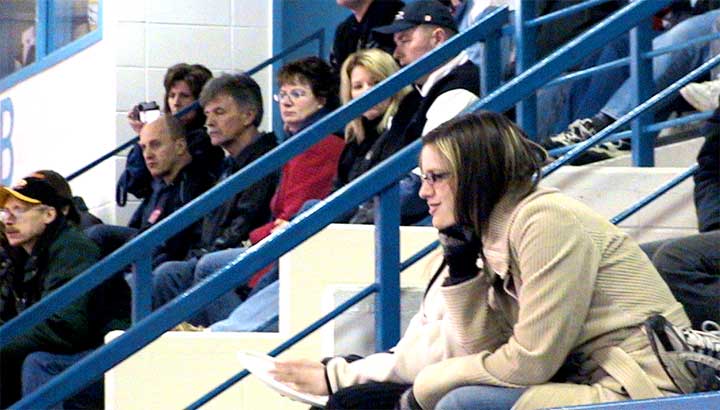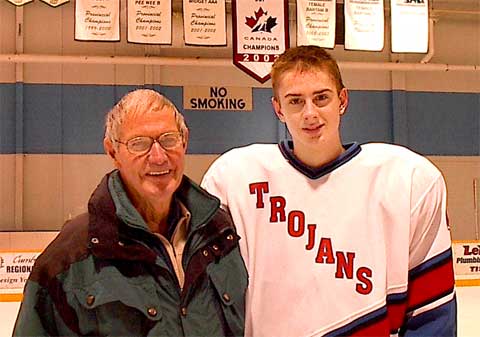 handed Regina pulled their goalie and with six skaters to four got the last goal of the game by David Ritz to end the game with a score of three to two.

Evan Smith (right) was named Trojan player of the game.

On Thursday night, February 24 the Trojans will face the league leading Saskatoon Contacts in their home riink then on Saturday they play the Hounds in Wilcox and on Sunday the Notre Dame Argos.

By then several of the injured players should be back on the ice to meet the challenge of the playoffs.
Return to Ensign - Return to Saskatchewan News
This page is a story posted on Ensign and/or Saskatchewan News, both of which are daily web sites offering a variety of material from scenic images, political commentary, information and news. These publications are the work of Faster Than Light Communications . If you would like to comment on this story or you wish to contact the editor of these sites please send us e-mail.
Editor : Timothy W. Shire
Faster Than Light Communication
Box 1776, Tisdale, Saskatchewan, Canada, S0E 1T0
306 873 2004