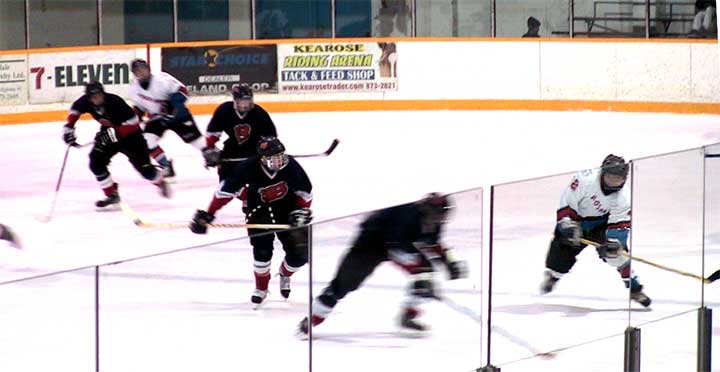 Trojans take Blazers 3 - 2
FTLComm - Tisdale - November 24, 2004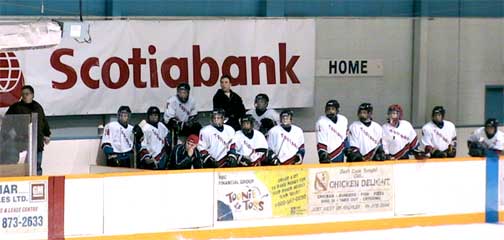 Tuesday night it was a near full house at the RECPlex arena as Scotiabank was the game sponsor as the Trojans with only two loses this season faced the number two team in the leaque, the Saskatoon Blazers with Saskatoon Contacts in first place.

Less than two minutes into the game Saskatoon's Brett Medve put in the first goal and four minutes later Trojan Captain Matt Hill tied the game up with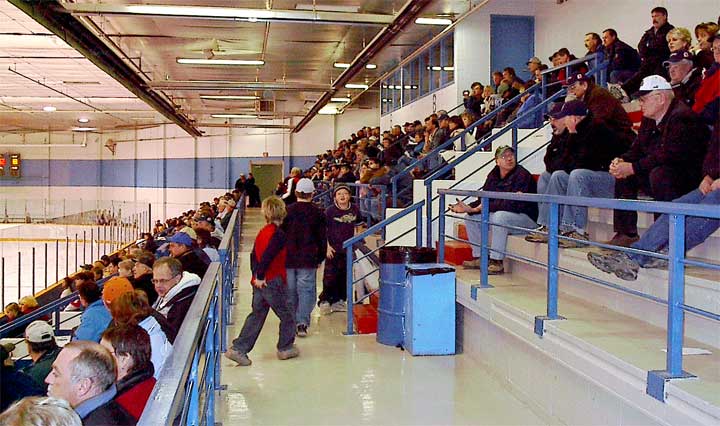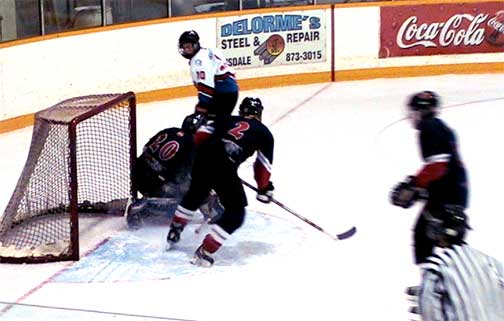 assists from Leffler and Gordon.

Just before the two minute mark in the second period Brenden Turner moved the Trojans into lead in the game for less than a minute when Dowd of Saskatoon evened things up.

It was fast hockey as the Blazers are a hard skating team and play a very similar style of play to the Trojans and the first half of the third period it was a tied game. Then at 12:04 Cam Oliphant scored the winning goal for Tisdale assisted by Shupe and Smith.

Tommy Brown was selected by the Trojan coaches as the player of the game as he put everything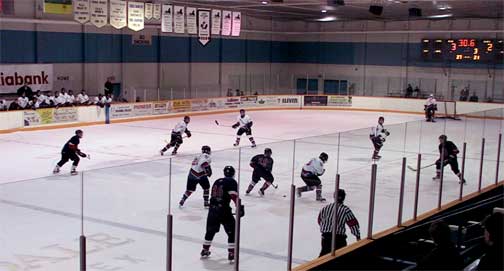 he had into the third period as the Blazers didn't give up for a second and defense was the deciding factor in freeing up the forwards to get that winning goal.

The Trojans play at Beardy's Thursday night then have Swift Current for games on Saturday and Sunday. Swift Current has been playing good hockey this season so it will be well worth your while to come out to the games this weekend. The Tisdale Hotel will have some prizes as they sponsor the Saturday game and SaskTel is sponsoring the Sunday show.
---
Return to Ensign - Return to Saskatchewan News
This page is a story posted on Ensign and/or Saskatchewan News, both of which are daily web sites offering a variety of material from scenic images, political commentary, information and news. These publications are the work of Faster Than Light Communications . If you would like to comment on this story or you wish to contact the editor of these sites please send us e-mail.
Editor : Timothy W. Shire
Faster Than Light Communication
Box 1776, Tisdale, Saskatchewan, Canada, S0E 1T0
306 873 2004