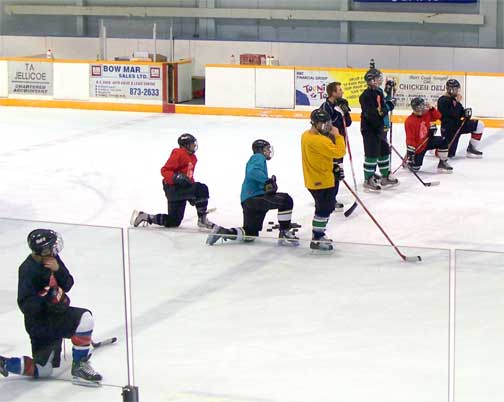 Six foot two inch, 185 pound Meadow Lake native, Jordan Oysterick has joined the Tisdale Trojan "AAA" Midget team this week. He played last season with the Battleford Stars scoring eleven goals and getting eight assists.
After ten games this season the Trojans are seventh in the ten team league suffering a high scoring defeat last night (6 - 5) to the Prince Albert Mintos. Though the team has managed only to win two games, they have suffered three ties.
They have dropped two players from the original roster and may still add some more players to the team. They are going into each game right now with only one goalie as Jesse McDonald is recovering from a head injury on October 15th.