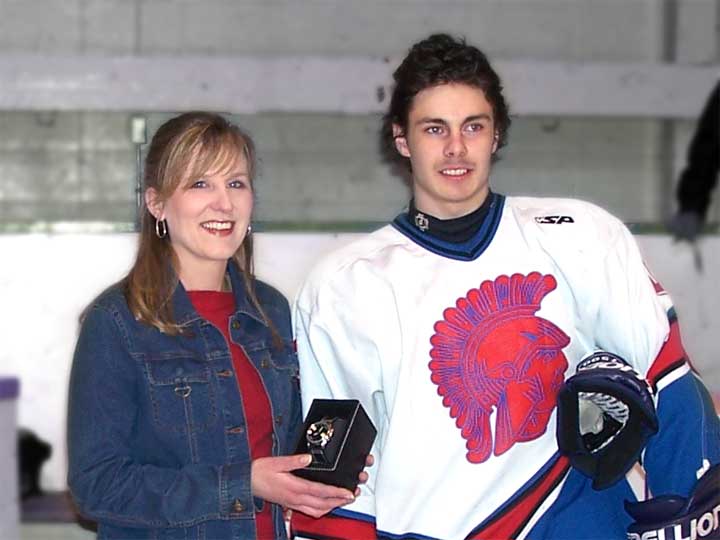 Trojans play-off time
FTLComm - Tisdale - Thursday, March 6, 2008
Wednesday night (last night) the Trojans played their third game of the play-off season and before the game began Regan Nabseth, a second year Trojan from LeRoy was presented with a watch recognising his contribution to the team as February player of the month.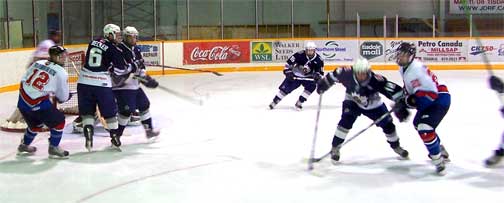 There was a loud and appreciative hockey crowd on hand for the contest as the Moose Jaw Warriors having lost the first two games in the series were facing extinction and brought a high level of energy and aggression to the game which, if they did not win would have been their last game of the season.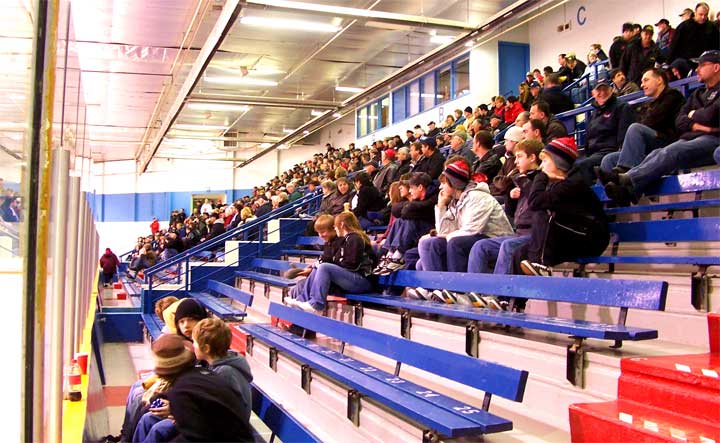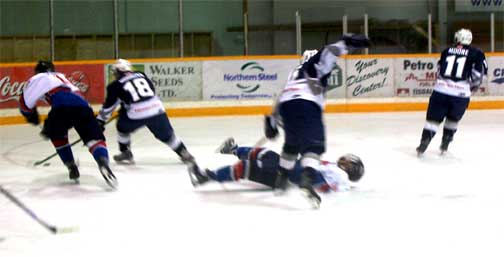 Though the Warriors set the Trojans back on their heels with an early goal in the first period it was not a one sided event. The Trojans had beaten the Warriors 6 - 3 in the first game and 4 - 3 in the second and had expected to wrap up the series at home last night.
This trip was rewarded with a penalty and the Warriors got their deserved share of time in the penalty box with one player being ejected from the game for a check from behind in the first period.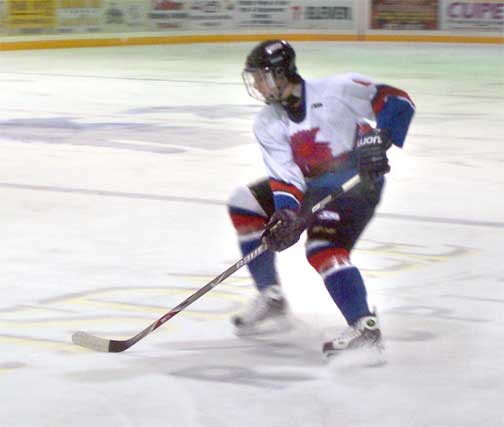 At the end of the first period the Warriors lead one to nothing and went on to hold onto their lead winning the game three to one.
The Regina Pat Canadians were in a similar position having beaten the PA Mintos in the first two games of their series but PA got their act together and defeated the Pats last night.
If the Trojans do not win on Friday night in Moose Jaw the next game is back here at 7:00 on Sunday night.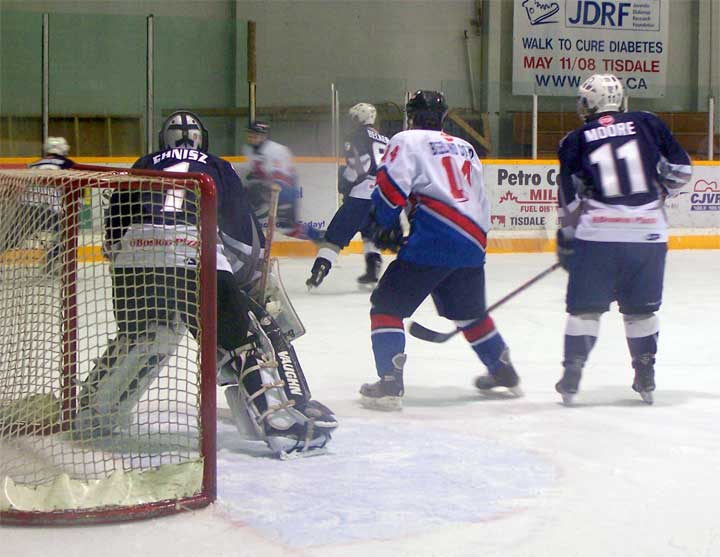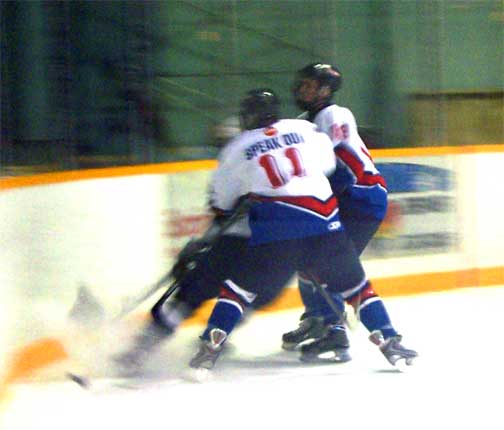 If the Trojans are successful in getting by the Warriors either Friday or Sunday night they will go on to the next round and it is expected they will be playing against the Saskatoon Blazers who are leading in their series and should easily triumph over the Beardy's Blackhawks.
The other play off series is between the league leading Notre Dame Hounds and they are out in front of the Saskatoon Contacts.
It is likely that the next round will see the Trojans against the Blazers and the Hounds against the Pat Canadians with the winners of each series coming together in the league's final series.
---
Return to Ensign
This page is a story posted on Ensign, a daily web site offering a variety of material from scenic images, political commentary, information and news. This publication is the work of Faster Than Light Communications . If you would like to comment on this story or you wish to contact the editor of these sites please send us email.
Editor : Timothy W. Shire
Faster Than Light Communication
Box 1776, Tisdale, Saskatchewan, Canada, S0E 1T0
306 873 2004