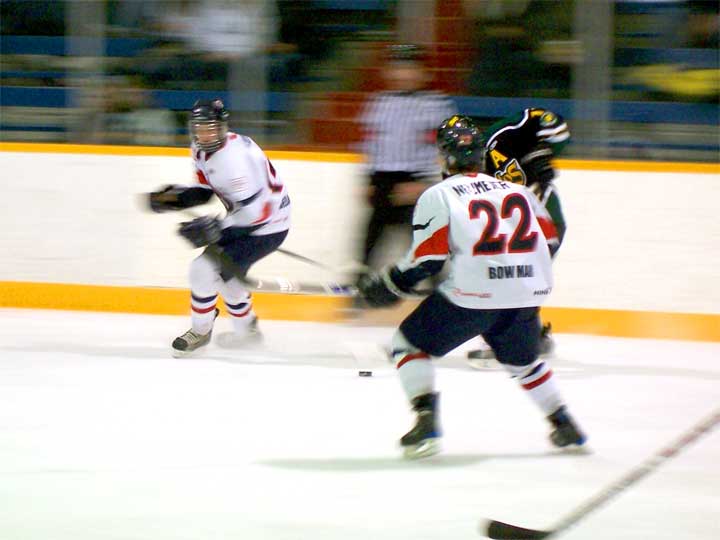 Trojan take Prince Albert Mintos three straight
FTLComm - Tisdale - Monday, March 9, 2009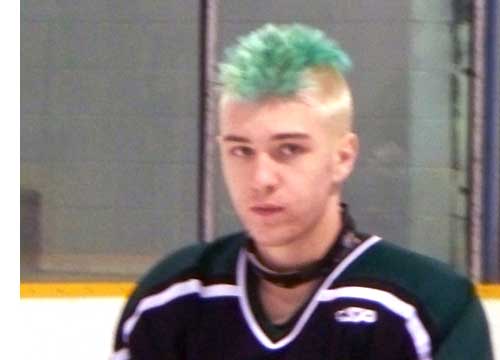 The Trojans launched the first game of the first round of play offs with Prince Albert on last Tuesday night and the game went to double overtime before the Trojans achieve a 3 - 2 victory. Then on Thursday night it was 3 - 1 in Prince Albert as the Trojans moved closer to winning the best of three series.
Saturday night the RECPlex was pretty well full as the fans came out to see the Trojans smack a shot into the Prince Albert net from the blue line on former Trojan Jesse McDonald in the first period.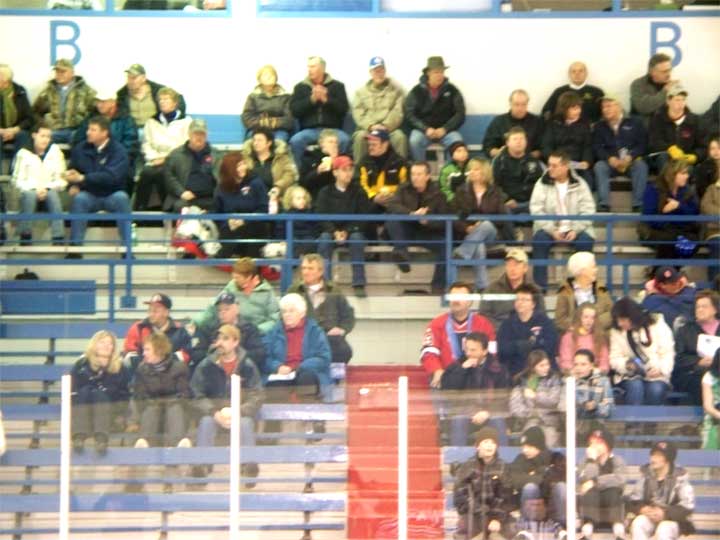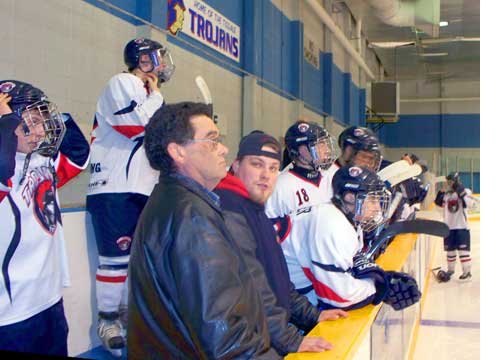 Head coach Barry Archibald (left) kept the team on a tight leach not letting the discipline get out of hand and the Trojans put the skates to the ice and the puck in the Prince Albert net for three unanswered goals to win the series.
The other play off games are still on going and we will not know until tomorrow night as to who the Trojans will play next.
Saturday night's game was really special as both teams are hard skating puck control teams making it exciting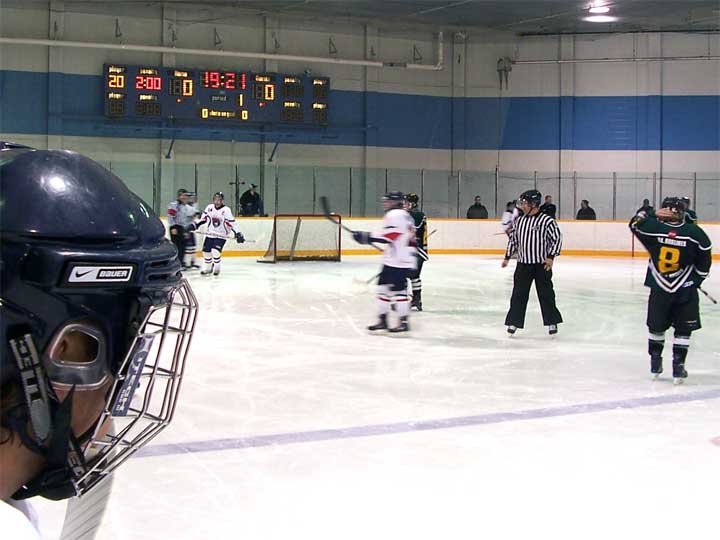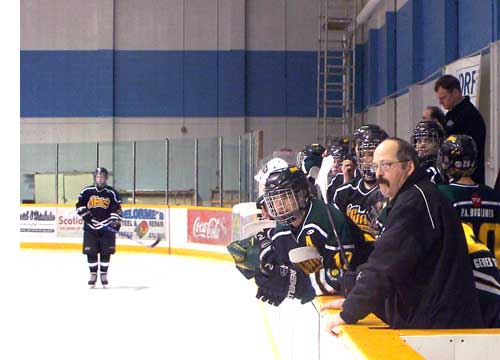 hockey to watch.
The standard use now of two referees and one linesman has definitely added to the speed of the game. The officials can call a game keeping the sort of play that slows things down and the breaking action is great for the fans and players alike.
We will keep you posted as to the second round of the play offs and the schedule for those games will be posted on the Trojan web site as soon as it is available.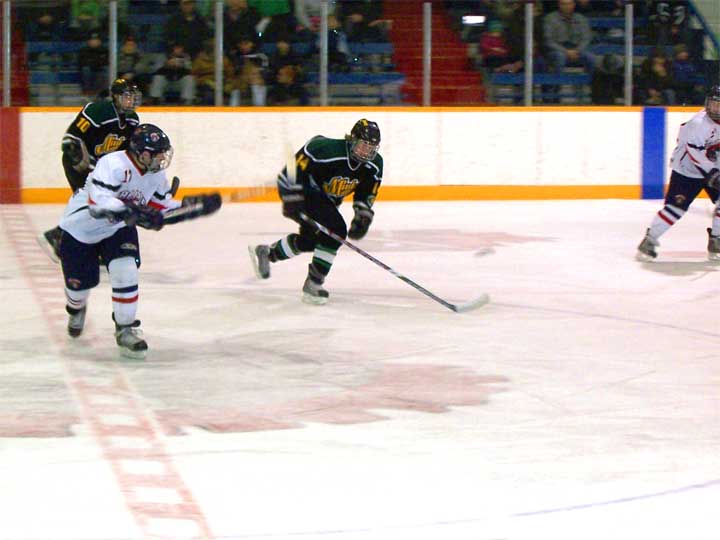 ---
Return to Ensign
This page is a story posted on Ensign, a daily web site offering a variety of material from scenic images, political commentary, information and news. This publication is the work of Faster Than Light Communications . If you would like to comment on this story or you wish to contact the editor of these sites please send us email.
Editor : Timothy W. Shire
Faster Than Light Communication
Box 1776, Tisdale, Saskatchewan, Canada, S0E 1T0
306 873 2004