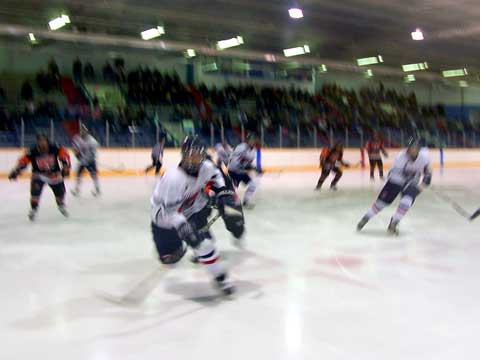 The Trojans were back on the ice with a home game Tuesday night with Saskatoon Contacts winning 4 - 2. But before the game got under way Mitch Neumeier was named December player of the month. Mitch has scored six goals in the regular season and completed nine assists with 15 points.
The Trojans did not have the Christmas holidays off because it is their tradition to head off to Calgary each year in the Mac tournament. In round robin play they were three wins and one loss. In the quarter final game they loss 6 to 3 to the Vancouver Giants. The Vancouver team lost out in the final game to the Calgary Buffaloes in double overtime. But Mitch Neumeier had an exceptional tournament being awarded the Leading Scorer of the tournament and being selected as forward on the tournament's second all star team. Also singled out for his individual play in the tournament was Captain Joey Leach who was picked as a defenceman on the first all star team. Goalie Mitchell Kilgore was recognised as a scholarship recipient.
It will be a while before the Trojans are back here on home ice with a series of away games starting Thursday night in Prince Albert against the Mintos and their next home game is on Tuesday January 27 when they play host to the Notre Dame Argos.