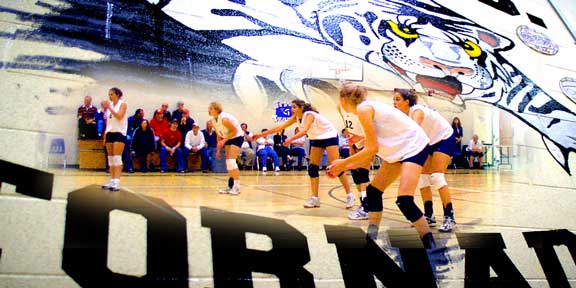 TMSS Classic Senior volleyball tournament
FTLComm - Tisdale - Saturday, September 7, 2002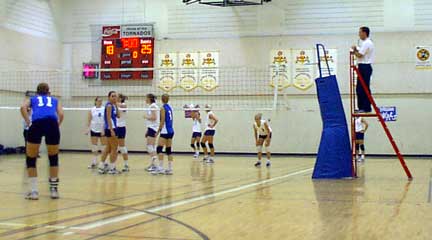 Tisdale Middle Secondary School's Classic Senior Volleyball tournament is a ten team one day event that began at 8:30 this morning with the final game going at 7:15 this evening.

Tisdale's Tornado Senior volleyball team have established themselves as one of the provinces best and year after year have marched off to the provincial finals and teams from all over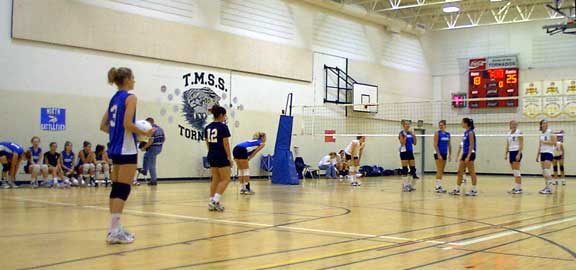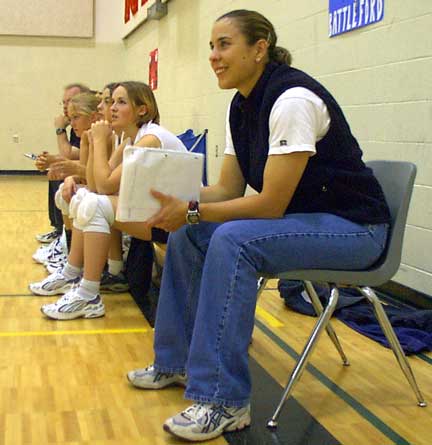 the province were eager to participate in this tournament so early in the season.

The Tornados are seen here on court with Raymore's Rebels but in the tournament is a team from Prince Albert's St. Mary's high school, North Battleford Comprehensive's Vikings, the Spartans from Meadow Lake, Melfort Comets, Martensville Royals, the Cougars from Choiceland, Foam Lake Panthers and from the far North of Northern Lights School Division the Lakers from La Loche.

By using the RECPlex auditorium which had a new light colour floor installed last summer and TMSS' own gym two games can take place at a time with lots of room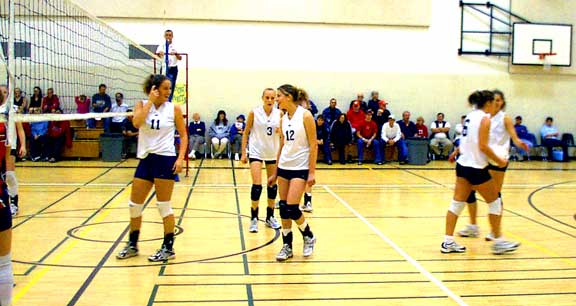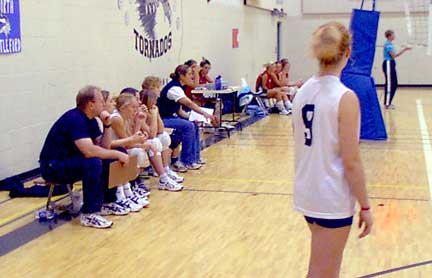 for spectators.

Here is Tornado coach Scott Brinklow as his team faces the very mobile Raymore Rebels and is rewarded as his team shows their loyal fans their dramatic ball handling ability. Tisdale, as in other years has a tall team and with their control of play were able to demonstrate some excellent scoring opportunities early in the game.

To become a truly competitive team it takes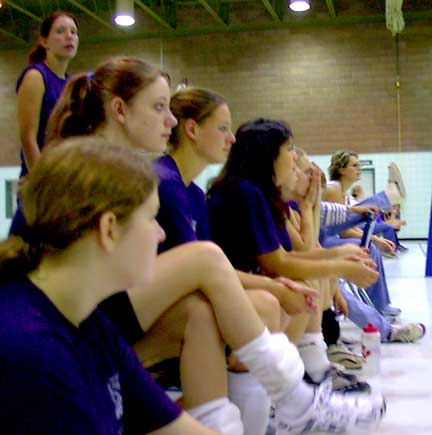 much more than ball control and spiking. Competitive volleyball players tend to all develop the skills that can make those clutch plays but what makes a winning team is being able to concentrate and control the emotions when things get tense.

Tournament play gives players the chance to develop that inner strength and mental discipline that is most distinctive feature of a winning and successful team in almost any sport.

This calm bench seen in the RECPlex auditorium are the Martensville Royals who had forty-five players sign up for Senior girls volleyball and rather than select just a few for the team the coaches decided to make everyone a player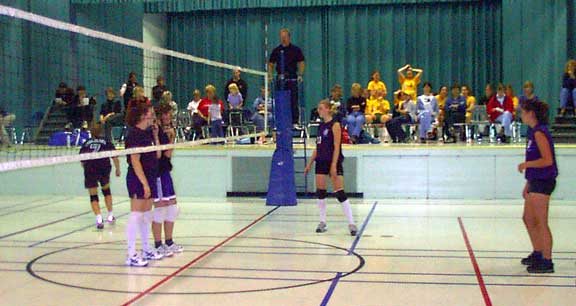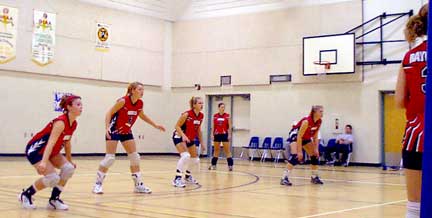 Most schools pick their best players for their competitive team and that's that but Martensville want as many of their students as possible to have the experience of team sports and shortly they will split their large team into two teams and still keep everyone playing.

On the right and below are the Rebels from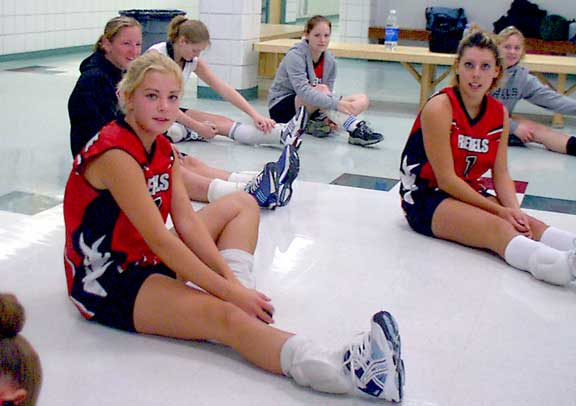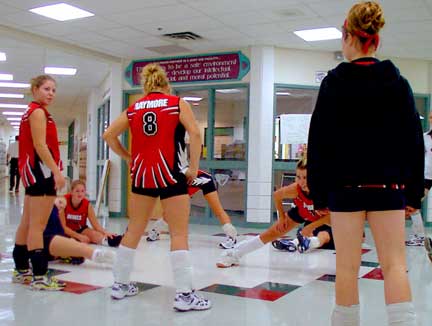 Raymore and they are exploring another aspect of the game. Most competitive sports depend a great deal on the attitude of the player and one of the most important aspects of this is to make that player feel they are special. Raymore's team have to have the best uniforms I have seen on volleyball players ever. For a teenager "looking good" is being good.

The two players from Martensville chatted with this reporter about their team this year and their coach explained the idea of playing as many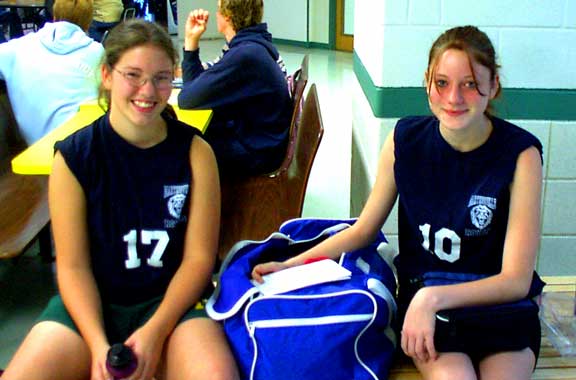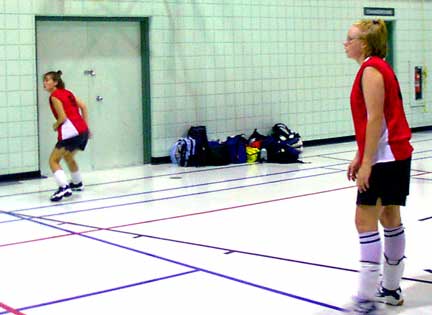 players as possible in this season.

One of the most significant items a person put on their resume is the team sports they played. Employers know that team players get work done and the courage a person learns in a sport like volleyball stays with them throughout their life. It is important to realise that losing is much more common than winning and team sports teaches a person how to come back from a loss.

The four players below are from La Loche and that makes them by far, the players who came the longest distance to play in Tisdale this weekend. With Buffalo Narrows the only other school in their part of the world and it is about three hours drive South competition for this team is hard to come by and their trip to Tisdale is for these players very much a life time experience.