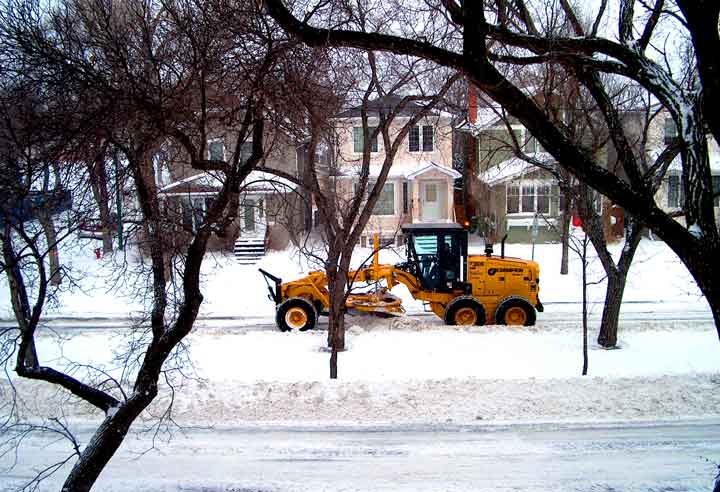 One More Time
FTLComm - Regina - Thursday, April 3, 2003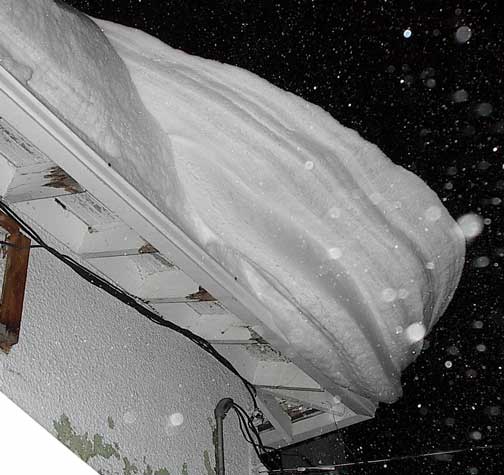 Last year on April 1st Regina received its first snow storm of the year and almost the only precipitation it received until August. Stu Innes, who lives on Albert Street in Regina near the Royal Saskatchewan Museum caught some pictures of the event and then last night around midnight he capture the picture on the right of snow that was piling up on the East side of his roof.

Just when we were thinking we would be able to get our house painted early this spring.

We see here the effect of that Montana wind and snow about midnight, then again in the AM and where the big overhang hit the back step area.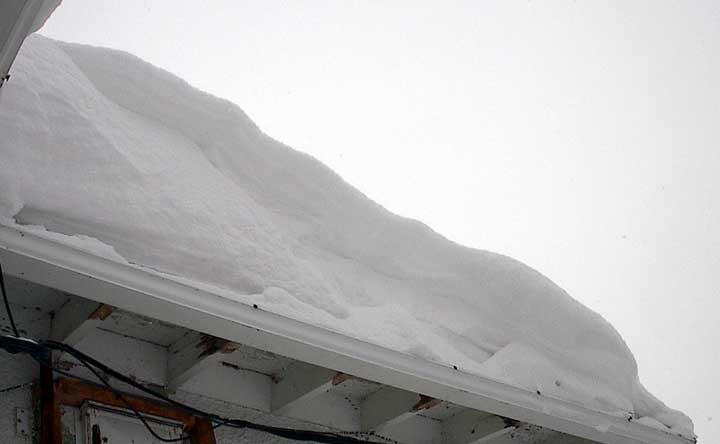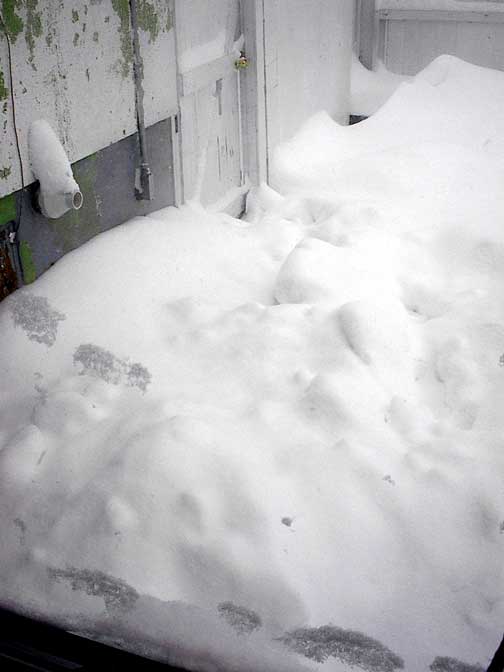 The storm that swept across the province yesterday and has essentially taken up residence South of the Yellowhead has dumped more than a foot of snow on Swift Current, Regina, Moose Jaw, Estevan, Weyburn and Yorkton. In Moose Jaw this morning the city police there were describing driving conditions within the city as "brutal" and they were not much better in Regina. One lady who lives out in Whitecity was able to make it in to work after snow removal crews got into action but reported that it was a really tough trip those few miles she had to go to get to her job in downtown Regina.

The top and bottom pictures on this page by R. W. Shire show the snow removal process on Victoria Avenue after 11:00 when I asked him to get me a picture of the scene on the Avenue.

One Regina resident told me this was the million dollar snowfall that would make the difference for farmers in the southern part of the province. He said that the same amount fell in the dust bowl area around Kindersley and they may receive double what has already fallen is this storm blows itself out over the next 48 hours.

Just a mean 20 knot wind and over cast skies here in Tisdale.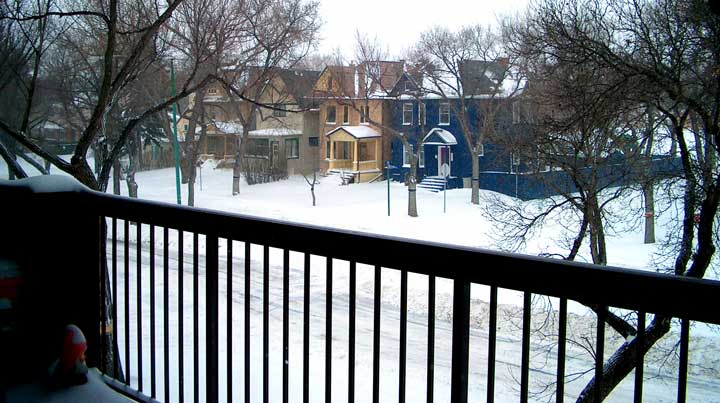 ---
Return to Ensign - Return to Saskatchewan News
This page is a story posted on Ensign and/or Saskatchewan News, both of which are daily web sites offering a variety of material from scenic images, political commentary, information and news. These publications are the work of Faster Than Light Communications . If you would like to comment on this story or you wish to contact the editor of these sites please send us email.
Editor : Timothy W. Shire
Faster Than Light Communication
Box 1776, Tisdale, Saskatchewan, Canada, S0E 1T0
306 873 2004