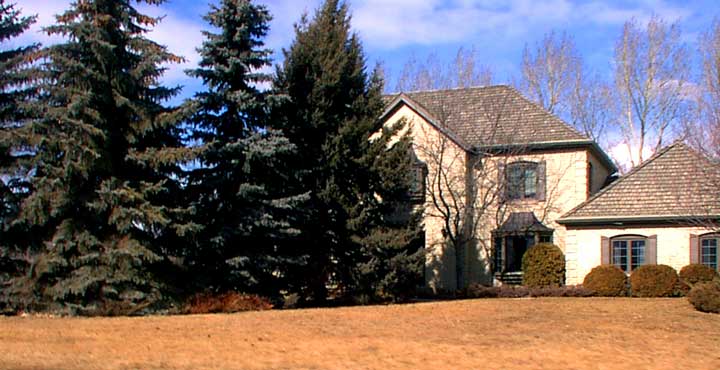 Signs of spring
FTLComm - Swift Current, Regina, Tisdale - Tuesday, March 25, 2003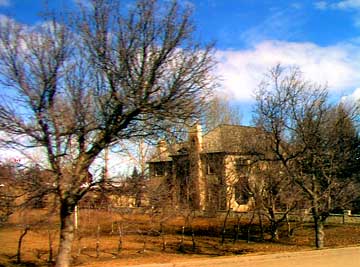 Winter bring with it the absence of life and leaves behind it the opportunity for renewal as plant life once more begins its magical transformation of air, water and soil into useable energy by converting sunlight. The process is endless as it cycles each year and the brown lawns in Swift Current will silently flush with a hint of green. The trees and shrubs have weathered another winter and they too will begin to bud and work toward clothing themselves for another summer.

These first four pictures were taken on Sunday afternoon under a bright Saskatchewan sun. As we turned onto Victoria Avenue and headed East from Elphinstone and the light behind us the trees that shelter this thoroughfare stand eerily pointing toward the blue eastern sky.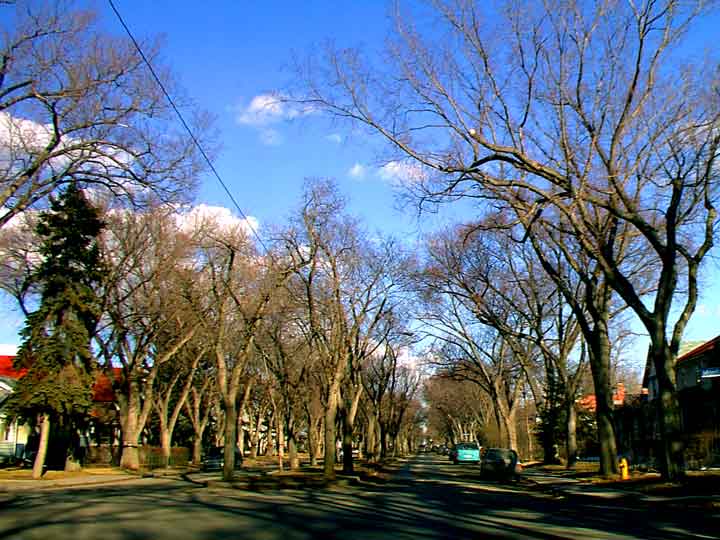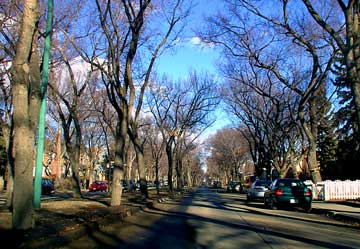 As you travel from the empty drying fields surrounding Regina toward the Qu'Appelle Valley little spots of snow hide in the shadows of willow and North of Southey we began to encounter driving snow in the harsh wind Sunday night, on toward a full blown blizzard that peeked South of Watson and white fields by Naicam.

This morning a neighbour was clearing run off from his back yard with a pump to the gutter with still more than a foot of snow on his lawn.

The temperature hovered around freezing over the last twenty-four hours but the momentum has begun as water builds up in ditches, creeks and forming sloughs that were dry all of last year.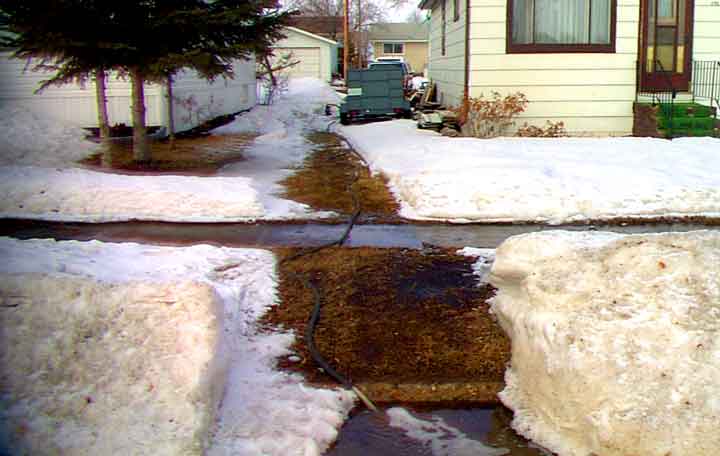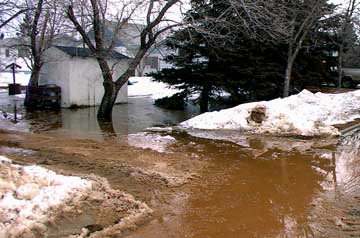 But when to it comes to irrefutable evidence of seasonal change you have to pay close attention to the most complex life form on the planet. Ground hogs and crows are cute and quaint but to know what is happening check out the humans.

The snow season is over and its time to sell the snow machines. Definitely the ultimate sign of spring.

Once again let us savour, let us weigh and measure each element of the transition from stases to cell division.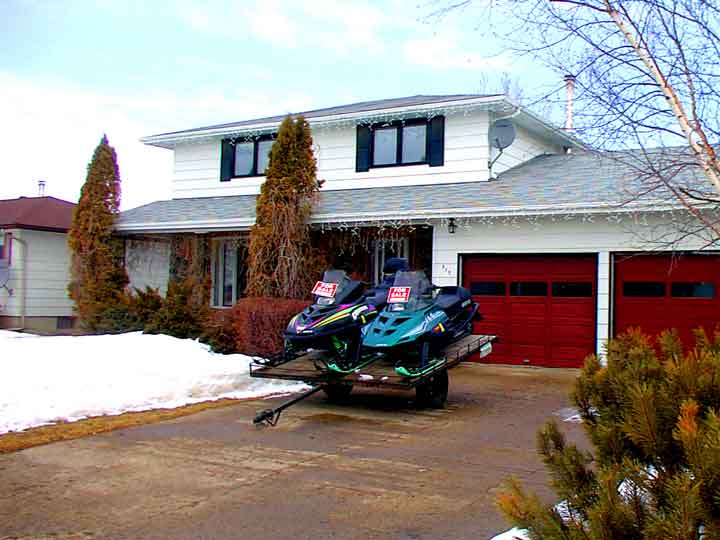 ---
Return to Ensign - Return to Saskatchewan News
This page is a story posted on Ensign and/or Saskatchewan News, both of which are daily web sites offering a variety of material from scenic images, political commentary, information and news. These publications are the work of Faster Than Light Communications . If you would like to comment on this story or you wish to contact the editor of these sites please send us email.
Editor : Timothy W. Shire
Faster Than Light Communication
Box 1776, Tisdale, Saskatchewan, Canada, S0E 1T0
306 873 2004