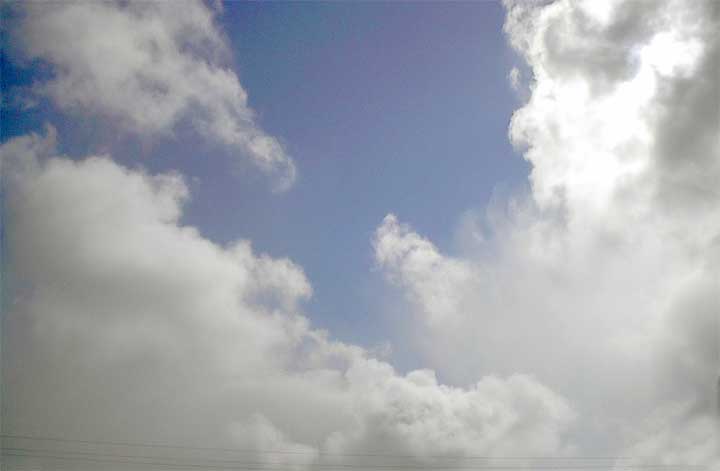 April snow showers
FTLComm - Tisdale - Monday, April 12, 2004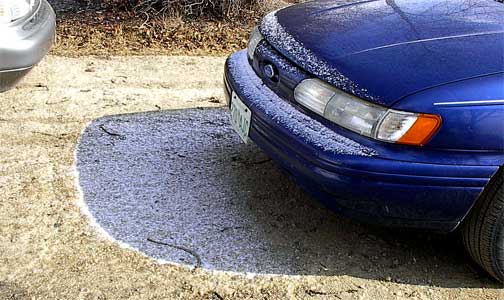 On Good Friday morning the sky above Tisdale was filled with these towering cumulus clouds. In order to form these clouds need warm air and evaporated water vapour such conditions can only take place from spring until early fall and for this reason they are a welcome sight in a country side so dependent upon precipitation.

Notice that the snow that had fallen was immediately melted by the sun except where there was a shadow that prevented the sun from getting a shot at it.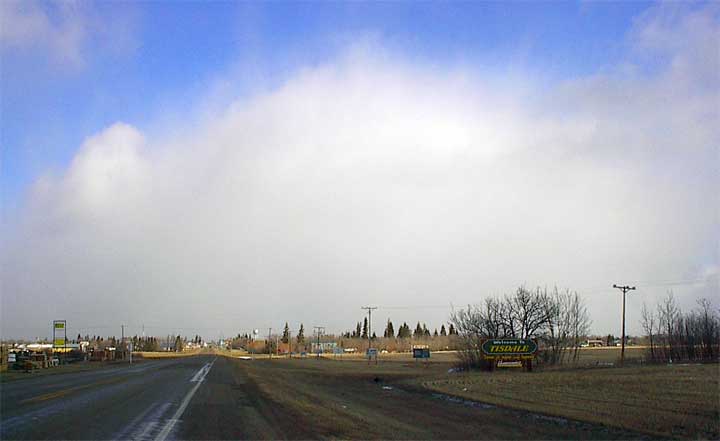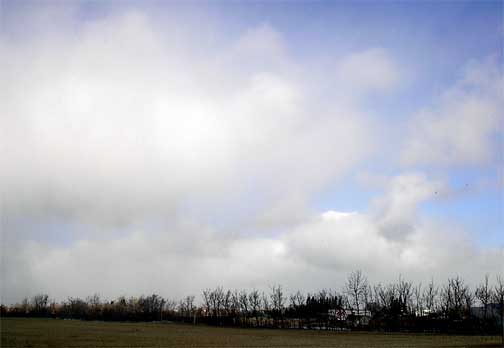 Above is the scene above Tisdale looking from the South as the squalls tumble by. The scene on the right was taken at the same location on here we are looking due west at these spring shower clouds.

At this latitude we have to expect a considerable mixture of weather at this time of the year. I grew up only an hour and half's drive from the US border so spring always seems late here but thirty years ago when we were in Weekes the last day of skating on the natural ice rink was April 9th one year and April 6th the following year.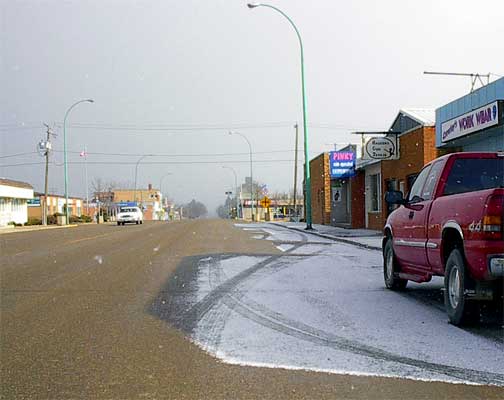 We can anticipate a few days more like this and even into May it is not unusual for there to be strong winter like weather disturbances. Everything depends on the jet stream high above us and how arctic air interacts with the movement of the sun further north each day.

Today we had temperatures above +10 for a while in the afternoon and now at 10:30PM it has chilled back down to +3 with a chance of snow showers like this one tomorrow.

But sports fans, I have moved my bike from the basement, yeah I know, the bicycle traffic is really picking up and I am one of the last to peddle but its always good to be just a tad cautious when it comes to two wheels and cold hands.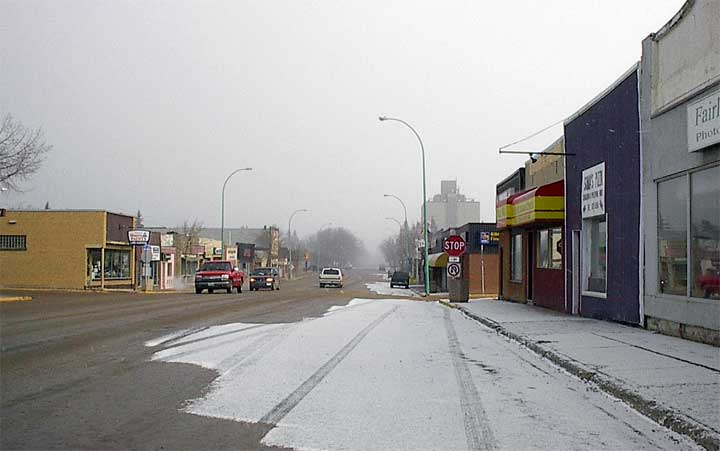 Return to Ensign - Return to Saskatchewan News
This page is a story posted on Ensign and/or Saskatchewan News, both of which are daily web sites offering a variety of material from scenic images, political commentary, information and news. These publications are the work of Faster Than Light Communications . If you would like to comment on this story or you wish to contact the editor of these sites please send us email.
Editor : Timothy W. Shire
Faster Than Light Communication
Box 1776, Tisdale, Saskatchewan, Canada, S0E 1T0
306 873 2004