It was a delight to see green grass last week in Swift Current with our own backyard covered with snow but this week of warm temperatures and the snow has vanished and we too are starting to see bits of green here and there.
Above is the south side of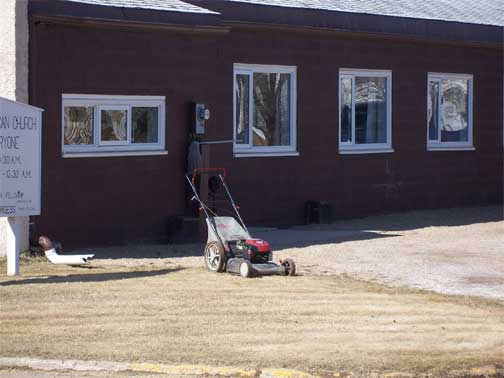 St. Paul's United Church and on the right two lawn mowers were getting their first work out of the year on the lawns at St. Matthew's Anglican Church.
All things come in their own time. I went out to look at the Doghide today as I have each day this week and indeed it is beginning its slow withdrawal toward its banks and looks to be running about six inches lower than it was yesterday. The flood is not over yet as its treading water only at the Riverside Golf Course.