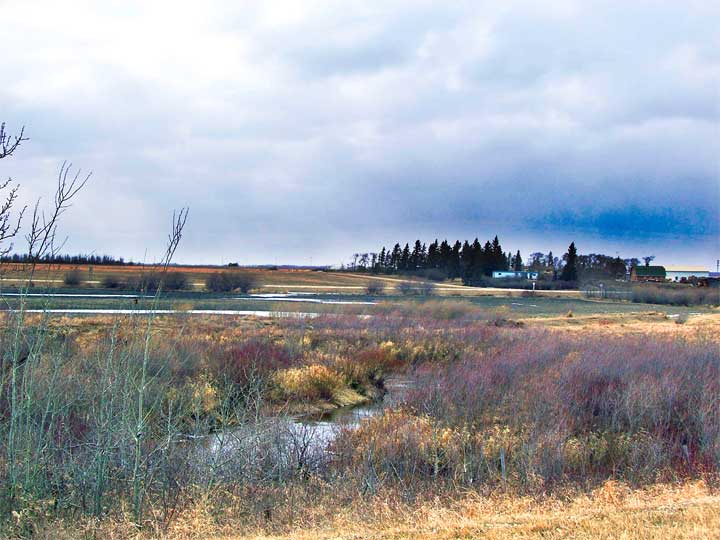 Spinter continues
FTLComm - Tisdale & LaRonge - Tuesday, April 22, 2008
There is nothing new about complaining about the weather in Saskatchewan but we now have a new season, winter is gone and though there are signs of spring there is no spring so I guess we call it "spinter".
Below is a QuickTime VR of the sky south of Tisdale this afternoon. This image was created using PhotoShop and other software.
While it was miserably cold and windy in Tisdale today we only had the odd snow squall and the flakes melted on contact with the ground. That is not the case in LaRonge where winter seems to have returned. This picture (right) and the rest on this page were taken by Judy Shire this afternoon and show the winter snowy conditions in that northern Saskatchewan community. (these are roll over images move your mouse of the picture to see the second scene)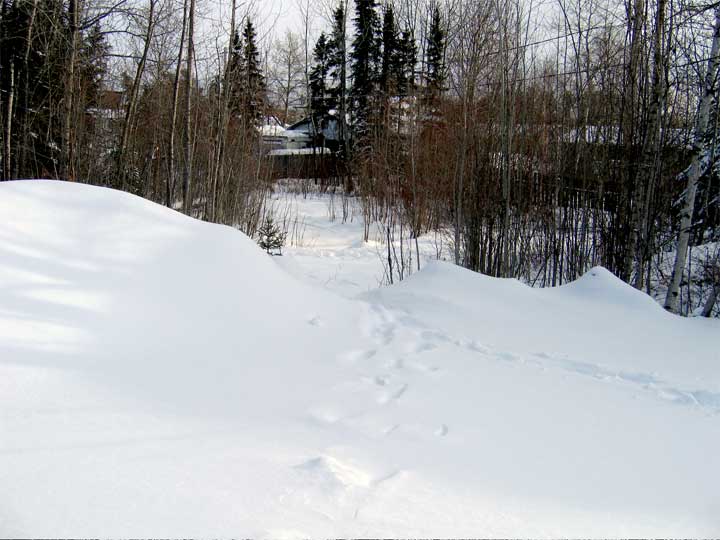 Spring snow storms are not unusual for Alberta and Saskatchewan, in fact Alberta gets more snow in April than any other month of the year but what was interesting about this latest storm was its slow moving nature. It just chugged up to the Alberta / Saskatchewan border and took up residence since Friday afternoon and is still providing ample opportunity for continued complaints.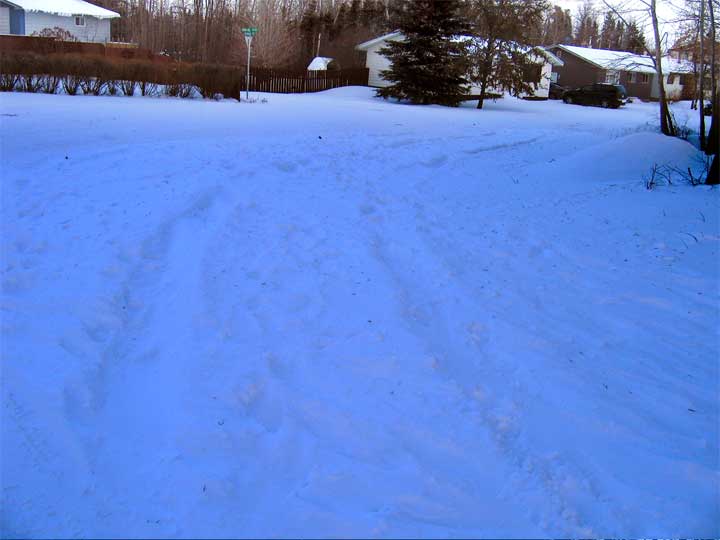 ---
Return to Ensign
This page is a story posted on Ensign, a daily web site offering a variety of material from scenic images, political commentary, information and news. This publication is the work of Faster Than Light Communications . If you would like to comment on this story or you wish to contact the editor of these sites please send us email.
Editor : Timothy W. Shire
Faster Than Light Communication
Box 1776, Tisdale, Saskatchewan, Canada, S0E 1T0
306 873 2004